Joakim Noah is having some kind of season. His work along with the rest of his Chicago Bulls teammates and coach Tom Thibodeau has put the Bulls in a good position. It looks like a guarantee for Chicago to get to the playoffs and make an impact. In a 109-90 win against the Knicks on Sunday, Noah put together a great stat line of 13 points, 12 rebounds, 14 assists, 2 steals, and 2 blocks. He had the most assists by a center in an NBA game since 1979 which is phenomenal in itself.
The Chicago Bulls' lone All-Star wore the adidas adiPure Crazyghost in the victory. You can pick up those shoes for $70.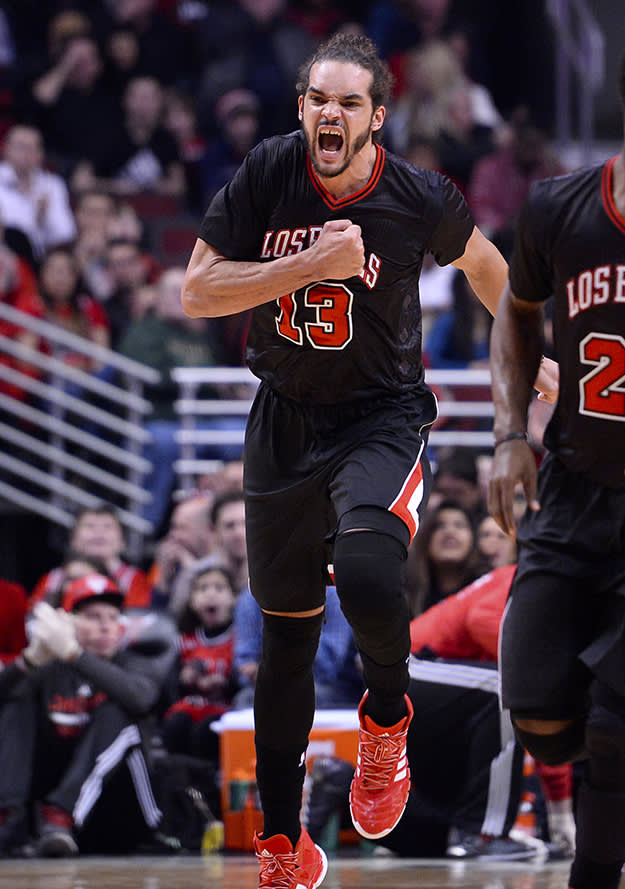 Rafael Canton is a freelance writer from Queens, NY and contributor to Sneaker Report. Anytime there is a conversation about the NBA, music, or nutella, he can be found in the thick of the discussion. He can be found on Twitter @RafelitoC7.
RELATED: Josh Smith Hits Game-Winning Shot Against Phoenix Suns in adidas Crazy Ghost
RELATED: Joakim Noah Signs with adidas