There's no arguing the popularity of Nike Free and Nike Flyknit models since they surfaced in the last few years. Gaining traction in both the performance and lifestyle markets, it was only a matter of time before Nike rolled out more models of each, including a combo shoe, the Nike Free Flyknit, which debuted in July of 2013.
Today, we get our first look at Nike's latest sneaker, the Nike Free Flyknit 2. Joining forces the Nike Free and Nike Flyknit once again, the Nike Free Flyknit 2 features a two piece outsole, and the incorporation of double loop system to keep laces in place. Our first look comes in two colorways, a blue base with sky blue accents and grey swoosh, and a all grey base with black swoosh and white and grey sole.
Unfortunately, there is no full picture of the shoe just yet, but check back for more updates as these should be releasing soon with spring and running season just around the corner.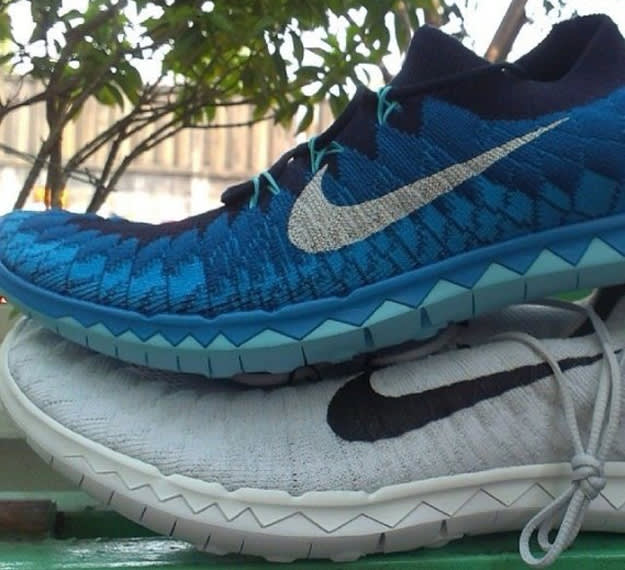 RELATED: Get Ready For the DC Marathon With This Nike Women's Collection
RELATED: Nike Unveils Nike X Undercover Gyakusou Spring 2014 Collection