So far, the talk of the Sochi 2014 Winter Olympics has been Norway. In addition to leading the overall medal count with 13, Norway has dominated the headlines and rocked the fashion world with their curling pants.
The Norwegians have trotted out four different dazzling designs thus far, with each pair being more egregious than the other. Luckily for you, Sochi's hottest trend can be part of your wardrobe for just $110.
It turns out that these items of haute couture are made by the appropriately named U.S. company Loudmouth and are up for sale on their website. In addition to these snazzy slacks, you can purchase matching shorts, skirts and sports coats all tailored in the same prepossessing patterns.
This is fantastic news if you are a curler and even better news if you are a curler moonlighting as a fashionista.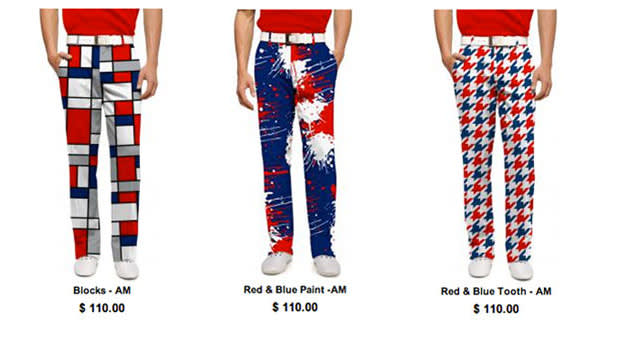 [Yahoo]
RELATED: What Type of Shoes Do You Wear For Curling?
RELATED: Sochi vs. Vancouver: Which Winter Olympics Had The Best Gear?