It's been a long journey back to health for Greg Oden. The Ohio State University product played his first NBA regular season game since 2009 in Miami's 114-97 loss against the Washington Wizards. Oden played only 8 minutes in the contest but was productive in limited time with 6 points and 2 rebounds during the game.
While it's encouraging to see Oden back, it's going to be more exciting to see what he can provide for the Heat in the paint when Miami faces an inevitable matchup with Roy Hibbert and Indiana in the Eastern Conference Finals. In his first game back, Oden debuted on the court wearing a PE of the Nike Air Max Body U.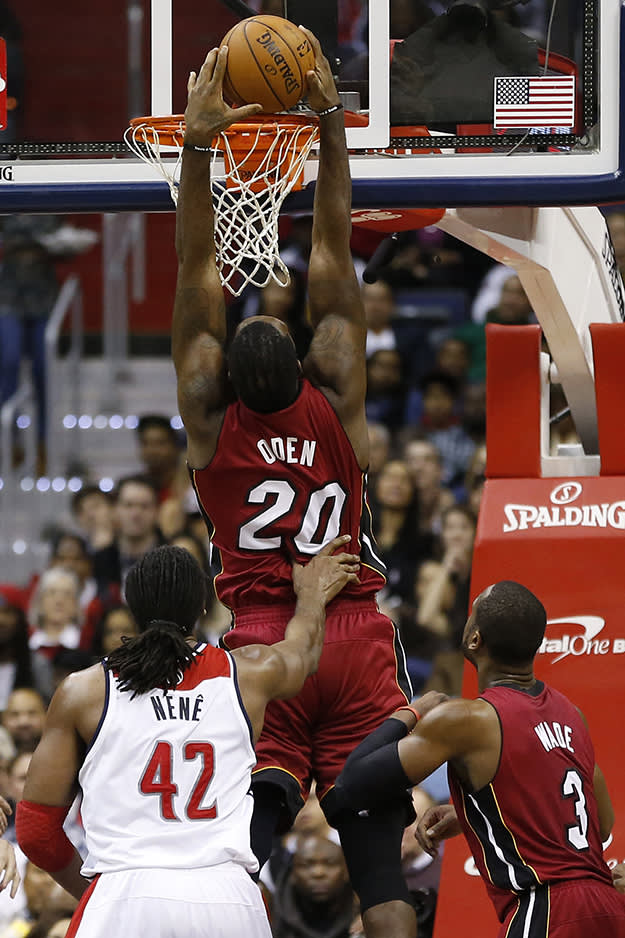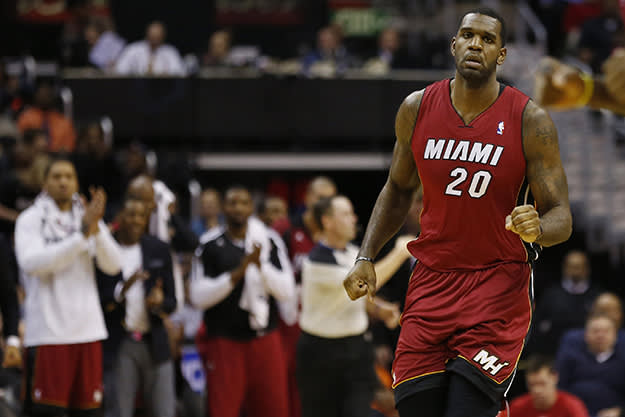 The Nike Air Max Body U is made with a Hyperfuse upper that provides lightweight breathability and support. The Phylon midsole works with a Max Air unit in the heel to provide lightweight impact reduction and responsiveness and the solid rubber outsole has a herringbone pattern for multidirectional traction. You can pick it up for $60.
Rafael Canton is a freelance writer from Queens, NY and contributor to Sneaker Report. Anytime there is a conversation about the NBA, music, or nutella, he can be found in the thick of the discussion. He can be found on Twitter @RafelitoC7.
RELATED: The 10 Best Basketball Shoes for Fat Guys
RELATED: Over 270 NBA Players Reportedly Wear Nike Sneakers
RELATED: The Best Basketball Shoes for Point Guards