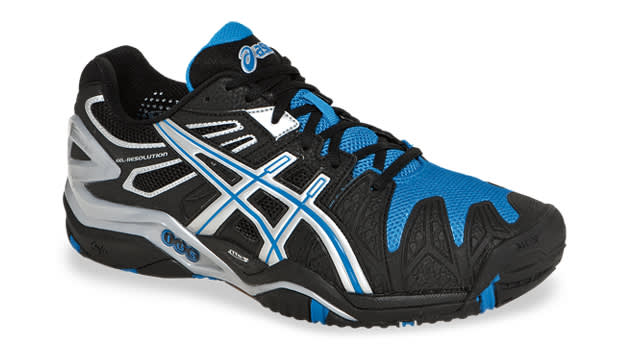 When Nike and Tinker Hatfield introduced the crosstrainer to the sneaker market in the late '80s, they literally changed the way athletic shoes were bought and sold. Nike originally marketed the Air Trainer line as a sneaker that could do just about anything, eliminating the need to have different sneakers for running, basketball, weightlifting, turf/track training, and other sports.  This meant that athletes were no longer required to plop down cash on multiple shoes suited for their various sporting needs, and there was no longer a need to lug around an extra pair (or more) as a back-up. The crosstrainer took care of it all, and before long, other brands caught on to the concept and began producing their own multipurpose trainers.
Today, crosstrainers remain one of the most prominent styles of performance sneakers around. Much like Bo Jackson and Deion Sanders of the past, present day trainers are often endorsed by NFL superstars like Adrian Peterson and Cam Newton. But don't let the football-centric marketing fool you; there are a handful of crosstrainers available that will perform well in a variety of activities. Unfortunately, soccer, lacrosse, and baseball shoes don't apply due to their spiked outsoles. These are Apples and Oranges: How to Find the Perfect Crosstrainer for Your Two Favorite Sports.
Riley Jones is a freelance writer from Charlottesville, VA and a contributor to Sneaker Report. With an unshakable affinity for basketball and all things '90s, he can be found on Twitter @rchrstphr.
RELATED: How To Pick The Perfect Pair Of Football Training Shoes
RELATED: How to Pick the Perfect Winter Running Shoe for You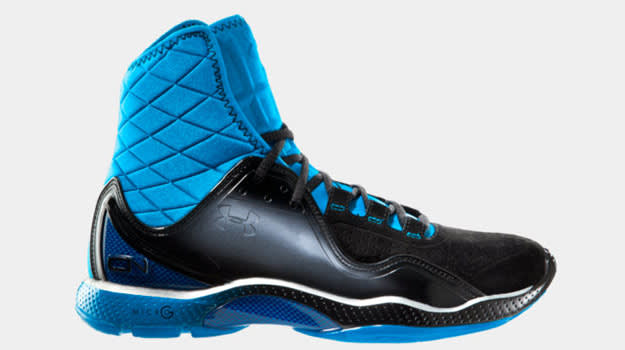 No. 1 – Under Armour Cam Highlight Trainer
Training/Workouts
Whether you're hitting the weights or pushing it to the limit with cardio, the UA Cam Highlight Trainer is built for the gym first and foremost. Their key feature is the CompFit ankle sleeve, which provides a snug and supportive fit so you can go 100% without worrying about your feet slipping around. Meanwhile, Micro G foam cushioning not only protects you on landings, but gives you an extra push forward during takeoff.
Basketball
The UA Cam Highlight Trainer's somewhat abstract design may draw a few stares and comments on the hardwood, but they'll also perform so well that you might think they were made for hoops in the first place. The high-cut CompFit sleeve is perfect for ankle protection and support, and a similar Micro G cushioning setup is used in many of UA's basketball sneakers.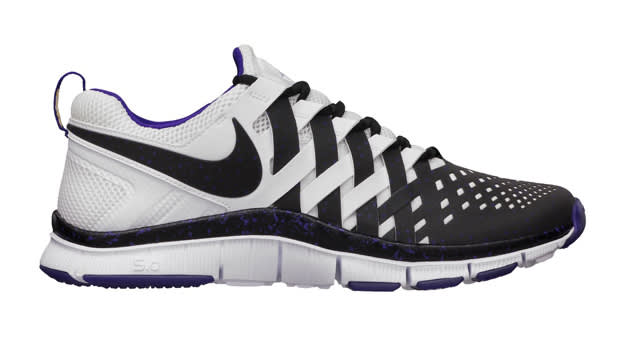 No. 2 – Nike Free Trainer 5.0
Training/Workouts
With a flexible upper inspired by a Chinese finger trap, the Nike Free Trainer 5.0 is one of the most unique takes on natural motion you'll find. At rest and in motion, the Free Trainer 5.0's upper is loose and flexible, but as soon as pressure is applied, it tightens around the foot for a secure, snug fit. In the gym, the low-profile Free 5.0 outsole allows for a free range of movement and high flexibility.
Running
Although it isn't built for long distance runs, the Nike Free Trainer 5.0 will perform well during moderate levels of running. Its Free 5.0 grooved outsole is a proven hit with runners, and the upper offers an ideal combination of flexibility and support. The major thing lacking in the Free Trainer 5.0 is ample cushioning, so leave the high-mileage treks to running-specific sneakers.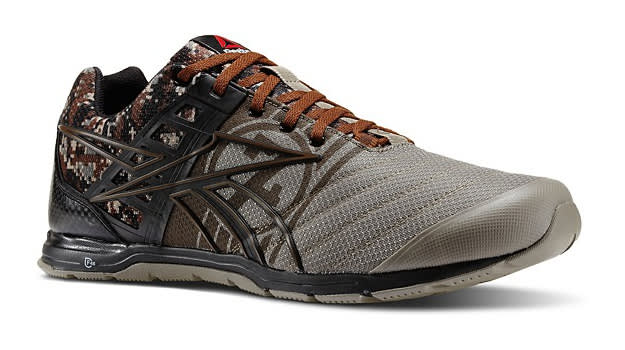 No. 3 – Reebok CrossFit Nano Speed
CrossFit
When it comes to CrossFit sneakers, there are a number of different options out there, but Reebok is officially endorsed by the CrossFit brand. As the choice of CrossFit experts nationwide, Reebok offers several models including the CrossFit Nano Speed. Available in a variety of styles including the rugged camo makeup pictured above, these kicks feature a low-profile midsole that makes use of a highly durable RopePro compound to withstand the wear and tear of your WODs.
Running
According to Reebok, "There are plenty of running shoes that you can do CrossFit in, but we made the FIRST CrossFit shoe that you can run in." Thanks to the CrossFit Nano Speed's sleek and breathable design, responsive platform, and supportive DuraCage overlays, this dual-purpose sneaker lives up to the hype.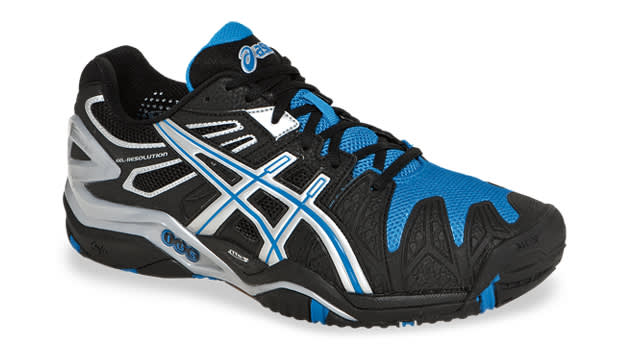 No. 4 – Asics Gel Resolution 5
Tennis
The Gel Resolution line is the most popular Asics tennis sneaker, and for good reason. The always flexible and stable model was improved on yet again with the Asics Gel Resolution 5, featuring a Flexion Fit upper and the brand's proprietary Gel cushioning. Supportive, cushioned, and durable, the Asics Gel Resolution 5 is in a class of its own on the courts.
Skateboarding
Hear us out: the rugged, durable build of the Asics Gel Resolution 5 mixed with its cushioned Gel sole make this is a protected, high performance skate option. The Asics High Abrasion Rubber outsole will stand up to the gnarliest of tricks, and the PGuard Toe Protector will help to keep your phalanges safe during brutal bail-outs.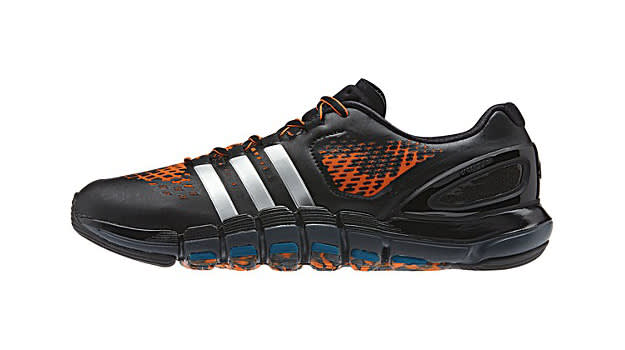 No. 5 – adidas adiPure Crazyquick TR
Training/Workouts
The adidas Crazyquick line is well known for its basketball and football options, but don't forget about these techfit and flex groove equipped trainers, either. This low cut trainer is built for speed, with an integrated lacing system and seamless construction.
Running
If you're looking for a sneaker that will perform at its best in the gym, but is also suitable for logging low mileage runs, the adidas adiPure Crazyquick TR is for you. Their techfit construction is sock-like, allowing for a flexible range of motion that is suited for running. However, the adiPure Crazyquick  TR's flexed midsole/outsole combination isn't quite cushioned enough for heavy running, so consider one of these if you're going to be going the distance.
Riley Jones is a freelance writer from Charlottesville, VA and a contributor to Sneaker Report. With an unshakable affinity for basketball and all things '90s, he can be found on Twitter @rchrstphr.
RELATED: How To Pick The Perfect Pair Of Football Training Shoes
RELATED: How to Pick the Perfect Winter Running Shoe for You