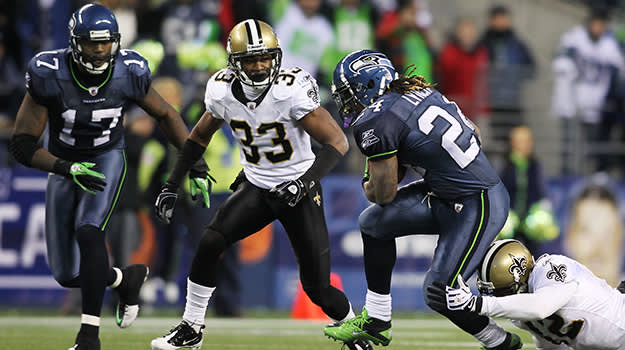 Every year, the NFL features some quality moments in the regular season and the playoffs. There's a great amount of plays coming from all sides of the field and features some of the most shocking plays from punt and kick returns to some ultimate defensive plays. From Drew Brees and Chris Johnson setting records to some amazing plays like Jerome Simpson's front flip and DeSean Jackson's walkoff punt return for a touchdown, these are the Cleats Worn for the 25 Most Defining NFL Moments of the Past 5 Years.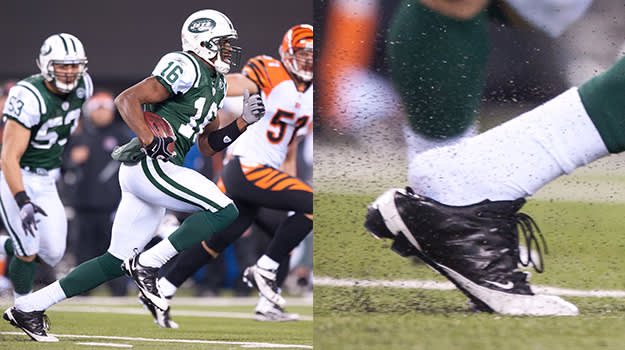 No. 24 - Nike Vapor Jet
Worn By: Brad Smith for the New York Jets
Year: 2010
It's hard to return a kickoff for a touchdown, but imagine returning one while missing one shoe. Brad Smith of the New York Jets was able to do that rather easily as he returned a kickoff 89 yards for a touchdown to extend the Jets' lead over the Bengals 24-10. The Jets would add two more points to win the game 26-10.