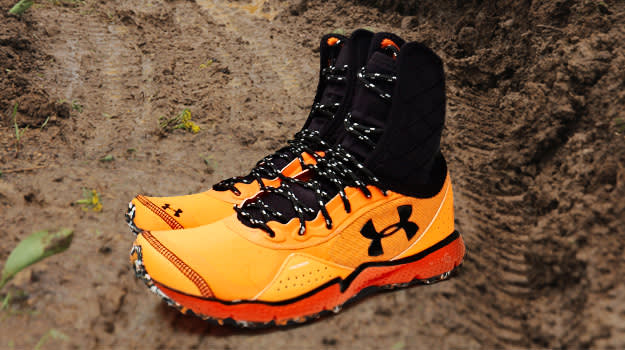 If you're asking yourself "What could possibly possess thousands of people to spend hundreds of dollars to run a 10+ mile obstacle course?" The answer is mud, and the satisfaction of completing a physical feat they may have been putting off for a while. Which goes hand in hand with why this "sport" is growing so fast. It's turning couch potatoes into fitness freaks and people are spreading the word.
Even though these courses kick your ass the first time around, there's something so fulfilling and satisfying about finishing. It brings people back, it makes them crave more. More mud, faster times, bigger teams, bigger obstacles— just more.  Maybe mud runs are what the future needs with all the technology forcing out attention indoors.
Going into your first mud run can be a challenge, especially if you're wandering into unfamiliar territory. Over the last three or four years, mud runs have ridiculously popular with the Spartan Race, Mud Run, and Tough Mudder being some of the most popular. Here's Everything Mud Runners Need for Their Next Race.
RELATED: The 10 Best Sneakers For Mud Runs
RELATED: How to Train for Your Next Mud Run in Any Environment
LifeProof iPhone Case
If you're one of those people who can't spend an afternoon without a cell phone then we suggest you invest in LifeProof to protect your iPhone during the race. The best piece of advice however is to leave all personal belongings, keys, phones, wallets, purses, jewelry, etc in your car after registration. Save the Tweet or Instagram upload for after the race.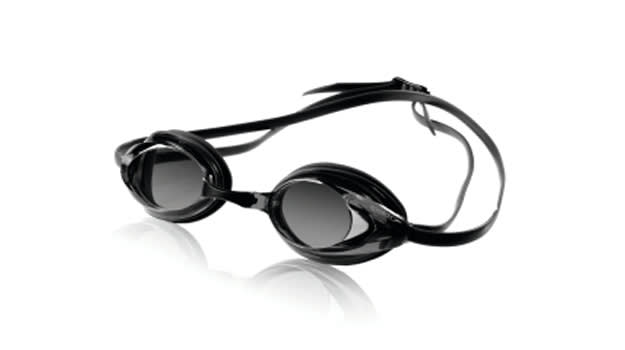 Speedo Vanquisher Optical Goggles
They're called "mud" runs for a reason. There will be a mud pit in your race. So, if you're the type of person who has sensitive eyes, or wears contact lenses, then maybe throwing on a pair of goggles before jumping head first into a pool of mud. Your eyes aren't the only thing on your head that may need some protection though. Unless you want to spend a few days with a box full of Q-tips, then we suggest you have a pair of disposable ear plugs to throw in as well.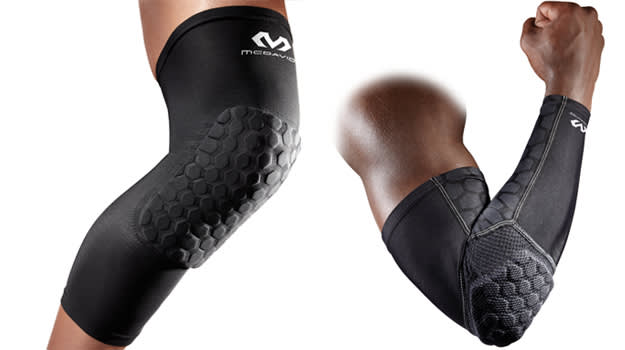 McDavid Hex Knee/Elbow Sleeve
Protecting your hands, elbows, and knees is a great call when it comes to Mud Runs. Your skin may thank you later. We don't recommend running the course looking like a 7 year old kid about to step on a skateboard for the first time, but a good set of compression sleeves never hurt anybody. A lot of these sleeves even come with padding at the knee and elbow for that extra support. McDavid has an awesome Hex line built for protection. Hex even features hDc which is a moisture wicking fabric so they'll hold up great throughout the course.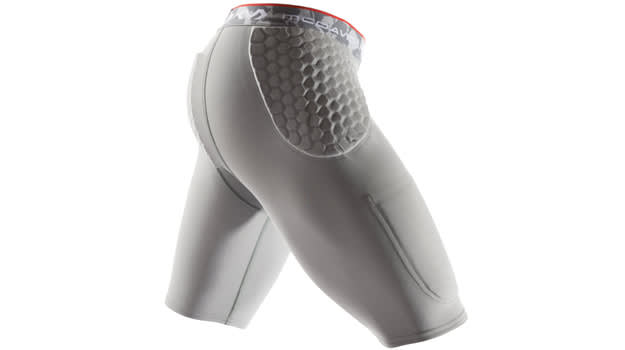 McDavid Compression Hex Girdle 
Compression apparel enhances performance and is a key advantage to recovery. It makes our muscles warm which helps reduce fatigue and cramping. Compression also decreases loss of energy from excessive motion and even reduces chafing, abrasion and skin irritation. McDavid offers an awesome pair of compression shorts with its Hex protection technology, Why not have the extra hip and tail bone protection. It can't hurt.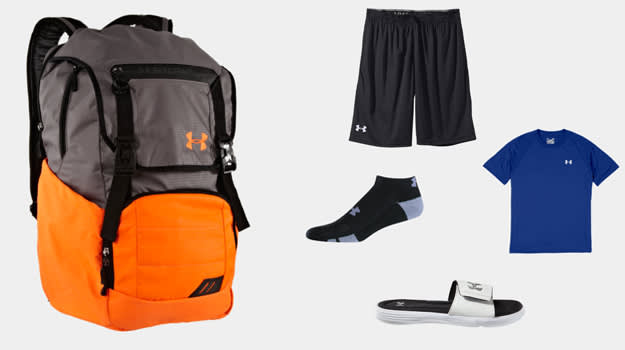 Spare Pair
If you want to enjoy the ride home, feeling satisfied, refreshed and relieved then trust us, bring a spare pair of everything including socks, shirts, and shorts. Besides the essential spare clothing you'll need, there's a bunch of other things you should have packed in your bag. For one, you're going to want a towel. Second, bring a pair of sandals. The last thing you're going to want to do after a race like that is put on another pair of shoes. We also recommend you have a first aid kit on you, some baby power power - Gold Bond Extra Strength Medicated if you're a real man - sun screen, extra money, bottles of water, and some protein or energy bars. You can never have too much. Its better to be safe than sorry.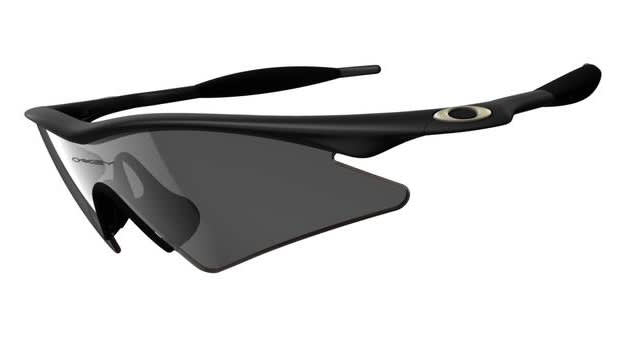 Oakley M Frame Sweep
Sunglasses are a vital piece of equipment for many outdoor activities. They're not just a fashion statement. It doesnt matter the sport, optics are key. If you cant see what you're doing, then you won't be able to preform at your best. Same goes for a mud run. If it's a bright sunny day, chances are that you're running in some sunglasses. The Oakley M Frame Sweep feature High Definition Optics technology which is going to refract light and help you see things clearer and sharper. You even get 100% UV protection from them.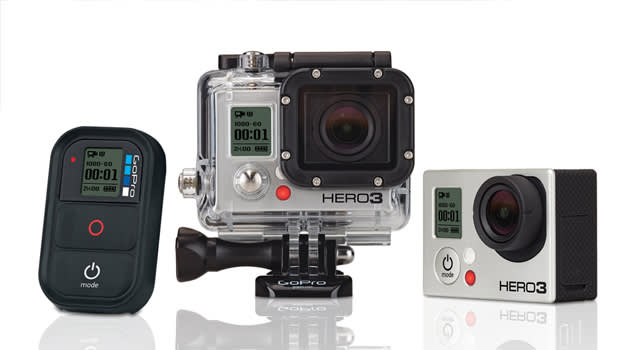 GoPro HD Hero3 Black Edition
GoPro has become one of the biggest name in extreme sports. With a camera that can withstand more than you can throughout the race, why wouldn't you want to film It? There's a few different ways to accessorize the GoPro. You can mount it to your head with their head mount, or you can strap it to your chest with their chest trap. Both options are good. Personally i think the check strap in the way to go, but its preference. If the price tag is too much for a one time event like a mud run, don't worry, there are older and cheaper models of the GoPro and don't forget, used is an option.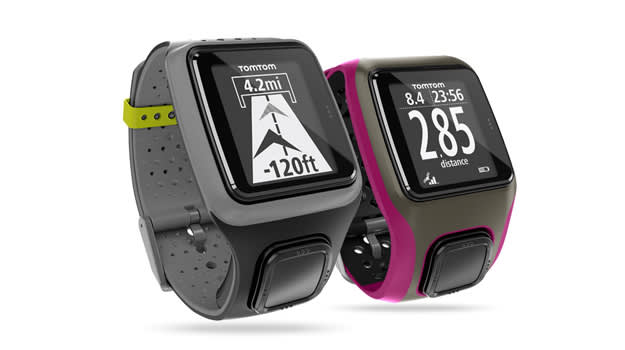 TomTom Multi-Sport GPS Watch
A GPS watch is a great for training and during the race. Having something that will help push you and reach set goal is always a bonus. The TomTom Multi-Sport GPS Watch features one button control, it can set goals to burn calories, track runs, track heart rate, set pace, you can even start a ghost races against yourself. In a sense it becomes a valuable training partner. Sport watches are growing in popularity and are definitely something you want on your mud run list.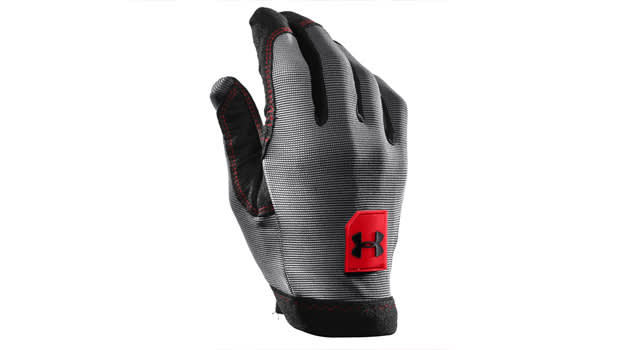 Under Armour Utility Glove
Gloves are strictly preference. Some people like the support and grip, others don't. It all depends on the person. When it comes to choosing a glove just remember to avoid leather or anything that can get slick or hold water. Common fingerless workout gloves are a popular option but they get wet and slick, making things harder rather than easier. An alternative to pair of utility glove are those gardening gloves you get at Home Depot that look like someone dipped them into molten rubber. They work really well and are relatively cheap.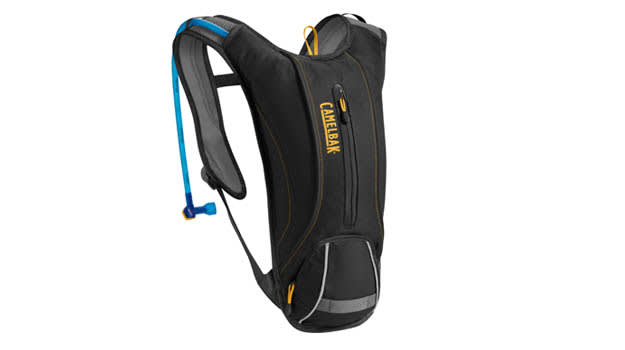 CamelBak Dart
Hydration is key. If you're not drinking on the course, there's a good chance you wont finish. And if you do, you probably didn't have the best time doing it. With that being said, the CamelBak is an optional accessory. Although optional, you should still realize its benefits. These runs are anywhere from 10 to 12 miles long. You will be dehydrated and the CamelBak is small and sleek enough to not be any type of annoyance throughout the run. The Dart hold 1.5 liters of water, and even has storage for things like your goggles, gloves, earplugs, watch, go pro, sunglasses or anything that you may need to store during the race.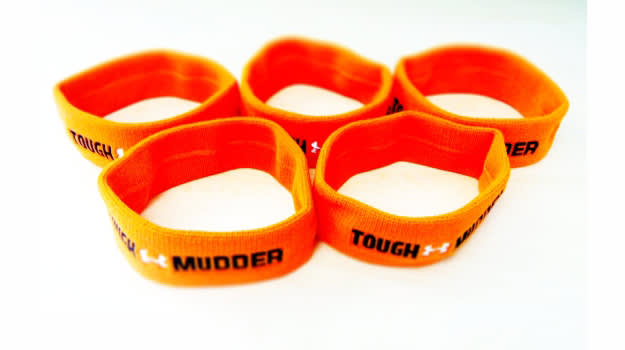 Under Armour Tough Mudder Headband
Headbands are arguably one of the most worn accessories to almost any sporting event. Basketball, tennis, football, pep rallies, tail gates. Everyone has a headband on. Tough Mudder linked up with UA and each participant receives a free orange headband with registration.
Photo courtesy of Mudder Nation.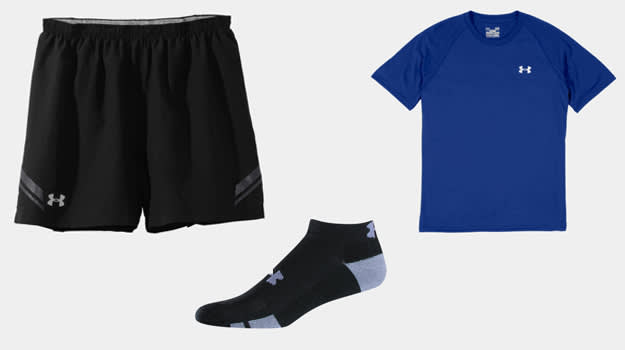 Under Armour Tech Gear
NO COTTON! Cotton is your enemy on race day. For these races, you want to be wearing clothes that will not retain water or lose shape because of it. Cotton will become heavy and stretch, and irritate your skin. Aint nobody got time for that. You want clothes similar to what you get from the Under Armour Tech line. Shirtless is always an option, and for the ladies, sports bra's are an option. As far as shorts or pants, stay away from anything cargo or with multiple pockets. If mud can find its way in, it will. You also want to be careful when it comes to basketball shorts as well. Basketball shorts had the tendency to fall down, have pockets, and are heavier. Your best option is a pair of thin, medium length running shorts that will dry quickly.
[Under Armour Tough Mudder Competition Gear]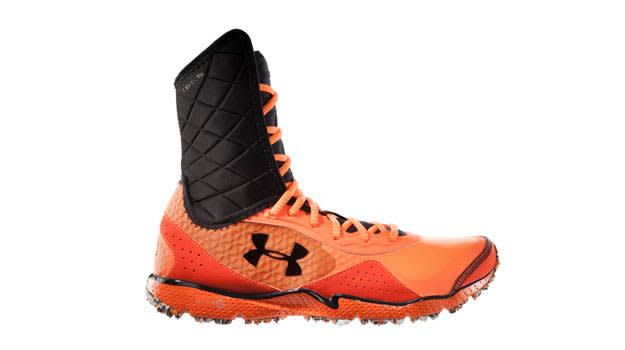 Under Armour FTHR Shield TRC Storm
Proper shoes are THE most critical accessory you're going to need on race day. The FTHR Shield TRC Storm are designed specially for mud runs. The built in sleeve acts are a gaiter and keeps dirt and debris from getting into the shoe. The shoe has a water repellent finish to the shoe so it should help repel some water. The shoe is also extremely breathable. The outsole is the shoe is really suited for mud run conditions. They're made with a softer stickier rubber that will adapt and work well with the wet and grassy conditions. However, because of this, the shoe really isn't meant for road conditions. You'll burn through that rubber pretty quick. So keep that in mind.
RELATED: The 10 Best Sneakers For Mud Runs
RELATED: How to Train for Your Next Mud Run in Any Environment