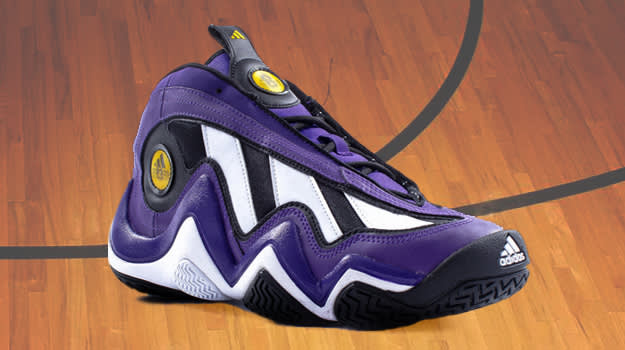 With so many options available for Shooting Guards to choose from, we've decided to break things down and provide you with the Top 10 Basketball Shoes for Shooting Guards. Whether you choose to purchase the shoe listed in the tenth spot or the #1 spot we know you'll enjoy their on-court performance features and you really can't go wrong with any shoe featured. Take a look at the list and let us know if you've been lacing any of them up on-court yourself along with your thoughts on their performance.
RELATED: What the 25 Best Players in the NBA Wear and Why
RELATED: The 10 Best Retro Basketball Shoes to Play In Right Now
RELATED: The Best Basketball Shoes for Point Guards
RELATED: The 10 Best Basketball Sneakers of 2013
Nightwing2303 is the owner / publisher of KicksOnCourt and contributor to Sneaker Report. He hoops on the regular and loves sneaker tech as much as he loves food, and he really loves his food. You can keep up with Nightwing2303′s on and off court adventures on Twitter and Instagram.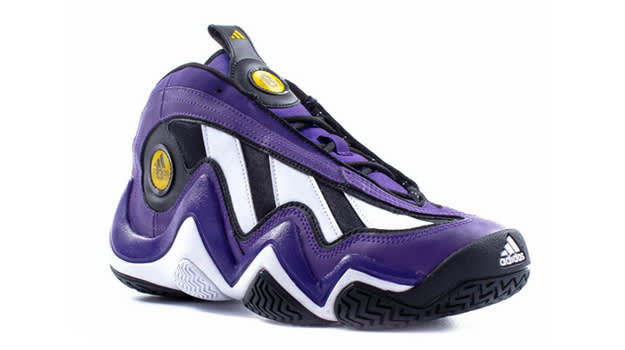 No. 10 - adidas Crazy '97
Originally release back in 1997 and they still perform. Not only that, the outperform many current models when it comes down to their ability to translate both indoor and outdoors. With a low profile setup, Feet You Wear system, full length herringbone and they look cool... all we need is a wider release so more people have to opportunity to play in them.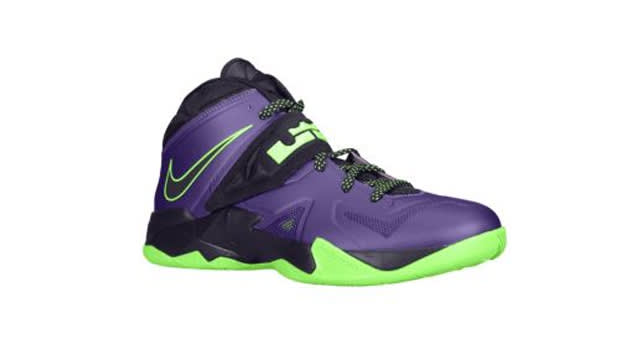 No. 9 - Nike Zoom Soldier VII
Great traction, a durable upper, midfoot strap and LeBron's attached all for under $150. These also show that you can design a really cool looking performance model with modern materials without making them look too futuristic or plasticky. With plenty of color options already available, there is at least one pair of Soldier VII's to suit everyone taste.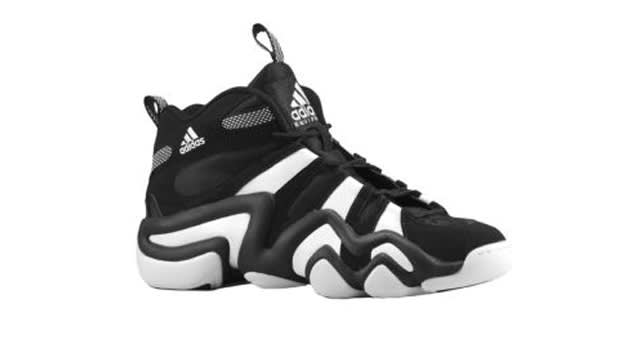 No. 8 - adidas Crazy 8
It's awesome to see that adidas' Retro models are such great on-court performers that they are still able to be played in perfectly fine and even compete with modern era sneakers. This is not only a reflection on adidas' design but also on the 90's era of performance footwear in general. Designs so far ahead of their time that they are still relevant 15 years later. The price hasn't changed much either which is a huge plus.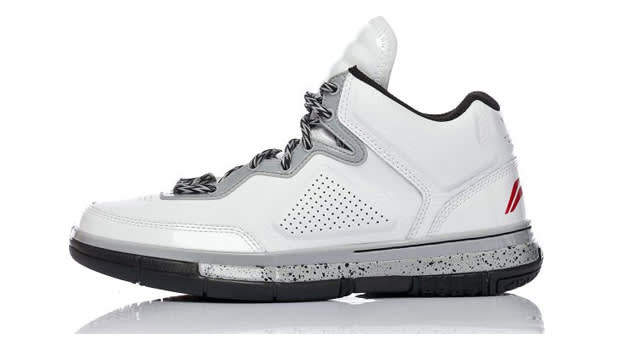 No. 7 - Li-Ning Way of Wade
Speaking of Retro style and performance... the Li-Ning Way of Wade brings you that 90's era styling and materials with some of today's best attributes. Traction is solid as is torsional support but its their ability to utilize leather along the upper yet the shoe never loses shape or sacrifices a secure fit because of it that is most impressive. Their cushion setup is really nice as well... good thing the Way of Wade 2 will release State Side so we can all have the chance to experience this awesomeness.
No. 6 - APL Concept 3
Surprised to see these on the list? Join the club. They were actually amazing performance shoes with great traction, materials, fit and ventilation. Forefoot cushion lacks a bit but the heel is really comfortable. Do they really make you jump higher? Only one way to find out...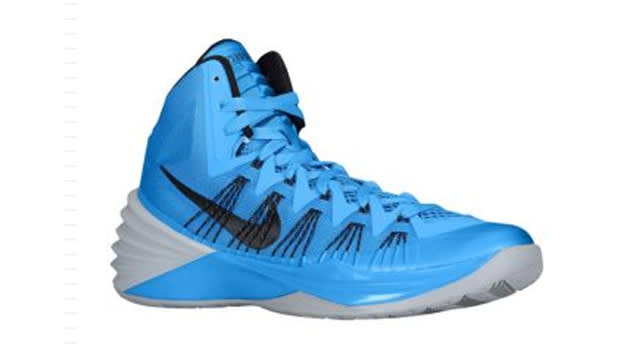 No. 5 - Nike Hyperdunk 2013
The Hyperdunk has been a staple within the Nike brand since 2008. Each year they seem to improve just enough to make the next generation of the model "the best one yet". If you like perfect traction, really comfortable cushion and an outstanding fit then the Hyperdunk is likely in you rotation already. If it isn't then you're missing out.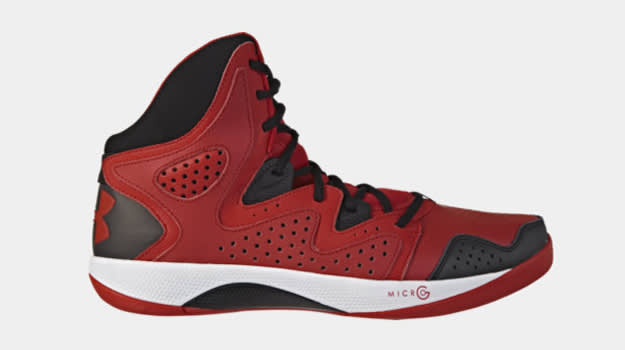 No. 4 - Under Armour Micro G Torch 2
The original Micro G Torch was worn by Shooting Guards throughout the NBA and this years Micro G Torch will be no different. An updated upper featuring a better fitting system and overlays will add the additional support you'll need while full length Micro G will take care of keeping you comfortable. Very affordable as well, coming in at just $90.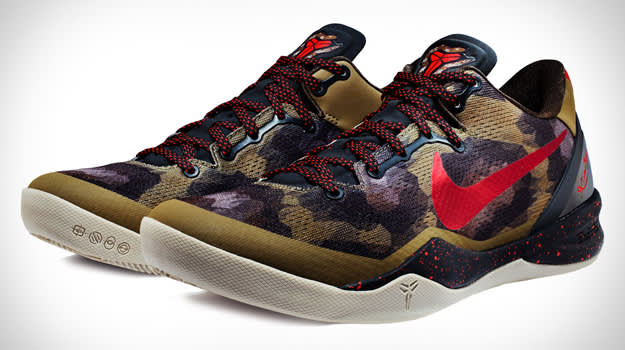 No. 3 - Nike Kobe 8 SYSTEM
Take everything awesome with the Hyperdunk 2013, cut it down to a low and throw a whole lot of mesh all over the shoe and you have yourself the Kobe 8. Many Guards will attest that the Kobe 8 is one of their current MVP's this year and is used heavily within their on-court rotation. The Kobe 9 will soon be arriving so get ready to grab as many Kobe 8's before they're discontinued.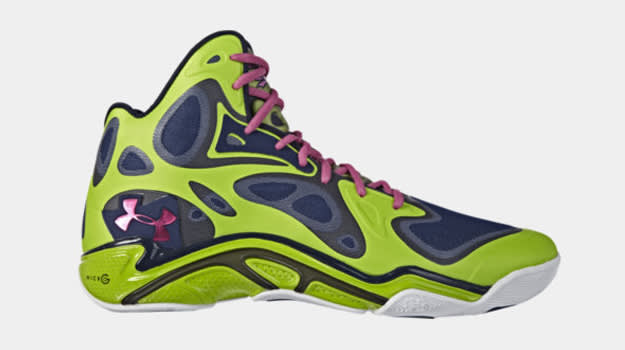 No. 2 - Under Armour Anatomix Spawn 
Under Armour has their greatest on-court performance model to date with the Spawn and we can't say that enough. The shoe is pure genius and plays beautifully. Its as close as you can get to being anatomically perfect while still providing cushion and support exactly where you need it. Its such an innovative and beastly performer that you'd expect it to be priced a bit higher than it is... $120 and you'll end up with one of the best shoes you'll ever play in.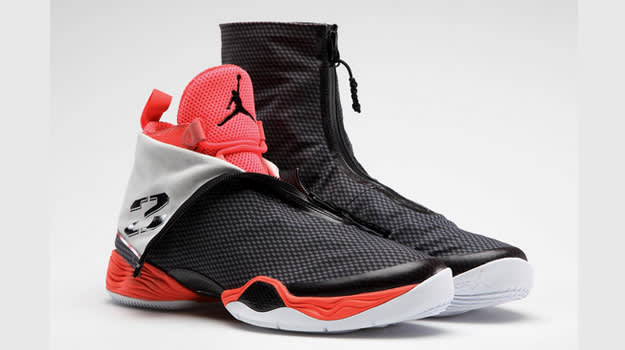 No. 1 - Air Jordan XX8
By now, you know the drill. Flight Plate - check. Perfect traction - check. Great fit - check. Ventilation - eh, who needs ventilation... crazy cushion - you betcha! If you love Zoom Air yet haven't experienced the unlocked variety then you are missing out. The way the heel and forefoot are decoupled allows for the best free range of motion you'll ever have when wearing a shoe and it'll have you feeling like a ninja on the court.