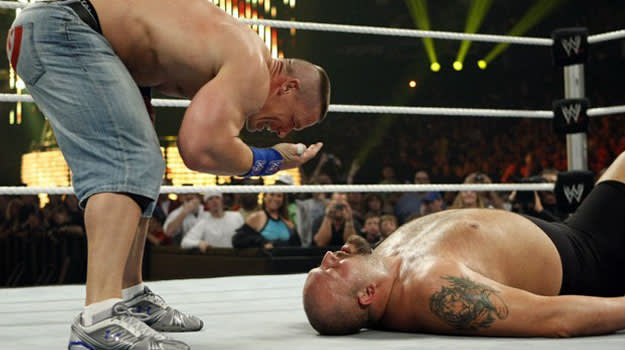 Since the rise of athletic shoe endorsements in the late '80s and early '90s, the connection between performance sneaker culture and pop culture has been a tightly-woven relationship. From celebrity endorsements and spottings to music video placements, the connections are abundant. Reminisce with Sneaker Report as we present The Most Iconic Performance Shoes in Pop Culture.
Riley Jones is a freelance writer from Charlottesville, VA and contributor to Sneaker Report. With an unshakable affinity for basketball and all things '90s, he can be found on Twitter @rchrstphr.
RELATED: The 20 Most Iconic Sneakers in Olympic History
RELATED: The 50 Most Influential Sneaker Sponsorships in Sports History

<iframe width="200" height="30" frameborder="0" scrolling="no" src="//platform.twitter.com/widgets/follow_button.html?screen_name=SneakerReport&amp;showcount=false&amp;show_count=false"></iframe><!--nextpage-->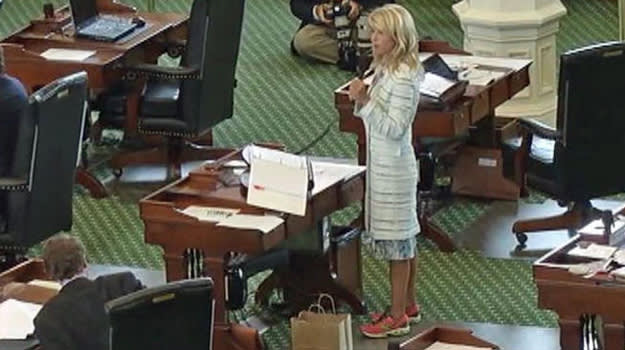 No. 10 - Wendy Davis Rides the Wave
Sneaker: Mizuno Wave Rider 16
Politics and sneakers don't have a particularly deep history, but when Wendy Davis appeared earlier this year at a Texas filibuster, her Mizuno Wave Rider 16's caught everyone's attention—even the brand themselves.<!--nextpage-->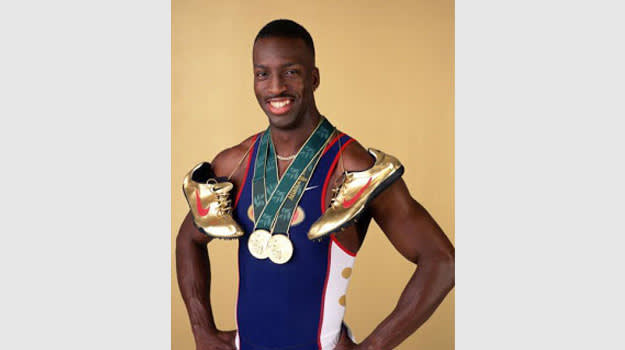 No. 9 – Nike's Golden Ticket
Sneaker: Michael Johnson's Gold Track Spikes from the 1996 Olympic Games
In 1996, Michael Johnson took running to new heights—both on the track and the television screen. Between his unforgettable golden spikes and a number of commercials, Johnson became one of the most marketable athletes of the '90s.<!--nextpage-->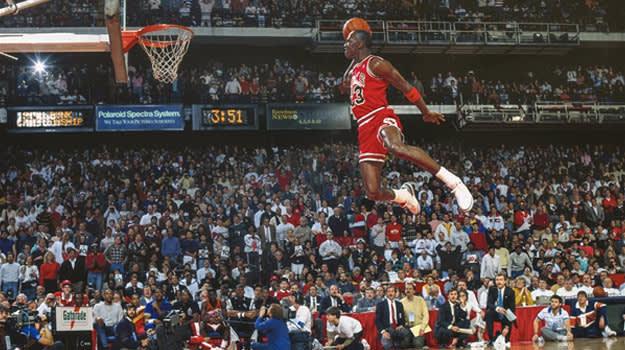 No. 8 – Jordan Soars in Tinker's Masterpiece

Sneaker: Air Jordan III
If Michael Jordan had any doubters by the time the 1988 Slam Dunk Contest rolled around, he silenced them in one swift motion. This iconic shot of Mike in the "White/Cement" Air Jordan III is one of the most famous images of the era. It's been immortalized on trading cards, posters, and was even commemorated by Jordan Brand earlier this year in the form of the Air Jordan III "88" release.<!--nextpage-->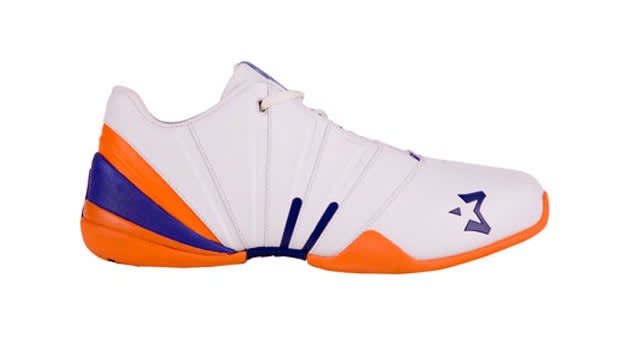 No. 7 – Marbury Goes Starbury

Sneaker: Starbury line
In 2006, former NBA All-Star Stephon Marbury launched the Starbury line in partnership with retailer Steve & Barry's. The concept was to provide athletes of lower income levels an opportunity to obtain a high quality performance basketball shoe at an inexpensive price. The Starbury line drew a considerable amount of attention, including features on ABC's 20/20 and a report by Bryant Gumbel.<!--nextpage-->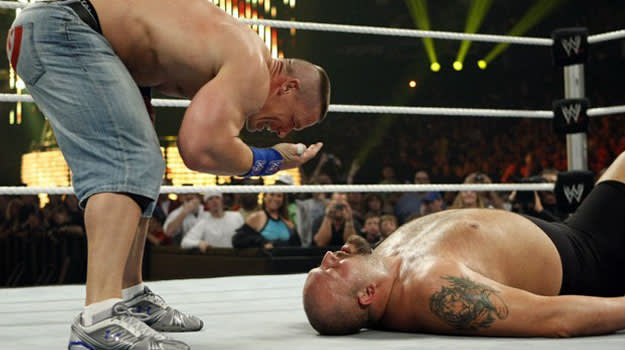 No. 6 – John Cena Lays the Smack Down in Under Armour
Sneaker: Under Armour Proto Speed II
As the face of professional wrestling, John Cena is in the spotlight more than any of his peers. These days, he often rotates his sneaker selections, but he once wore exclusively Under Armour as part of an endorsement deal.<!--nextpage-->
No. 5 – Nelly Revitalizes a Classic

Sneaker: Nike Air Force 1
The Air Force 1 has always been a mainstay amongst players and sneaker enthusiasts, but rapper Nelly's 2002 single and video for "Air Force Ones" took its popularity to new heights, ushering in a new-found interest in the groundbreaking '80s model. Check out the video here.<!--nextpage-->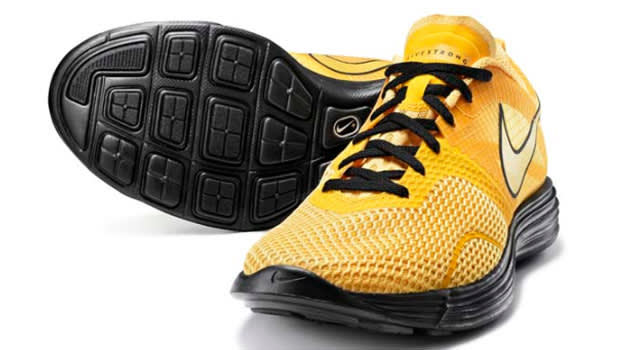 No. 4 – The Livestrong Effect

Sneaker: Nike Livestrong Collection
Although the partnership between Nike and Lance Armstrong has since dissolved, the Livestrong movement will be remembered for its philanthropic efforts, countless yellow-and-black colorways on performance models, and those armbands that seemingly everyone with a pulse wore at one point or another.
No. 3 – Jesse Owens Breaks Barriers in Nazi Germany
Sneaker: Adi Dassler Track Spikes
It wasn't supposed to happen. Amidst high levels of racial tension in Nazi Germany at the 1936 Berlin Olympics, Adi Dassler was determine to get a pair of his track spikes into the hands of Jesse Owens. After Owens got a chance to try them out, he too was set on using the spikes for the event. He went on to win four gold medals in this controversial spikes, setting an Olympic record which would last for nearly five decades. Read more about Owens and the spikes that almost didn't happen here.<!--nextpage-->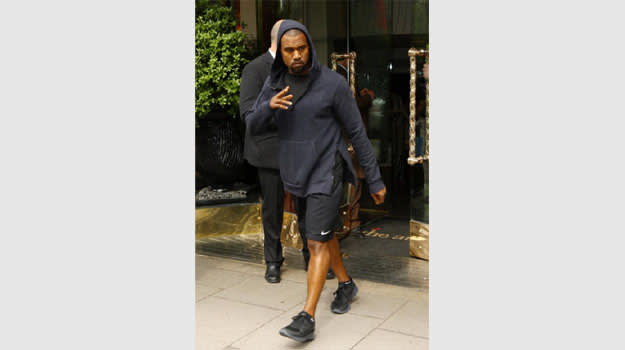 No. 2 – Free Run Frenzy

Sneaker: Nike Free Run
Ever since the introduction of the Nike Free Run 2 in 2011, celebrities and everyday people alike have latched onto the minimalist styles unlike any performance model in recent memory. You can bet your favorite celebrity has been spotted at least once or twice in a pair of Frees, whether getting in a run or an a casual outing.
<!--nextpage-->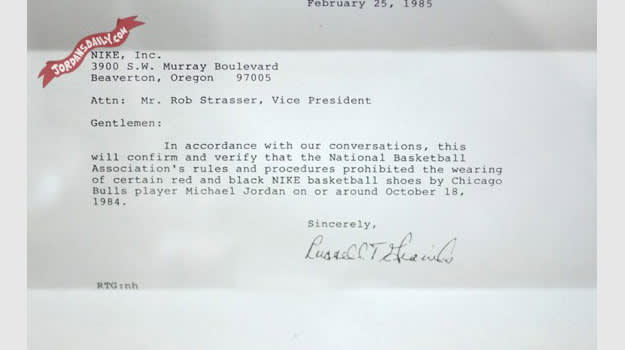 No. 1 – The Air Jordan 1 is Banned From Action

Sneaker: Air Jordan 1
In 1985, the NBA famously banned the black-and-red Air Jordan 1. In response, Nike told Jordan to play in the shoes anyway, and footed the bill for each $5,000 per game violation. The rest is history, and it's quite possible that without this instance, none of the other selections you see on this list would exist. Check out the original "Banned" commercial here.
RELATED: The 20 Most Iconic Sneakers in Olympic History
RELATED: The 50 Most Influential Sneaker Sponsorships in Sports History