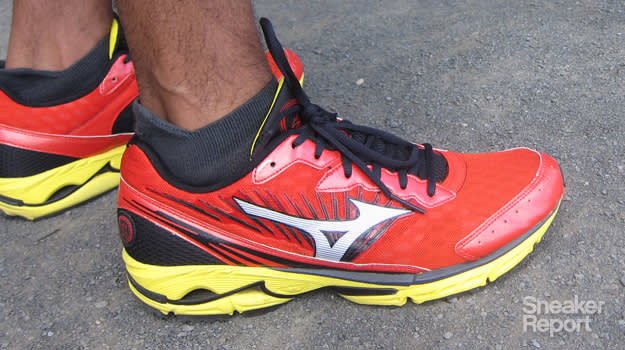 This time of year isn't just about swimming and cookouts for runners. The hot-weather months are a good time to buy the most comfortable, most effective shoes on the market. High-arched underpronators have been happy to see some exciting trends among many of the best neutral running shoes, including lower weight, improved flexibility and breathability, and sharpened focus on customized fit and responsiveness. Many neutral shoes are moving this direction -- with great fanfare. Here are some details about The 10 Best Neutral Running Shoes Available Now.
Jeremy Zerr is the founder of Running Shoes Expert, a great resource for running shoe reviews and always up-to-date price comparisons so you get the best deal on your new kicks. Follow Running Shoes Expert by connecting with them on Google+, Facebook, or Twitter.
RELATED: 25 Performance Sneakers in Hypebeast Colorways
RELATED: The 100 Best Running Shoes of All Time
RELATED: The 10 Best Women's Running Shoes for Beginners
RELATED: The 10 Best Running Shoes of 2013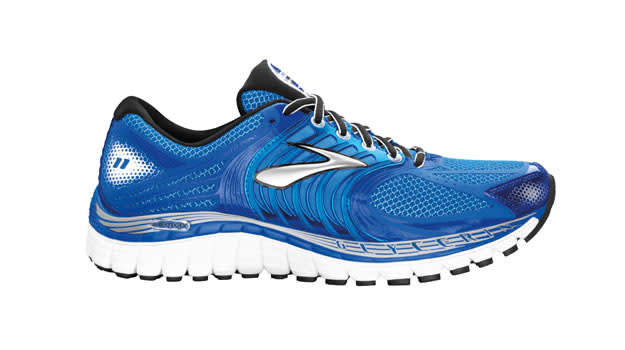 No. 10 - Brooks Glycerin 11
In many ways, the Brooks Glycerin 11 is just a typical high-end neutral running shoe with the usual mega cushioning and comfort. But impressively, this latest update still rides the cutting edge with screen printed upper technology that allows some really fine details to go into design of this $150 shoe, it really looks amazing. The foam in the heel collar gives a great first impression when slipping on the shoe, really locks in your ankle. All this cushioning is reflected in the weight, which puts it among the heaviest neutral shoes out there, but when you need a plush ride, the Glycerin 11 needs to be right at the top on your list to try.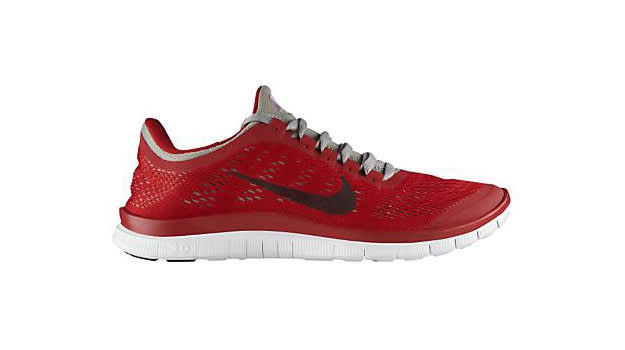 No. 9 - Nike Free 3.0 v5
The Nike Free 3.0 v5 is the minimalist neutral performance shoe that so many seasoned runners swear by. Looks great with plenty of vibrant color options set off by the white outsole, hugs your foot with a built-in integrated bootie, and super light at 7.2 oz for guys, 5.8 oz for ladies. As always with all the Nike Free shoes, you get the sliced outsole which provides the flexibility to give you that natural running experience when combined with the 6.6 mm heel to forefoot drop.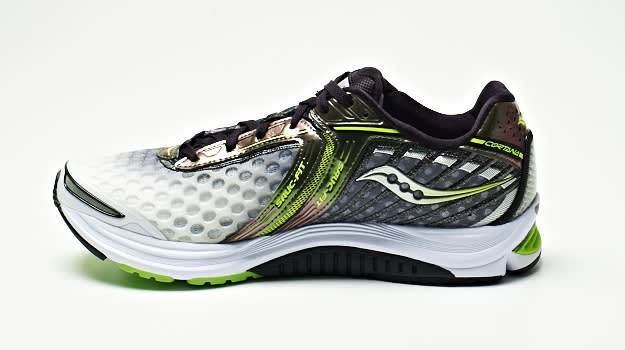 No. 8 - Saucony PowerGrid Cortana 2
This shoe incorporates some of those super trendy minimalist traits without completely losing its identity as a standard trainer. The PowerGrid system keeps the foot centered and steady, and Powerfoam material makes the gait really smooth. For those who care about aesthetics, the Cortana 2 is one of the most attractive options on the market. It definitely looks the part of one of the most modern, cutting-edge neutral shoes around.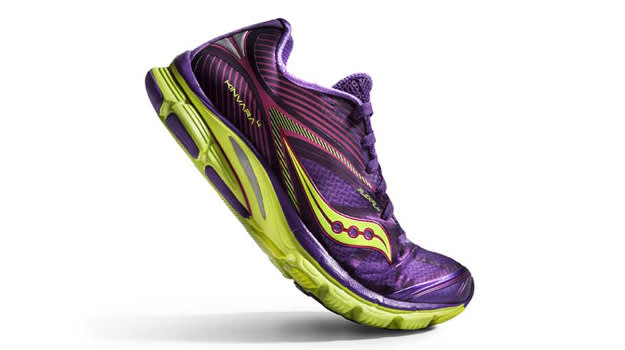 No. 7 - Saucony Kinvara 4
The Saucony Kinvara 4 is the super breathable lightweight neutral shoe that has been fine-tuning it's fit and feel since the Kinvara shoe line stormed onto the running shoe market. The midsole foam was upgraded in this version to add some additional cushioning, but without any sacrifice in weight at 7.7 oz men/6.7 oz women. The Kinvara has always seemed to be a testing lab for Saucony shoe style, which makes it a fun shoe to add to your rotation, I love the patterns on the upper in this latest version. Runner's World also gave a Best Update award to this shoe in Summer 2013, so that's a strong validation of the tweaks to this year's Kinvara.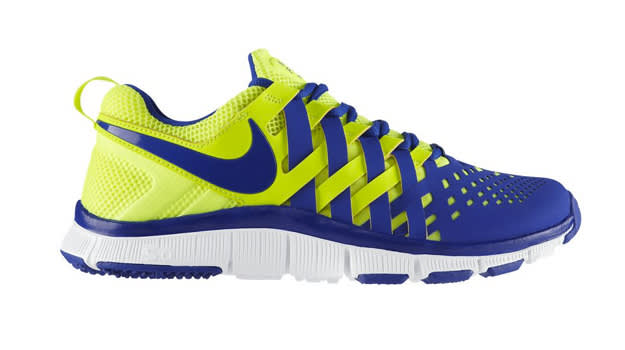 No. 6 - Nike Free 5.0+
Don't be confused by the new numbering within Nike's Free series, the Free 5.0 is the next version of the Nike Free Run 3.0, not an entirely new shoe line. The Free 5.0 has a heel-to-forefoot drop of 10.6mm, something seen in more traditional running shoe design. Yet, the Free 5.0 makes for a solid choice if you are itching to move from a heavier traditional neutral shoe to something that resembles a minimalist shoe as it weighs in at 8.9 oz for men, 7.3 oz for women, but feel you don't want to give up all the cushioning that is the baggage you get when choosing a full-on minimalist shoe. The Free 5.0 has additional overlays and more cushioning but still has the Nike Free's classic sliced outsole to give you that flex that you expect from the Free line.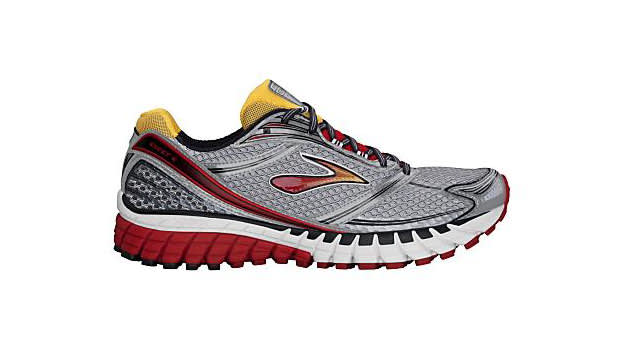 No. 5 - Brooks Ghost 6
The Brooks Ghost 6 hauled in the Runner's World Editor's Choice for Fall 2013, which has been pretty common for the Ghost line of shoes (3rd year in a row). The previous version of the Ghost is my personal choice running shoe and after trying out the Ghost 6, it has the same fit and responsive feel that I've grown to rely on. The Ghost 6 got lighter, but still sits on the heavy side of the scale as Neutral shoe weight numbers have been going down further every year as the minimalist craze has affected the industry a lot. The Ghost 6 is really a great shoe that I would recommend to anybody looking for a durable long distance shoe.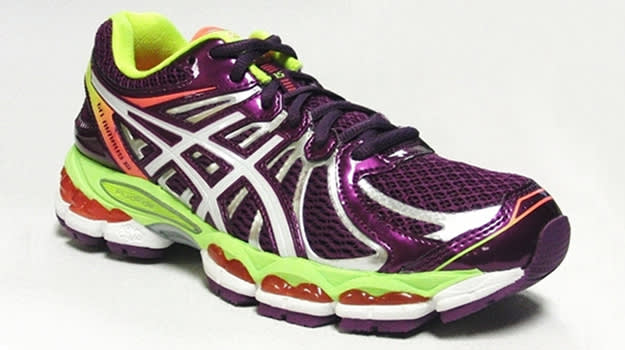 No. 4 - Asics GEL-Nimbus 15
The Nimbus 15 has goodies, gadgets and GEL galore. The new FluidRide midsole system incorporates the GEL that runners love in a more responsive manner. Also new is the FluidFit stretch-mesh upper, which allows people of all foot shapes and sizes to be locked in and highly comfortable. These additions and other nice touches, such as the external heel counter, make the Nimbus 15's slight weight increase bearable.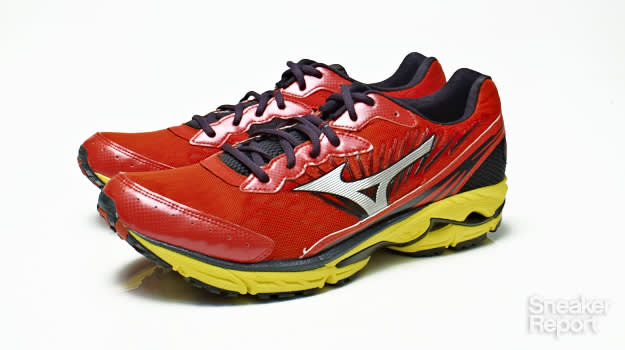 No. 3 - Mizuno Wave Rider 16
Like many running shoes, the Wave Rider 16 shed some ounces, implementing a new type of mesh that facilitates better breathability and flexibility. Perhaps most importantly, this version in the series has the extended Wave plate — an intriguing technology that minimizes impact on the foot from heel strike to toe-off.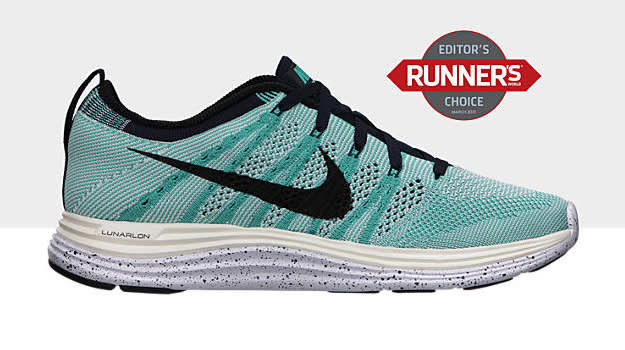 No. 2 - Nike Flyknit Lunar1+
A one-piece, knit upper made from polyester yarn is almost singlehandedly making the Flyknit Lunar1+ one of the most popular sought-after neutral shoe around. The minimal upper makes this shoe incredibly light, while strategically placed Flywire cables ensure high-level snugness. Add in elite responsiveness and gender-specific flex grooves and you've got virtually the whole package.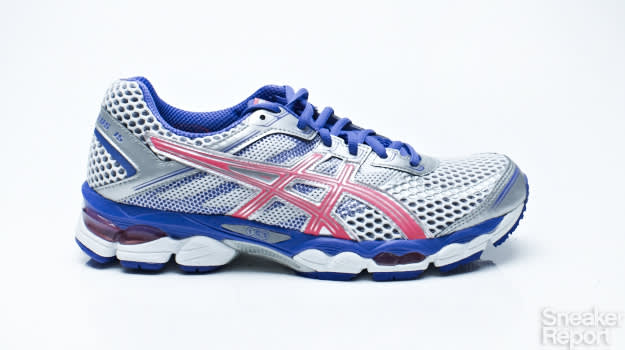 No. 1 - Asics GEL-Cumulus 15
This shoe managed to stay atop the neutral running shoe heap not by drastically changing itself, but by enhancing its already popular features. The Cumulus 15 didn't lose any weight, but its famously impressive cushioning was bolstered by more GEL in the forefoot and heel. Also, additional outsole segmentation improved the shoe's flexibility. Overall, it's a fantastic value at $115.
RELATED: 25 Performance Sneakers in Hypebeast Colorways
RELATED: The 100 Best Running Shoes of All Time
RELATED: The 10 Best Running Shoes of 2013