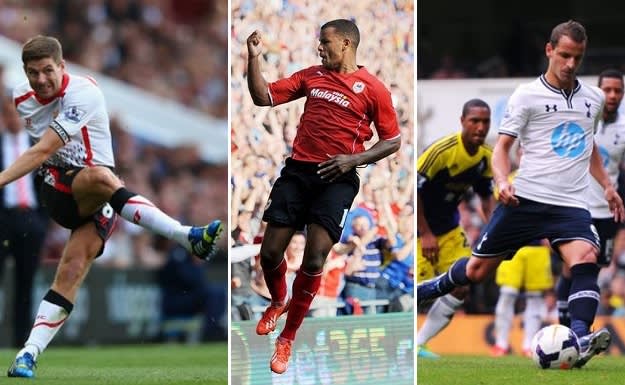 There was plenty of drama as per usual in the EPL this weekend, with a lot of cracking goals and some very untimely misses. Cardiff City recorded their first ever EPL win, Liverpool and Spurs maintained their 100% record, while Swansea City and Crystal Palace both endured successful defeat. Boot choices this season have been made all the more interesting by the introduction of some new boot brands during the summer, including the Nike Hypervenom, the adidas Nitrocharge and the Warrior Gambler (just to name a few). As we start to learn who is wearing what boots, let's take a look at some of the highlights and player performances from this past weekend. This is the EPL Weekend Recap.
Bryan Byrne is the founder of SoccerCleats101. Got a question about boots? Hit up Bryan on Twitter.
RELATED: A Season of Swaps: The 10 Most Expensive Soccer Transfers This Summer
RELATED: The Cleats Worn by the 10 Best EPL Players This Season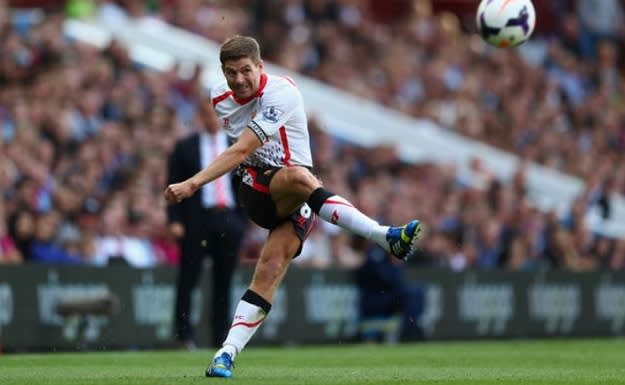 No. 1 – Steven Gerrard Switches to the Nitrocharge
Well, I certainly didn't see this one happening! Ok, well Steven Gerrard had been spotted wearing several other boots over the past few weeks, but they had all been once offs in training sessions. But on Saturday, as Liverpool took on Aston Villa, the ever faithful adidas Predator wearer took to a pair of Nitrocharge 1.0. It is an extraordinary switch and one that breaks the hard-working midfielder's long standing relationship with the power boot range.
Now, it looks like he is set to become a key figure for the Nitrocharge advertising campaign. It actually makes complete sense, as Gerrard has built his game on being the heart and soul of his club, leaving everything out on the pitch and never giving up. He is the perfect person to put the Nitrocharge to the test and demonstrate their functionality for two reasons. First, adidas has labeled a new type of player for this boot, the "Engine", and the boot itself is designed to offer increased mobility through lateral movements while supporting the consistent pounding associated with playing a role that gets you up and down the pitch. That matches Gerrard perfectly. And second, the ever changing design of the Predator range and its switch from Power to Hybrid Power seems to have impacted player mindset about the boot.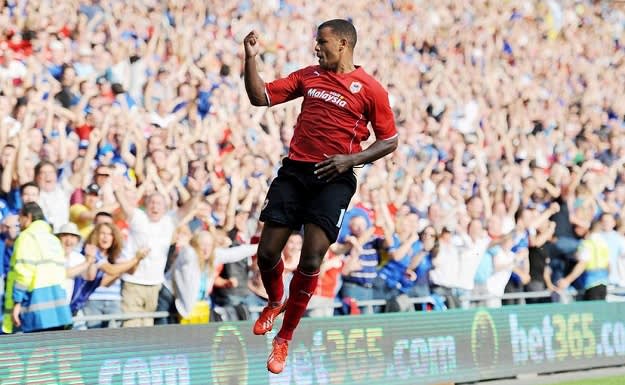 No. 2 – Cardiff City know how to win in the EPL
It turned out to be a pretty successful home debut for Cardiff City in the EPL, as they pulled of a stunning and well deserved win over Man City on Sunday. Seeing as Man City has spent over $100 million this summer, expectations are high and this loss will not go over well. Cardiff, wearing their signature Red home jerseys, came from behind with 3 unanswered goals, before City struck late on to make the final score 3-2.
Star man on the day was Frazier Campbell. Seeing as he is a former Manchester United player, his two strikes will feel even more punishing to City. On his feet, Campbell wears the adidas F50 adiZero and they seem to mesh effectively with his attacking style. His first goal came off a follow up, as he lashed the ball home from 8 yards out.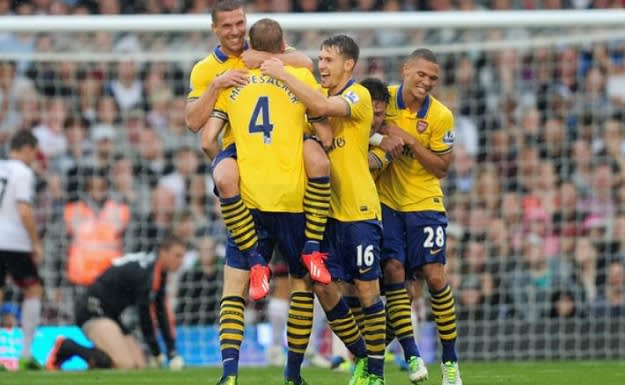 No. 3 – Arsenal is Alive and Kicking!
Oh boy was there ever a backlash from fans after Arsenal lost their opening game last weekend. But a midweek Champions League win another emphatic win away to Fulham this weekend has left fans feeling slightly embarrassed for their emotional outburst.
If you ask most fans, their primary concern lies with attacking options. Yet, both strikers this weekend got on the score sheet and played some entertaining soccer. Lukas Podolski was the real star as he grabbed 2 goals, while wearing his red, leather adidas F50 adiZero. Olivier Giroud has become a primary star for Puma, and he was wearing the lightweight and pace driven evoSPEED 1.2. Don't be surprised to see more Puma media attention surround Giroud he continues his fine form for Arsenal this season.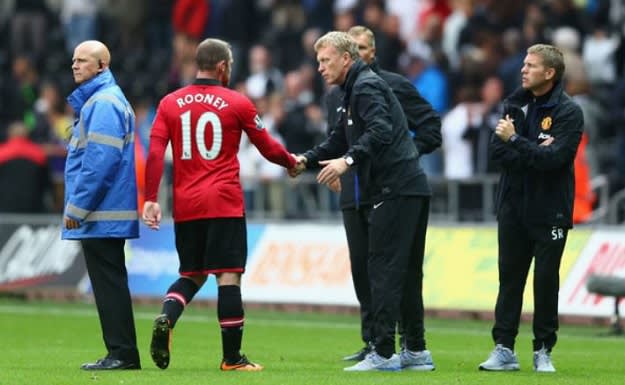 No. 4 – Rooney, Manchester United and Chelsea
The rumors continue to flow around about a potential move for Wayne Rooney from EPL champions Manchester United to money bags Chelsea. And what makes this even more interesting is the fact that both teams clash TONIGHT in league action. Jose Mourinho went as far as stating they would potentially bid for Rooney on Monday, prior to the game.
Man Utd manager, David Moyes, now has the difficult decision of playing a possibly unfocused Rooney to set a statement, or leave him out of the team, something that pretty much set in stone his exit. If Rooney does play, you will need to watch his every reaction to see just where his head is at – if he scores, will he kiss the badge or offer the come and get me smile to Mourinho?
One of the primary players used in advertising campaigns for the new Nike Hypervenom was Rooney, and he scored an exceptional goal while debuting them in England's International debut with Brazil. They are a boot built off the ideals of Agility and that seems to be something Rooney has the ability to make the most off.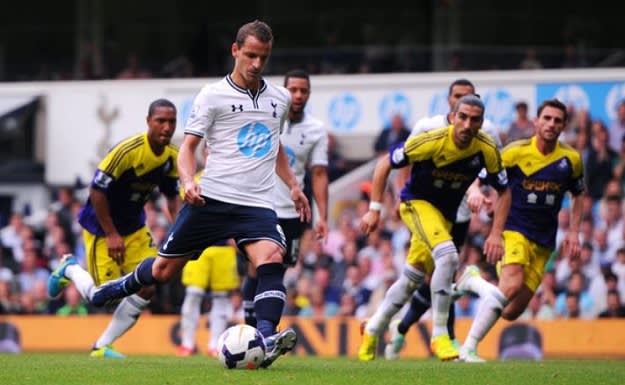 No. 5 – Soldado proving his worth in F50 adiZero
There is an air of consistency surrounding Tottenham Hotspurs at the moment. We are 2 games into the EPL season, and Spurs have won both of their games by the same score, 1-0. And the same player has scored both goals, in the same fashion – from the PK spot. A hefty fee was paid to get Roberto Soldado to North London, and he is already proving his worth. Playing a pivotal role in securing six points out of six is heavily impressive!
Soldado is just one of many attacking players currently wearing the adidas F50 adiZero. They might not be the boots you would expect him to be wearing, but he has combined effectively with the lightweight speed boot and is obviously putting them to good use. Many fans wonder whether the upper of the F50 series is effective for striking shots, my reply would be to take a look at the likes of Soldado's penalties for a demo of their functionality.