With all the technological innovation seen today in performance footwear, it's interesting that most brands have held on to some technology that is now decades old. Why? It's simple: because the stuff works. After all, why mess with a good thing right?
During the golden era of running sneakers—we're taking late '70 through the '80s—brands like Nike, Asics, and adidas led the charge to give runners more horsepower underfoot. The result was a wide collection of performance tech that was truly beyond its time. Take a look through the sneaker archives, and check out the Retro Running Technologies That Still Work Today.
RELATED: The Complete History of Cushioning Technology in Sneakers
RELATED: The 100 Best Running Sneakers of All Time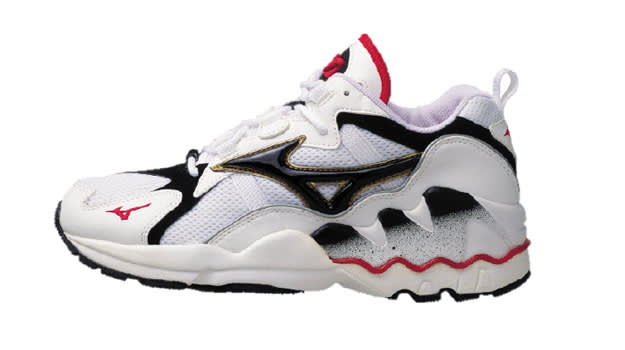 Mizuno Wave Technology
Year introduced: 1998
In 1998, Mizuno introduced one of the most efficient midsole designs seen in running footwear, better known as Wave technology. Since then, the brand has made Wave technology a centerpiece in all of its running sneakers, including the flagship model the Wave Rider (now in its 16th installment). So what exactly is Wave technology? It's a mechanical midsole inspired by natural movement of tidal waves, designed to handle impact by spreading it evenly across the platform. The midsole acts like a spring, offering the best of both cushioning and energy return.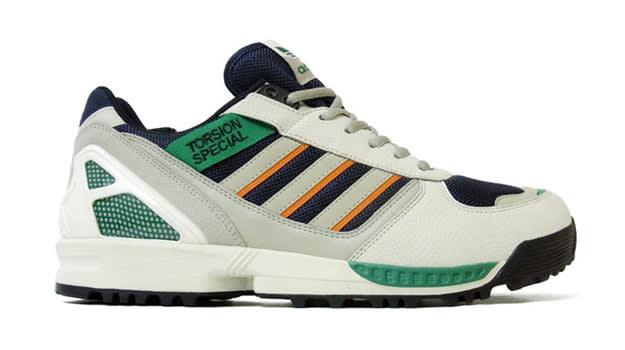 Adidas Torsion System
Year introduced: 1988
More recently, adidas has been busy at work rolling out one innovative running technology after another. But one aspect of adidas performance footwear has remained constant over the decades, the Torsion System. While the technology hasn't been limited to running sneakers over the years, it has left a lasting mark in the running world. The Torsion System offers lightweight midfoot support, allowing the feet to move more naturally. It is designed to help forefoot motion control in both linear and lateral movements, and offers excellent energy return despite its minimal construction.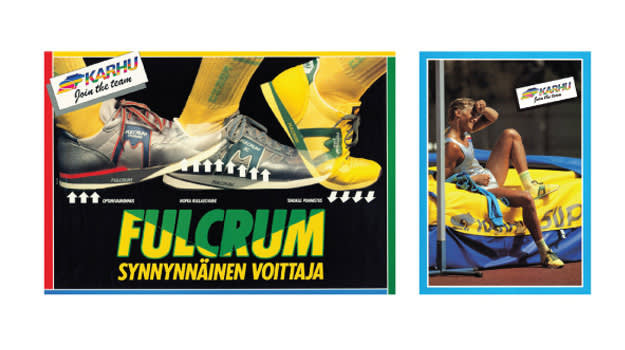 Karhu Fulcrum
Year introduced: 1980
At the same time Nike adopted air cushioning technology, footwear brand Karhu ditched it for its Fulcrum forward-motion tech. The patented midsole system transfers your body's vertical momentum into forward energy. It also facilitates better foot and leg positioning to reduce braking force, and offer a smoother heel-to-toe transition. The unique system reduces pronation angle and velocity due to naturally centered movement over the fulcrum, thus cutting the risk for injury.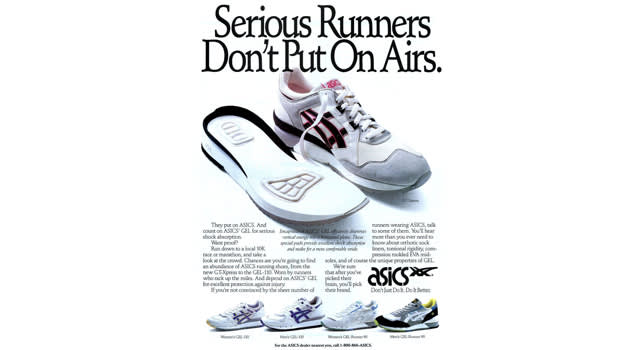 Asics Gel Cushioning
Year introduced: 1986
Every footwear brand seems to have its very own proprietary running technology, whether it's in the form of air or foam. For Asics, it comes in the way of gel units. It's a simple idea, really. Gel has been proven to absorb shock on impact and act as a cushioning agent. So it only made sense to inject some into running shoes. With the release of the GT-II in '86, Asics did just that, creating a revolution in the process. Asics Gel cushioning inside a shoe's midsole not only softens the blow from the foot striking the ground, it also helps reduce foot fatigue, meaning runners can go further. Today, Gel technology is still going strong in Asics performance footwear, including the Gel-Kayano series.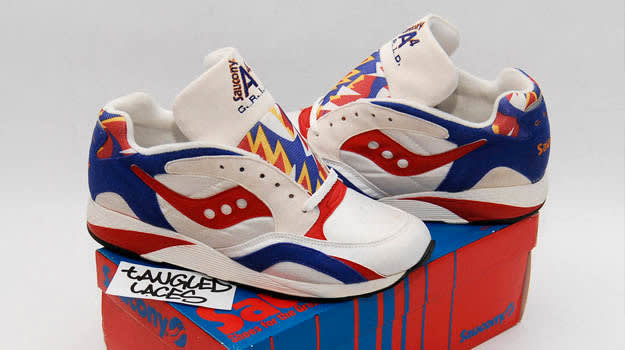 Saucony Grid Cushioning
Year introduced: 1991
In the early '90s, Saucony launches the Grid Cushioning System using Hytrel filaments to guide the heel through first impact with a blend of cushioning and stability. Though the original version as evolved into the PowerGrid technology we see today, the idea behind it stays the same. Powerfoam material is integrated with Grid technology to create a system that effectively centers the foot, absorbs impact and distributes pressure throughout the foot, resulting in an exceptionally smooth and responsive ride.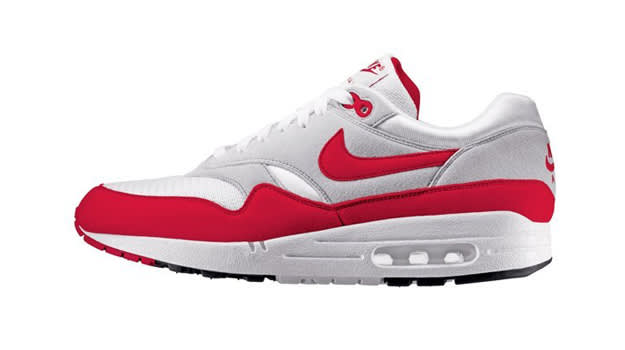 Nike Air Max Cushioning
Year introduced: 1979
What began as a hidden pocket of air tucked away in the midsole (first introduced in the Nike Tailwind) quickly turned into the centerpiece for the Swoosh as far as cushioning AND branding go. Much like the air in your car tires, air in your running sneakers offers similar performance advantages. It provides runners with exceptional cushioning, and acts like an air bag, giving runners an impact resistance platform that is next-to-none. As if the idea of air cushioning wasn't enough, Nike took it a step further with the release of the Air Max 1 almost a decade later. The iconic shoe marked the first time the world got a glimpse of the visible air pocket. Many of Nike's popular running models, even today, continue to brandish the Air Max cushioning.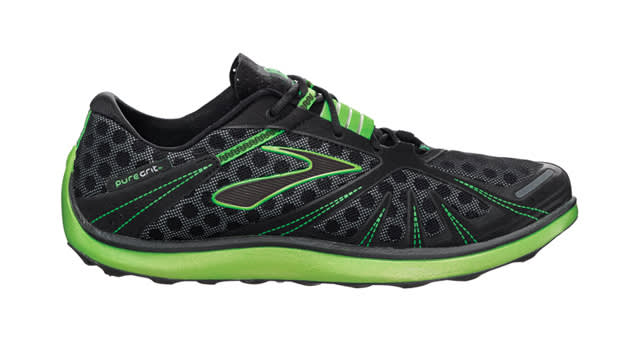 EVA
Year released: 1993
EVA midsoles seem like they're everywhere today, but it all started with Brooks Running, who created the first molded EVA dual density midsole consisting of EVA that is located on the medial side of the shoe for maximum control. It has become the industry standard for stability trainers, offering runners a neutral running platform that can handle speed and distance.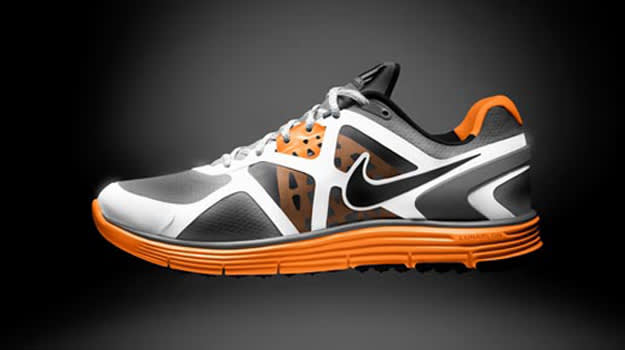 Reflective Material
Year released: 1990s
On the outside looking in, reflective material on running footwear may seem like it's just for aesthetics, but anyone who's run in the dark of the night knows just how important it as a performance and safety element. In the '90s, running brands began introducing reflective materials on footwear to help motorists spot runners in low light conditions. Brands like 3M Scotchlite continue to collaborate with footwear brands today, making sure runners can hit the road with piece of mind.
Gurvinder Singh Gandu is a New York City-based writer and wear-tester for Sneaker Report, and contributor to Complex Media. Follow him @GurvinderSG for the latest in performance footwear and gear.
RELATED: The Complete History of Cushioning Technology in Sneakers
RELATED: The 100 Best Running Sneakers of All Time