When it comes to performance sneakers, stock catalog photos are good for giving a general idea of what the product looks like, but there's nothing quite like an insider's point of view. From a PT's impressive collection to a closer look at your next favorite running shoe, here are The Week's Best Performance Sneakers and Gear on Instagram.
RELATED: SoccerCleats101 Breaks Down the Nike Hypervenom
RELATED: The Week's Greatest Moments in Performance Sneaker History
<iframe width="200" height="30" frameborder="0" scrolling="no" src="//platform.twitter.com/widgets/follow_button.html?screen_name=SneakerReport&amp;showcount=false&amp;show_count=false"></iframe><!--nextpage-->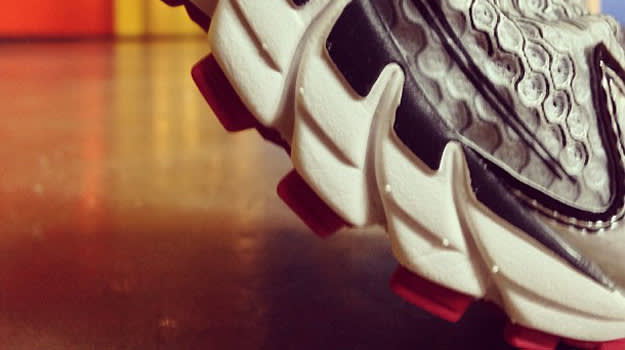 No. 5 - The Brooks Ghost 6 Flexes
Instagram Account: brooksrunning
In this close-up, Brooks Running shows off the Omega Flex Grooves technology in the Ghost 6 model, which is available this month. Touting the flexibility of a sneaker is one thing, but showing it in action takes it to the next level.<!--nextpage-->
No. 4 - Neymar Sports the Nike Hypervenom
Instagram Account: nike
Sneaker Report has been on top of the Nike Hypervenom, but this photo from Nike's account shows the ferocious cleat in its natural habitat. Neymar crossed with Hypervenom may be the biggest threat to defenders yet.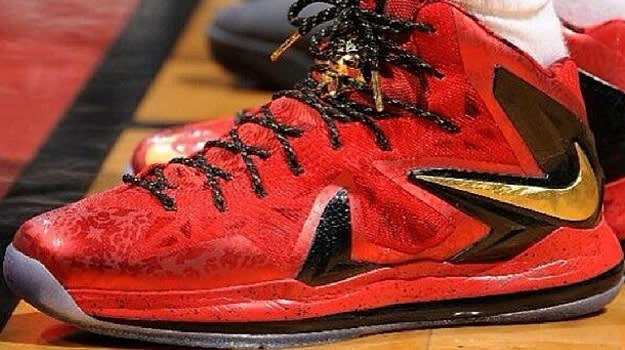 No. 3 - Up Close and Personal with the "Finals" LeBron X PS Elite
Instagram Account: nicekicks
We showed you LeBron's "Finals" PE last week, and Nice Kicks added this awesome close-up of the detailed model. Although there's still no whether this "Finals" style will make it to retail shelves, other colorways of the Nike LeBron X PS Elite are available now for $260.
<!--nextpage-->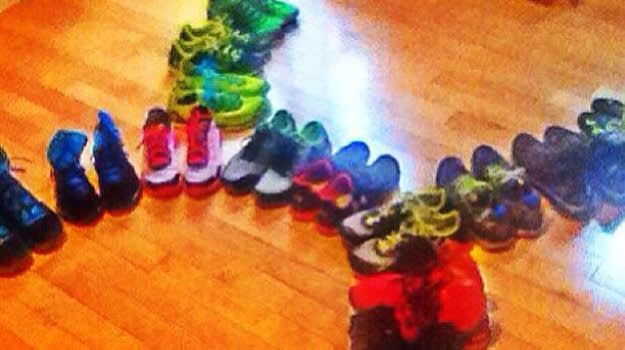 No. 2 - World's Biggest Under Armour Collection
Instagram Account: cawilliams17
Okay, so maybe it's not the biggest in the world, but it's impressive nonetheless. Under Armour trainer Curtis Williams showed off his racks-on-racks of UA sneakers, such as the Cam Highlight Trainer. Our only gripe is, with a collection so sick, why settle on such a grainy photo? A stash like this deserves better!<!--nextpage-->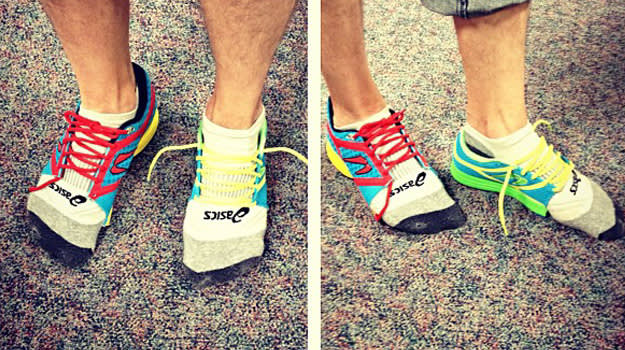 No. 1 - Runner's World Dissects Newton Running Sneakers
Instagram Account: runnersworldmag
Don't try this one at home. Runner's World's gear editor chopped these Newton runners in half to see just what was inside. While the photo alone is cool, we're really curious to see the follow-up.
RELATED: SoccerCleats101 Breaks Down the Nike Hypervenom
RELATED: The Week's Greatest Moments in Performance Sneaker History