You wouldn't borrow someone's shorts to workout in, so why borrow their shoes? If you're looking for a pair of spinning shoes to call your own, here is what you need to look for. First of all, make sure you have the proper fit, too tight will injure your toes and too loose can leave your heels prone to blisters. Look for a breathable shoe with a mesh sockliner and some form of ventilation system to keep feet dry and cool. With a stiff sole, supportive closure system and a good fit, you'll be ready to spin in your very own shoes. Check out The Best Spinning Shoes Available Now.
RELATED: 10 Toys That Would Make Excellent Fitness Tools Today
RELATED: Nike Unveils the Free Bionic Training Shoe for Women
<!--nextpage-->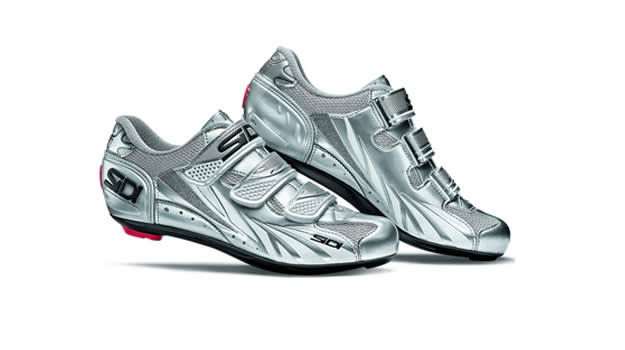 SIDI Taurus Women's Spinning Shoe
Best for: Spinning seeking a super breathable shoe.
Equipped with a Millennium 3 Carbon Composite Sole and a women's specific last, the narrow fit of this SIDI shoe is a great fit for narrow feet. With adjustable Velcro straps, cooling mesh panels, and a thickly padded tongue, this shoe is best for spinners seeking extra breathability.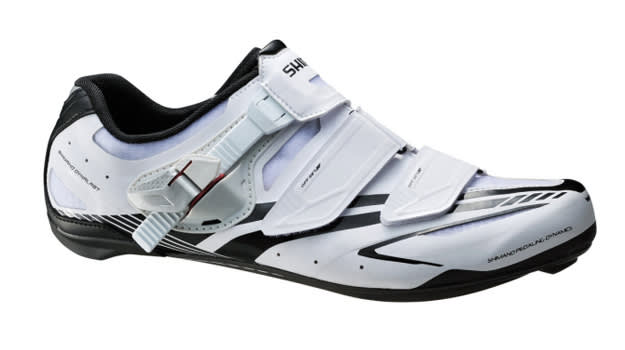 Shimano SH-R170W
Best for: Spinners seeking pedal efficiency at its finest.
Made with a glass fiber composite sole to offer the stiffness cyclers are looking for, this road shoe is great for spinners as the last secures the foot for an efficient up stroke without pressure points.
Pearl Izumi Tri Fly IV Triathlon Shoes
Best for: Breathable without breaking the bank.
Everything you want in a quality spinning shoe without surpassing the $150 price point. Thanks to a mesh upper supplying a lightweight, breathable ride and a composite fiber plate for a stiff outsole, the Pearl Izumi is a great all-around shoe for spinning.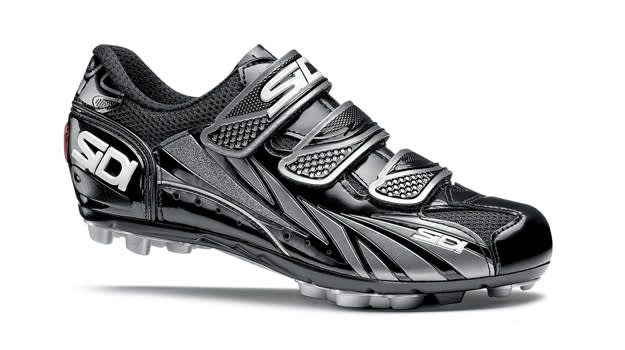 SIDI Duran Shoes
Best for: Spinners looking for a dependable, comfortable shoe
This premium shoe features a thickly padded tongue to protect you from pressure points, 3 Velcro straps for a custom fit, and a reinforced heel cup for a power transfer worth the extra dollars.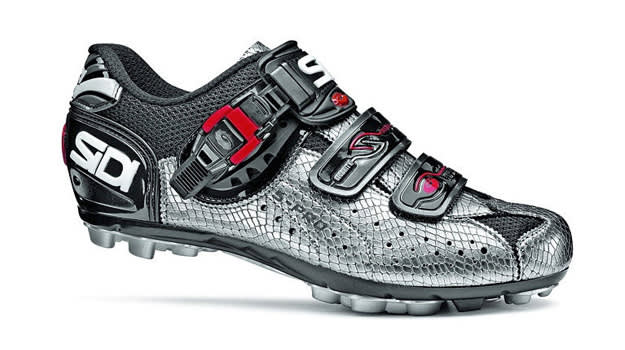 SIDI Dominator 5 Silver Mamba Shoes
Best for: Pros looking for a premium shoe
Ready to go with breathable mesh panels and a low profile fit, the Silver Mamba is as flexible as you need it to be without sacrificing performance. The lofty price tag can be attributed to the European craftsmenship, an excellent tradeoff.
$250
RELATED: 10 Toys That Would Make Excellent Fitness Tools Today
RELATED: Nike Unveils the Free Bionic Training Shoe for Women