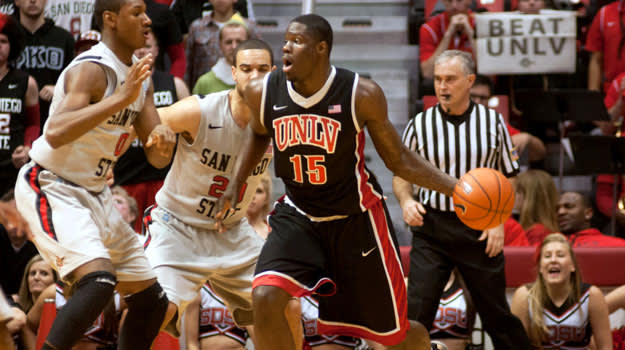 With the number one pick in the 2013 NBA Draft, the Cleveland Cavaliers selected Anthony Bennett, which surprised just about every person in the building. Prospects like Nerlens Noel and Victor Oladipo had been predicted to go first in many mock drafts, but the Cavs took an unexpected route by selecting the first-year forward from UNLV. The fact of the matter is, Cleveland has a pretty damn good track record of success with number one picks... anyone remember this guy?
Bennett's college numbers are strong, averaging 16.1 points and 8.1 rebounds per game. While it remains to be seen how Bennett transitions to the professional level, one thing's for sure: he'll be equipped in a great pair of sneakers. Looking back on some of Bennett's best sneaker moments with UNLV, the Canadian forward seems to prefer playing in retro styles, but also likes to switch it up with more current models. These are The 5 Best Sneakers Worn by Anthony Bennett at UNLV.
RELATED: The 10 Best Sneakers Worn in Rookie Game History
RELATED: Jordan Brand Signs Four Elite NBA Rookies
<iframe width="200" height="30" frameborder="0" scrolling="no" src="//platform.twitter.com/widgets/follow_button.html?screen_name=SneakerReport&amp;showcount=false&amp;show_count=false"></iframe><!--nextpage-->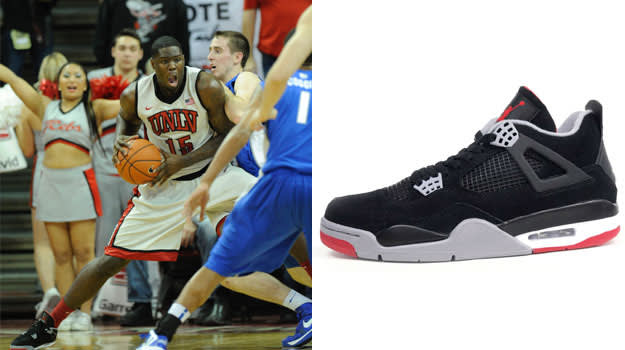 No. 5 - Air Jordan IV "Black/Cement/Red"
Game: January 12, 2013 vs. Air Force
Key sats: 22 points, 16 rebounds
Jordan himself would've been proud of the numbers Bennett put up in this 1988 classic.<!--nextpage-->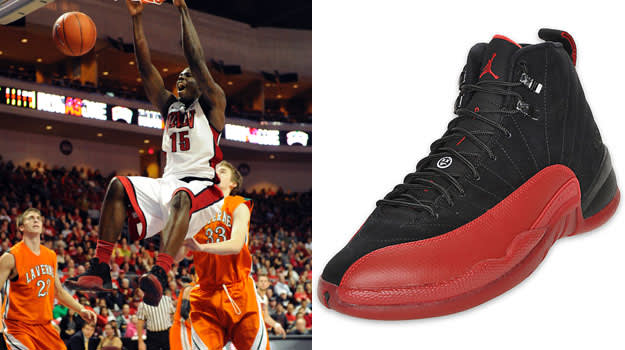 No. 4 - Air Jordan XII "Flu Game"
Game: December 13, 2013 vs. LaVerne
Key stats: 27 points, 14 rebounds
The only thing sicker than the shoes is the look of defeat on LaVerne's players faces during this posterization.<!--nextpage-->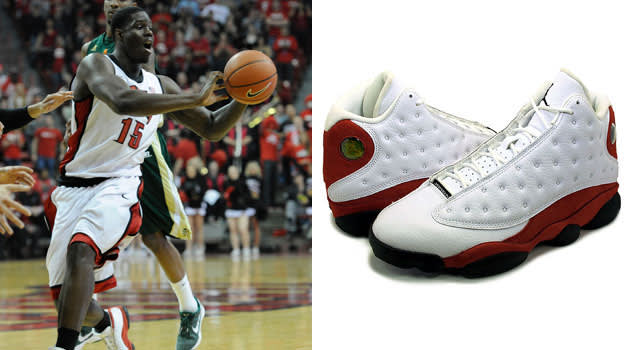 No. 3 - Air Jordan XIII "White/Red"
Game: February 20, 2013 vs. Colorado State
Key stats: 8 points, 7 rebounds
Bennett keeps it classic in this "Bulls" themed Air Jordan 13 colorway.<!--nextpage-->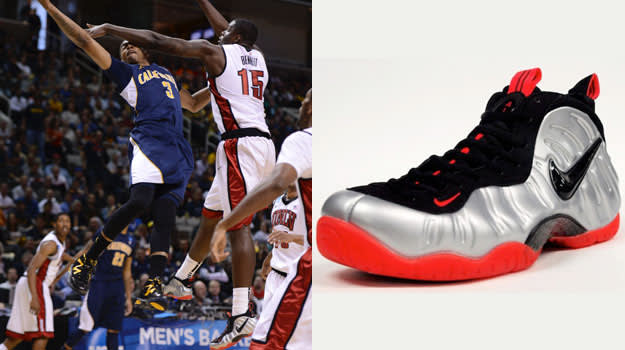 No. 2 - Nike Air Foamposite One "Crimson"
Game: March 21, 2013 vs. California
Key stats: 15 points, 11 rebounds
The durable and form-fitting Foamposite is a wise choice for a rugged big man like Bennett.
<!--nextpage-->
No. 1 - Nike LeBron X "Jade"
Game: December 22, 2012 vs. Canisius
Key stats: 21 points, 7 rebounds
Will Bennett make a LeBron-esque impact with the Cavs?