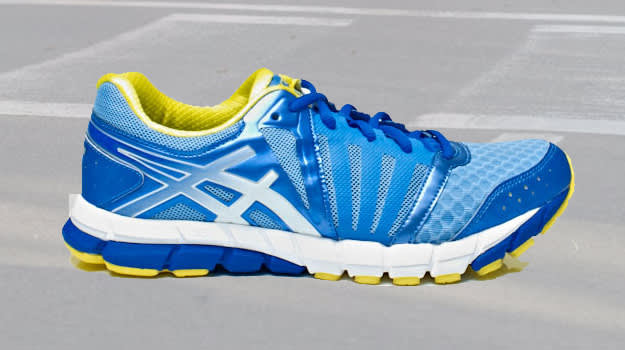 Whether you're taking advantage of school being out or summer fridays, you've decided to take up a new hobby-- running. Welcome! The best thing about running is all you need is a great pair of shoes and a good sports bra and you're ready to go, add some tunes and you're more than ready to hit the pavement. Get inspired with the following 10 Best Women's Running Shoes for First Time Runners.
RELATED: The 10 Most Breathable Running Shoes
RELATED: The 10 Best Men's Running Shoes for Beginners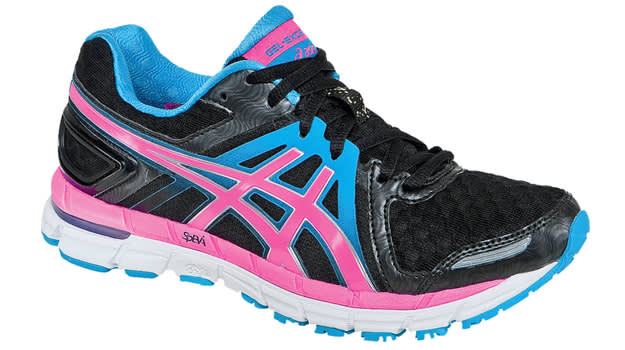 No. 10 - Asics GEL-Excel 33 2
Best for: Under pronators and neutral runners
This shoe is great before, during, and after your run. Well-cushioned but not overly so, the Solyte midsole is responsive and protective, great for runners still finding their feet.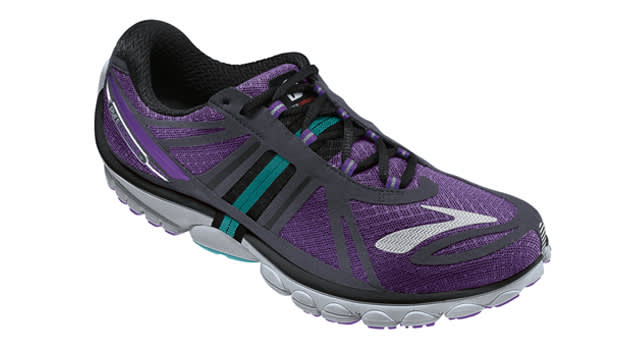 No. 9 - Brooks Running PureCadence 2
Best For: Runners with a high arch or those looking for a super lightweight build.
The middle of the road shoe for Brooks Running isn't the most minimal or the most cushioned, but some will find that it's juuuust right. With plenty of room in the forefoot and a super supportive midfoot, the PureCadence 2 is very comfortable for the right type of foot, so it's best to try this one on before hitting the road.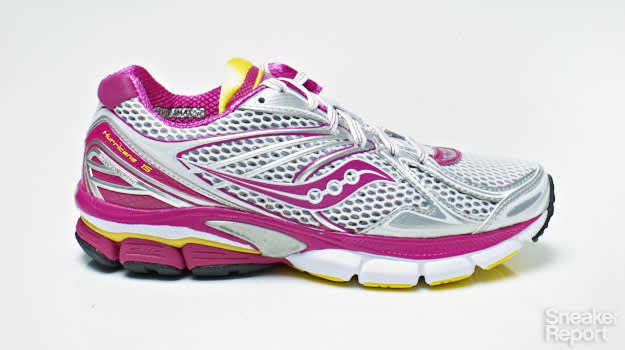 No. 8 - Saucony Hurricane 15
Best for: Runners seeking a super supportive shoe with a heel to toe ride.
This shoe falls under the category of "guidance" which really means that it's equipped with a supportive frame that is made to guide your stride from heel to toe.
$140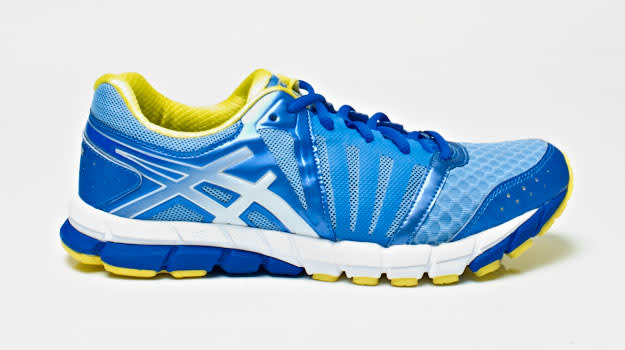 No. 7 - Asics GEL-Lyte 33 2
Best for: Fast and flexible for neutral runners
This shoe is for runners looking to go fast. If you're looking for a supportive shoe that's light and semi-flexible, the GEL-Lyte is great for interval training.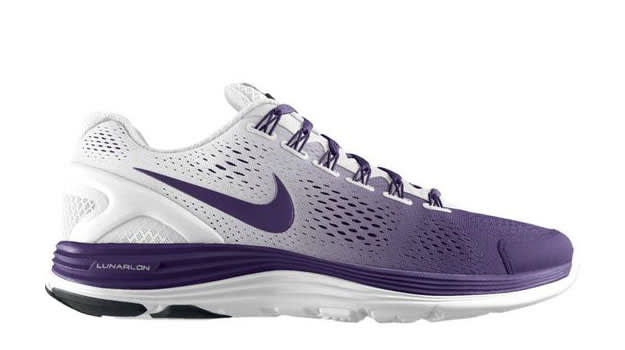 No. 6 - Nike LunarGlide +4
Best for: Runners looking for a great look on a performance runner.
The Nike LunarGlide series got a super upgrade with the +4, if you're a first-time runner or just looking to get inspired, this shoe should do it. With a fast look and feel the LunarGlide +4 features Flywire on a Lunarlon midsole.
$110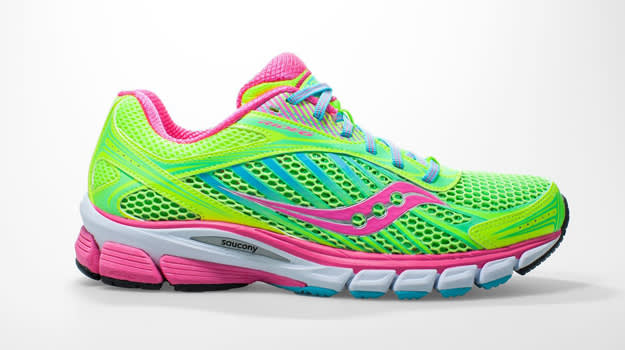 No. 5 - Saucony Ride 6
Best for: Neutral runners that appreciate a little extra support underfoot.
Though this shoe may look heftier than today's lightweight models, this 8.8 oz shoe feels great on the road with deep flex grooves in the forefoot and a responsive feel throughout.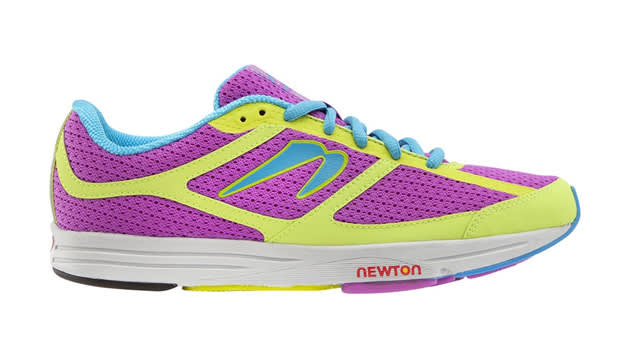 No. 4 - Newton Energy Running Shoe
Best for: Runners looking to transition from traditional running shoes to Newton's running technology.
Featuring a slightly tweaked version of Newton's unique forefoot technology, the groove in the forefoot is made to supply greater flexibility while the lower-set midfoot shank bridges the gap between heel and forefoot. A great shoe for someone looking to
[Newton]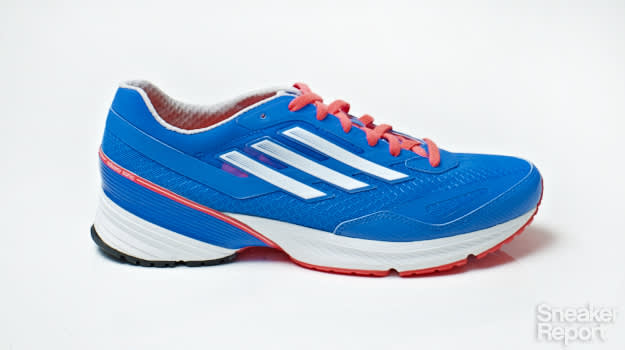 No. 3 - adidas Super Sonic 4
Best for: Runners looking for a wide toe box on a lightweight shoe.
The adidas adiZero Sonic 4 is incredibly lightweight, from the flat laces down to the thin single-layer mesh upper that lets air in and out for proper temperature regulation.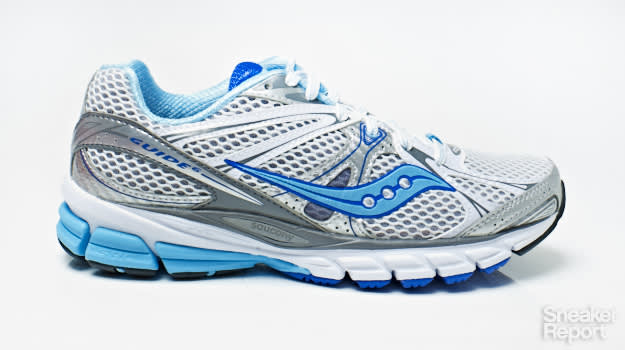 No. 2 - Saucony Guide 6
Best for: Distance runners seeking a gentle ride.
Weighing in at 8.9 oz, the Guide features three independent responsive pods for efficient stride in the midfoot and a new sole unit with deeper grooves for better flexibility and responsiveness.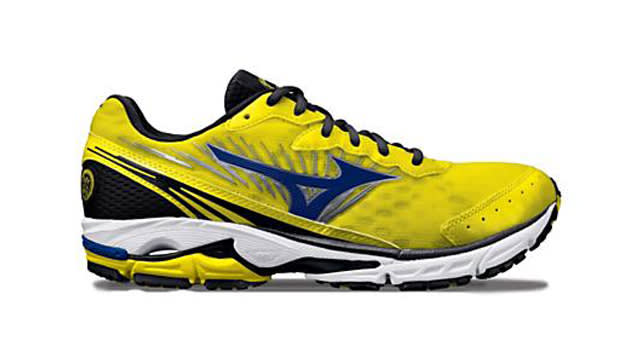 No. 1 - Mizuno Wave Rider 16
Best for: Runners looking to get started on the right foot.
This shoe is smooth from heel strike to toe off, breathable thanks to an all-over mesh, and just responsive enough thanks to the Wave plate technology.
RELATED: The 10 Most Breathable Running Shoes
RELATED: The 10 Best Men's Running Shoes for Beginners