Fuck what you heard over at 
RELATED: The Complete Sneaker Report Father's Day Gift Guide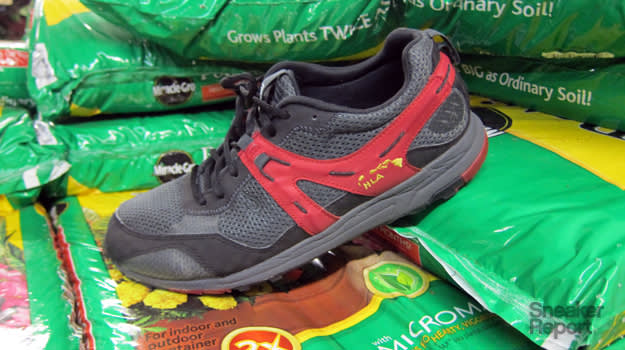 OluKai Kia'i Trainer II
Fit: 3/5
Cushioning: 4/5
Durability: 4/5
Would Your Non-Parent Friends Wear Them? Yes
These were the first I picked up, on the basis of looks alone. In that regard, they're pretty dope, with a low-key low-top hiking shoe steez going on. When I first put them on, I was also impressed with the cushioning. The arch is very pronounced, and cushioned, which should, in theory at least, provide a great fit. The arch might be too cushioned though; after a mile or so with the kid riding on my shoulders I started to get the tell-tale ache in my right arch. The fit overall was cozy without being too tight; there was, however, a little slippage which can start to get uncomfortable when you're moving up and down various inclines. Despite their outdoorsy looks, I imagine these wouldn't actually be the greatest cross-country shoes. They also developed an audible squish after a few minutes in a fountain. This is nothing new, but a little embarrassing once you go inside and have to spend time in the adult world.
 [OluKai]
Smaat Lolander
Fit: 2/5
Cushioning: 3/5
Durability: 4/5
Would Your Non-Parent Friends Wear Them? Yes. They might even ask you "Where'd you get those?"
Aesthetically, these grew on me quickly after spending a few days in the OluKais; they look like a pair of kicks you might see in a sneakerhead forum (emphasis on "might"). Functionally, they leave a little to be desired, although granted, I am a tough customer. For a shoe with a large looking toe well, the fit is remarkably pinchy elsewhere. And there's just too much give in the sole for the multi-faceted workout I gave it. If you've got strong arches and have nothing more to do than carry your own frame over, say, 26.2 miles, I could see these working well (emphasis on "see." What would I know about running 26 marathons?!). But with the cuts involved in chasing kids around a playground, not to mention the extra weight carrying them around, I need a firmer sole.
[Smaat]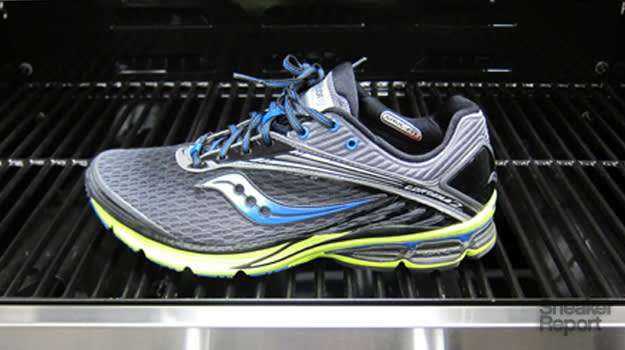 Saucony Cortana 2
Fit: 5/5
Cushioning: 4/5
Durability: 4/5
Would Your Non-Parent Friends Wear Them? The brave ones.
These scared me initially. Shit, they still look kinda crazy when I stare at them in profile. I'm not a big fan of tone bleeds on shoes, and the logo looks like something out of the '90s (the bad part of the '90s). Then there's the neon yellow outer sole. I don't run at night—I'm barely awake after the sun goes down—so I don't need to glow in the dark. But once I popped them on my feet, they were transformed into some of my favorite looking sneakers in some time. And the fit matches the look. They're certainly heavier than the OluKais and the Swaats, but they're also firmer, particularly in the sole, which is clearly something my flat feet need. They're narrower, or at least they feel and look that way (perhaps a product of the tone bleed). Overall, I love these shoes. They're my new Every Days.
[Saucony]
RELATED: The Complete Sneaker Report Father's Day Gift Guide