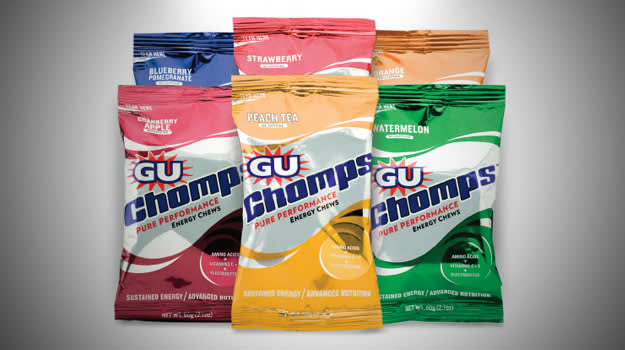 You can pack a bar with all the vitamins, nutrients, and electrolytes in the world. But if it doesn't taste good, what's the point? Whether you're an amateur athlete or a pro, nutrition is an important part of your training (or at least it should be). But let's admit it: those hardcore whey protein bars and shakes aren't always so pleasant on the taste buds. Fortunately, as the wide world of athletics has evolved over the years, so too have innovations in sports nutrition. In fact, a core group of nutrition brands have changed the way athletes refuel themselves by way of gels and chews designed to provide instant energy in a delicious package. Here are 5 Sports Nutrition Brands That Taste as Well as They Perform. 
RELATED: What To Eat Before, During, and After Your First Marathon
RELATED: The 10 Douchiest Sport Drinks of All Time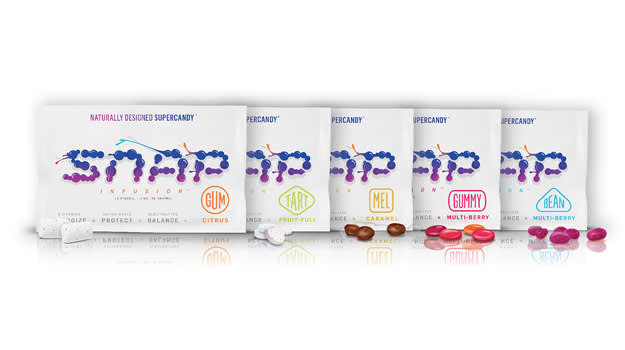 No. 5 - SNAP Infusion
Favorite Product: Supercandy
With SNAP Infusion's Supercandy, performance never tasted so good. Fairly new to the game, SNAP has quickly gained momentum with a line of tasty snack packs loaded with nutrients, antioxidants, and electrolytes to keep athletes fueled up and ready for anything. A single pack of SNAP contains more antioxidants than a cup of fresh berries, and is an excellent source of Vitamin C and E, as well as Thiamin(B1), Riboflavin (B2), Niacin (B3), Pantothenic Acid (B5), B6, and B12. The Supercandy is made from natural flavors, and comes in great-tasting options including (cara)Mel, Bean, Gummy, Tart, and even Gum. It is perfect for athletes on the go, and just what you need to get you through that final push towards the finish line. We're excited to see what else SNAP comes up with next.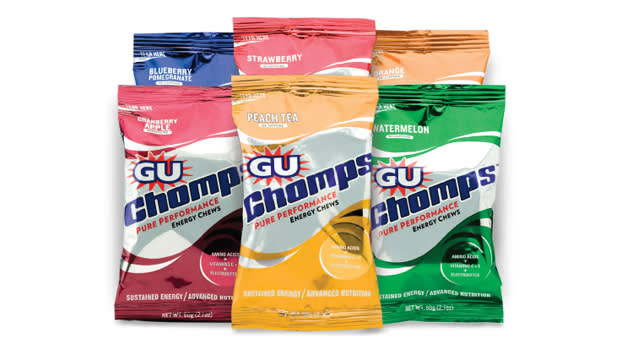 No. 4 - GU Energy
Favorite Product: Chomps Energy Chews
If you're serious athlete looking for some serious fuel, look no further than GU Energy. Whether you're training for a triathlon, or just need an extra boost on your daily bike ride, GU has the products you need to achieve optimal performance. Best of all, the brand has the taste aspect down as well. Jam-packed with carbohydrates, amino acids, antioxidants, and electrolytes, GU products come in a variety of mouth-watering flavors including Peach Tea, Blueberry Pomegranate, Mandarin Orange, and many more. For instant energy, go with one of the popular GU gels. For a bit more substance, grab a pack of our favorite Chomps energy chews. GU even offers a beefed up Roctane version of the gel for ultra endurance athletes.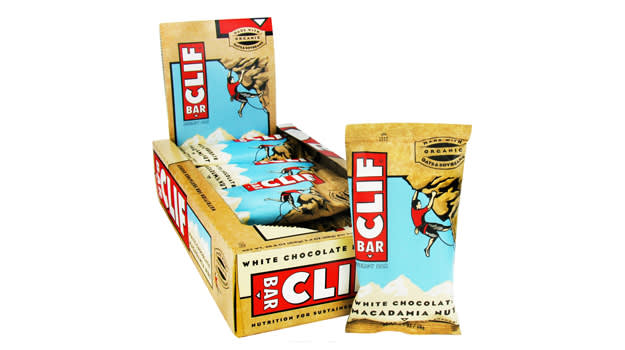 No. 3 - Clif Bar
Favorite Product: Bloks Energy Chews
The original Clif Bar may be a popular snack in the backcountry, but the brand is more than just granola. Designed to fuel athletes in the most delectable way possible, Clif Bar offers such products as a Builder's 20g protein bar to power your muscles, and a Clif Shot gel for a little extra kick when you need it the most. Now, the original Clif Bar, protein bar, and gel are all great, but what you really need to try are the Clif Shot Bloks chews. With a sweet flavor profile to match, the Bloks come in chewable, 33-calorie cubes so athletes can customize their caloric and electrolyte intake.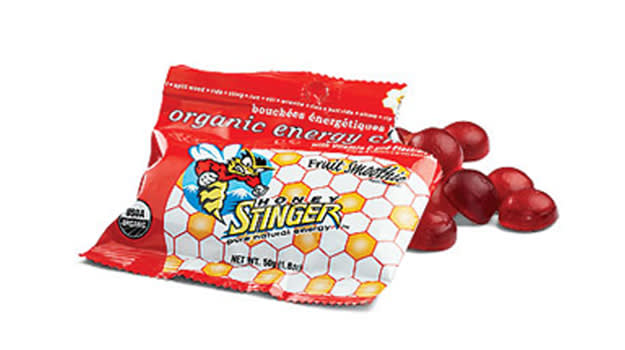 No. 2 - Honey Stinger
Favorite Product: Organic Energy Chews
There's only one drawback to Honey Stinger products: they're all so amazing, it's no easy task trying to choose one over the other. To start off, Honey Stinger makes a mean waffle. Yeah, that's right, a waffle. A favorite amongst both amateur and professional cyclists, the Honey Stinger Organic Waffle is the perfect snack on those long rides. For runners, Honey Stinger has one of best energy chews on the market. Designed for health-conscious athletes, the organic chews are gluten and dairy free, feature non-GMO ingredients, and have 0g trans fats. They're also a great source of Vitamin C and fiber. Honey Stinger also offers great-tasting protein bars packed with pure whey protein, 22 vitamins and minerals, as well as calcium and antioxidants. We'll go ahead and warn you now though—it's easy to get hooked on this stuff.
$
No. 1 - Gatorade
Favorite Product: Glacier Cherry Gatorade Frost Thirst Quencher
Athletes and Gatorade go hand-in-hand. Since its birth, Gatorade has been on the sidelines of sporting events around the globe more often than not. While we're all familiar with the standard Gatorade sports drink, more recently, the brand has introduced a new like of performance nutrition that gets both your taste buds and your mojo flowing. For instant energy on the go, just pop a Gatorade Prime Energy Chew, and for muscle recovery, a Gatorade Recovery Protein Shake packing 20 grams of muscle fuel will do. And with so many flavor options to choose from, there's a Gatorade product for just about everyone.
Gurvinder Singh Gandu is a New York City-based writer with west coast roots. A resident wear-tester for Sneaker Report, and contributor to Complex Media, follow him @GurvinderSG for the latest in performance footwear and gear.
RELATED: What To Eat Before, During, and After Your First Marathon
RELATED: The 10 Douchiest Sport Drinks of All Time