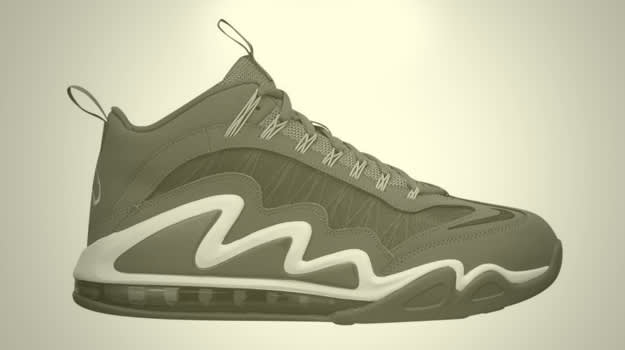 If you're hitting the gym this spring, consider an Air Max equipped sneaker to add some spring in your step and extra support for tired legs. From the long running Tailwind collection to today's Max Completes, these are The 10 Best Nike Air Max Training Sneakers Available Today.
RELATED: The Complete History of the Nike Free
RELATED: The 100 Best Running Shoes of All Time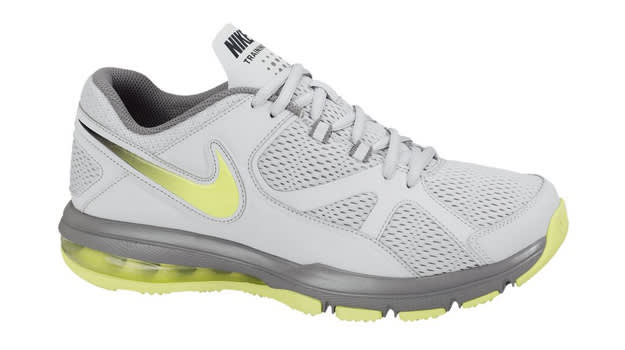 No. 10 - Nike Air Max Compete
Weight: 11.5 ounces
A full-length Phylon midsole and Max Air unit in the heel for maximum impact protection are just the beginning with the Air Max Compete. The shoe features a mesh upper with a midfoot leather overlay for breathability and lightweight support, and offers impressive versatility whether your training indoors or out.
$85
<!--nextpage-->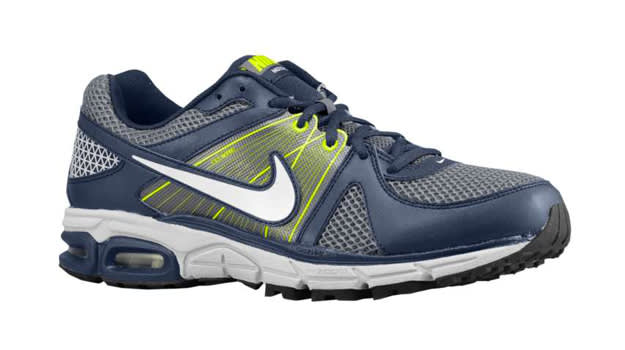 No. 9 - Nike Air Max Moto+ 9
Weight: 12.6 ounces
More seasoned runners are probably familiar with the combination of comfort and support the Air Max Moto+ 9 offers, but the shoe is equally as impressive in the gym. The shoe is the first ever in the Air Max Moto series to feature Flywire for enhanced midfoot support. An articulated, external heel counter provides a snug and secure fit, and the shoe's Nike+ capability allows you to track your performance in the gym and beyond.
<!--nextpage-->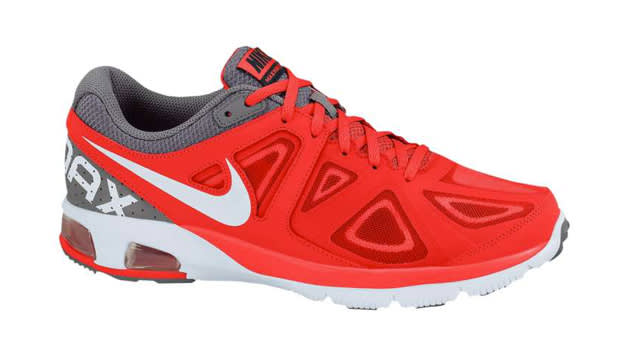 No. 8 - Nike Air Max Run Lite 4
Weight: 11.1 ounces
Like the Air Max Moto+ 9, the Run Lite 4 is a running sneaker. But its full-length Phylon midsole and Ramp Air-Sole unit make it a great option for multi-sport training. The shoe's deep flex grooves improve flexibility, and the waffle outsole provides reliable traction on various surfaces.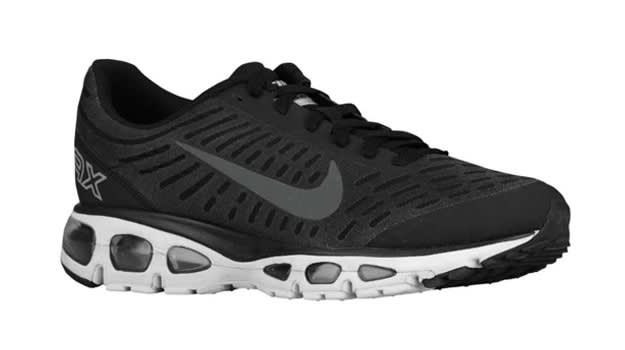 No. 7 - Nike Air Max TailWind+ 5
Weight: 13.1 ounces
The Air Max TailWind+ 5 is everything you need in a training shoe. It's comfortable, supportive, and durable enough to handle whatever intense training you have in mind. A Cushlon midsole provides responsive cushioning, while the full-length Air unit delivers stable impact resistance for a plush ride.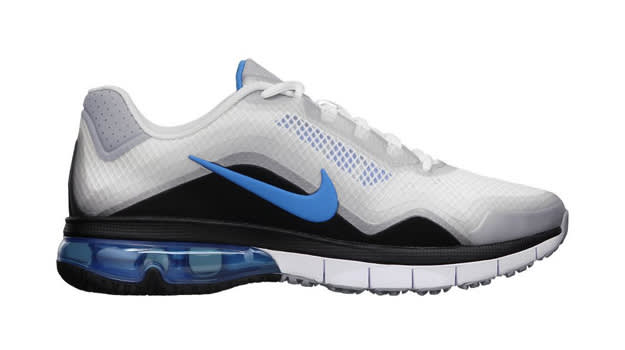 No. 5 - Nike Air Max TR 180
Weight: 13.8 ounces
The seamless Air Max TR 180 is designed to provide athletes with a comfortable, snug fit (to be worn with or without socks). A combination of ripstop fabric and mesh give the shoe some added strength, without compromising on durability. The TR 180's Dynamic Flywire and gilly lacing system give the shoe a custom fit. The shoe has a clean design that might even you some props in the gym.
$100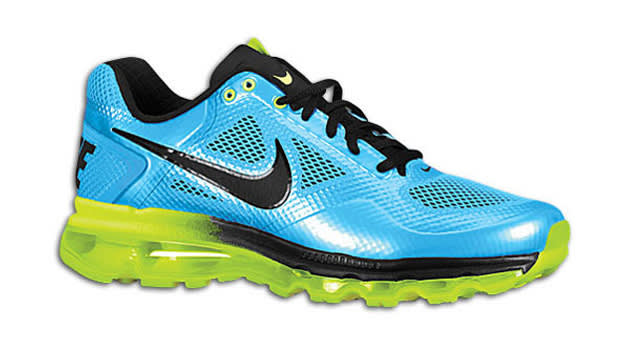 No. 5 - Nike Air Trainer 1.3 Max Breathe
Weight: 14.1 ounces
The name of the game for this Air Max model is breathability. The Air Trainer 1.3 Max Breathe features a leather and perforated composite upper with a breathable Hyperfuse construction for enhanced ventilation during intense gym sessions. The 360 Max Air unit, with its translucent rubber outsole, propers just the right amount of cushioning and traction on multiple surfaces.
No. 4 - Nike Air Max 360 Diamond Griffey
Weight: 16.8
The Air Max 360 Diamond has the style of a classic 90's Nike trainer, but with all the modern performance features the Swoosh has to offer. The mid-top sneaker features a 360 Air midsole for cushioning and support, making it a great shoe for the gym or the batting cage. The shoe's rubber outsole is designed to handle most surfaces types.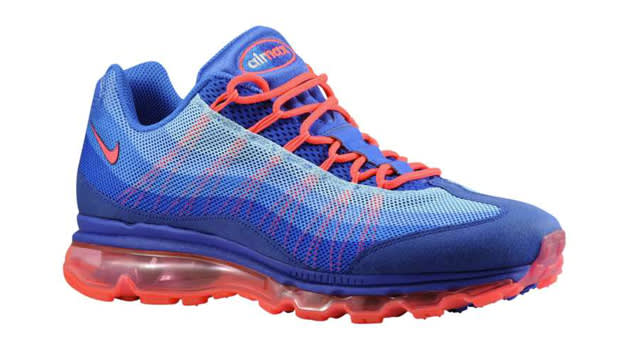 No. 3 - Nike Air Max 95 "Dynamic Flywire"
Weight: 14.2 ounces
The Air Max 95 has always been a great training sneaker. Then Nike gave it Dynamic Flywire. Talk about redefining an icon. Along with the full-length, articulated Max Air unit, the shoe a one-piece mesh upper for breathability, support, and a fluid design. Flex grooves in rubber outsole offer great multi-directional traction. And hell, Nike will even let you customize it. Choose from an array of color combos, and other personalized options. You can even customize the sockliner for maximum comfort.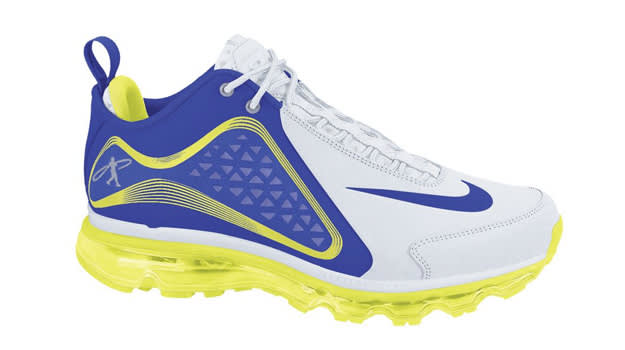 No. 2 - Nike Air Griffey Max 360
Weight: 15 ounces
Ken Griffey, Jr. may not be playing ball anymore, but he continues to be the inspiration behind some of the all-time best Nike cross training sneaker. The shoe's responsive midsole provides excellent impact protection, so you can go the distance like Jr. With the Air Griffey Max 360, you get all the expected Nike performance features, like a Phylon midsole, Air-Sole unit, and Hyperfuse construction. This will up your game in every sense of the word.
$170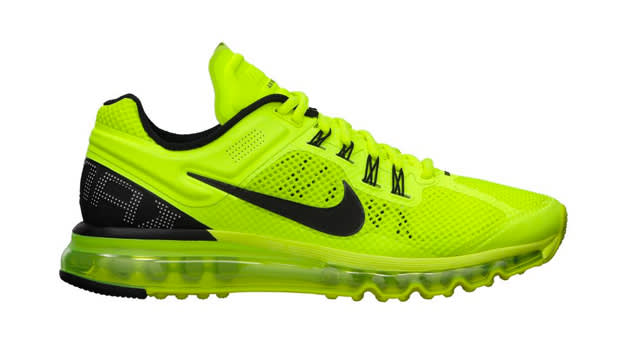 No. 1 - Nike Air Max+ 2013
Weight: 13.7 ounces
You wear a pair of Air Max+ 2013 (particularly in the Volt colorway) to the gym, you're going to get noticed. The latest edition to Nike's Air Max+ series is the perfect blend of form and function to help athletes get the most out of their training, and look good while doing it. For flexible cushioning, the Air Max+ 2013 has a redesigned air bag unit that puts more air underfoot and enhances flexibility. A Hyperfuse/Flywire combo gives the shoe lightweight structural support.
$180
Gurvinder Singh Gandu is a New York City-based contributing writer for Yahoo! Sports and Sneaker Report. A California-raised, performance gear and footwear expert, follow him @GurvinderSG to keep up with all things performance.
RELATED: The Complete History of the Nike Free
RELATED: The 100 Best Running Shoes of All Time