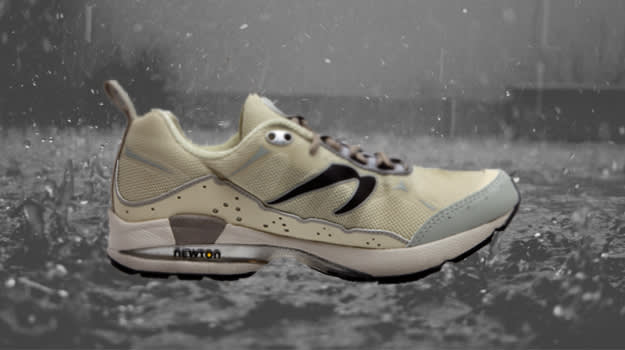 Springtime runners are usually an optimistic bunch, as the weather changes from discouraging to inspiring, greenery comes back, and the summer on the horizon is reason enough to get moving. The downside to the season is the constant downpour that keeps athletes training indoors or completely drenched. To face this cranky weather, you'll need running shoes that
RELATED: GAME CHANGER: How the Brooks Hugger GT Changed Cold Weather Running Forever
RELATED: The 100 Best Running Shoes of All Time
RELATED: The 10 Best Running Shoes of 2013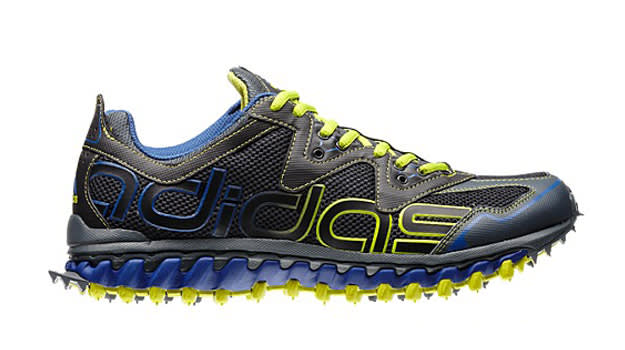 No. 10 – adidas Vigor Trail 2.0 Shoes
These shoes are intended for the trail, which can work to your benefit if you're looking to splash through any type of terrain to finish your run on the rainiest of days. If you are a heel striker, then these are the shoes for you. If you tend to rely more on mid or forefoot, then click to the next slide, as the heel crash pad offers an excellent response and a smooth ride.
$75
<!--nextpage-->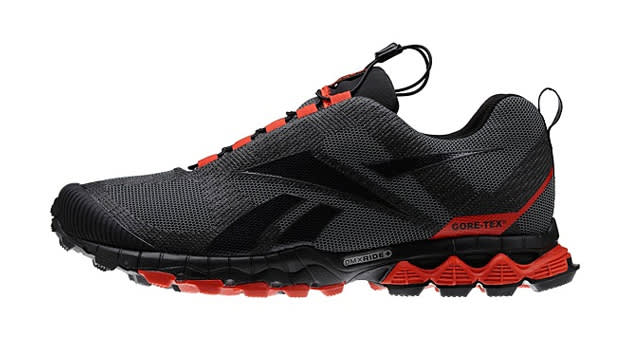 No. 9 – Reebok Premier ReeTrek III GTX
The DMXRide air transfer system allows feet to breathe while the Gore-Tex keeps moisture at bay. With an aggressive sole for slippery conditions, this Reebok is a solid bet.
<!--nextpage-->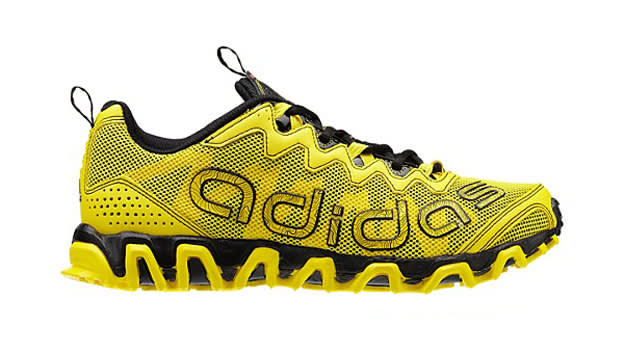 No. 8 – adidas Vigor 3 TR Shoes
The rugged Traxion outsole is great for the thickest of monsoons, with the ability to trudge over trail and road obstacles. The mix of synthetic leather and mesh isn't the best for wet conditions, but feet feel surprisingly dry after a 45 minute session in a downpour.
$80
<!--nextpage-->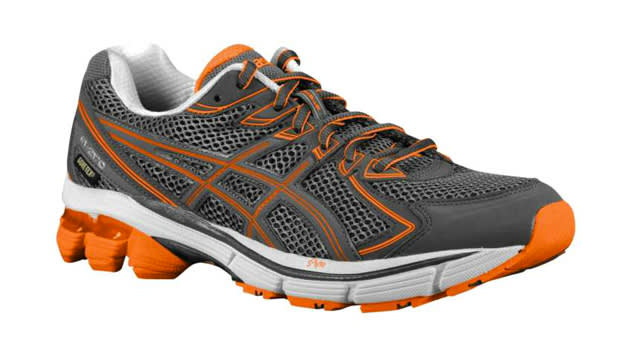 No. 7 – Asics G-2170 GTX
A great standard neutral shoe, the G-2170 is on the sturdier side with a GEL enhanced heel crash pad and a Solyte midsole. This shoe is a great pick for daily runs or frequent use.
<!--nextpage-->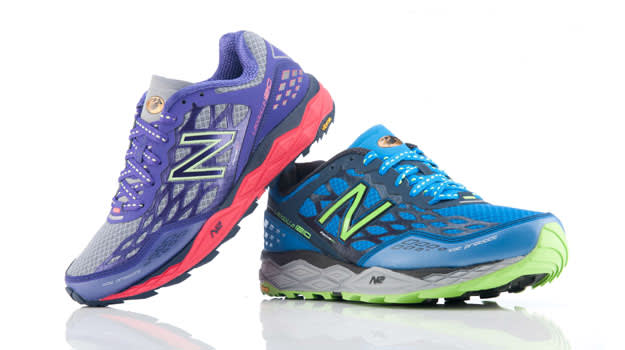 No. 6 – New Balance Leadville 1210
Where the Leadville lacks in waterproofing, it makes up for with multi-directional lugs and an overall sturdy makeup. The shoe originally made for a 100 mile run is sturdy enough to make you feel confident in the harshest weather.
<!--nextpage-->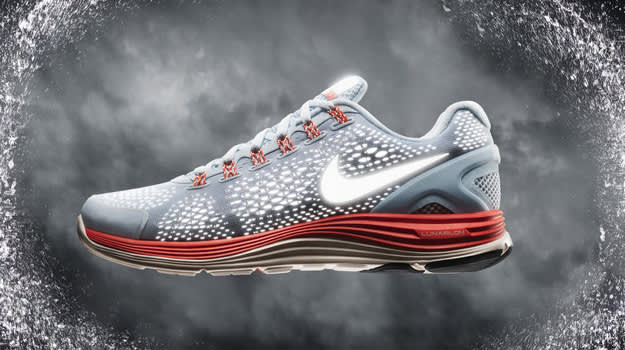 No. 5 – Nike LunarGlide+4 Shield
Offering the ideal blend of cushioning and support, many runners have sung their praises for the LunarGlide. Equipped with an inner reflective sleeve to offer higher visibility and to serve as a barrier against water, the fourth edition of the LG is ready to hit the road rain or shine.
$70
<!--nextpage-->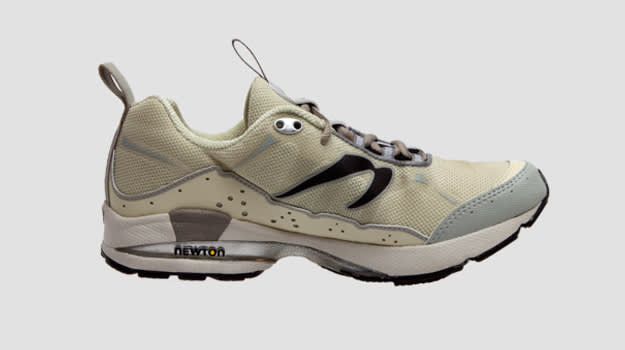 No. 4 – Newton Running Armed Services Guidance Trainer
Technically and aesthetically equipped for all-terrain running, the forefoot striker is here to deliver a completely new experience. Spring is a time for change, so if you haven't tried running in a pair of Newtons, turn a new leaf and try out
$149<!--nextpage-->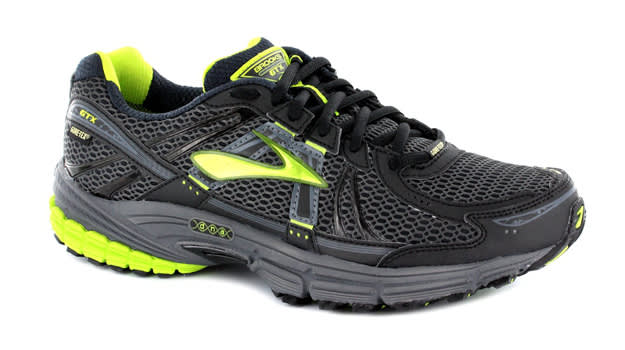 No. 3 – Brooks Adrenaline ASR GTX
This shoe is great, we've said so before. What really makes this shoe unique is the GTX barrier on such a comfortable, flexible shoe. These can be counted on for running through puddles or the muddies conditions, call them your hard core rainy day shoes. Brooks Running has come a long way since their first GT model in 1980.
$135 <!--nextpage-->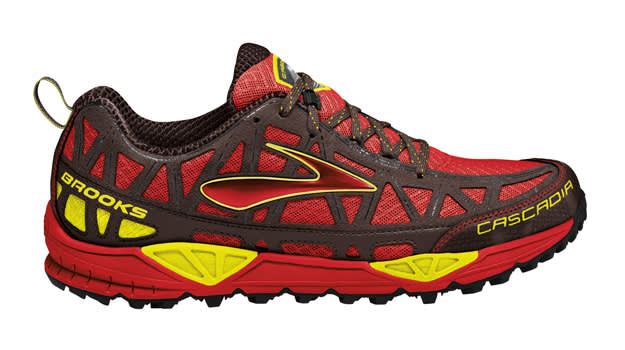 No. 2 – Brooks Running Cascadia 8
Perhaps one of the most popular all-around sneakers this season, the Cascadia 8 is continuing its reign as a unique hybrid running shoe, equipped to take on the trail, road for distances spanning the daily run to an ultramarathoner's best friend. With an aggressive outsole that can take on slippery surfaces and a smooth ride, the 8 is a perfect choice for spring training.
$120<!--nextpage-->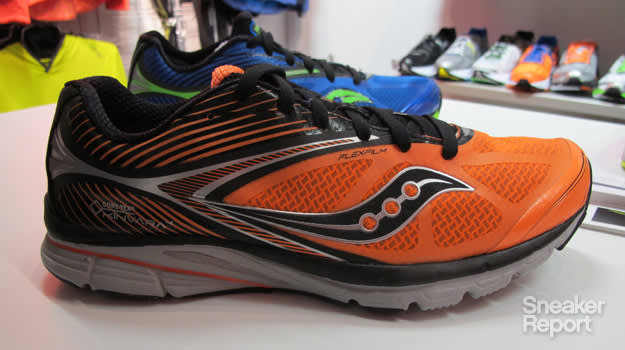 No. 1 –Saucony Kinvara 4 GTX
The Saucony Kinvara is a highly regarded shoe, so dress it up with some Gore-Tex for a breathable, water resistant run. With an upgraded PowerGrid heel insert and more contoured sockliner, the Kinvara keeps getting better.
Price TBA
RELATED: GAME CHANGER: How the Brooks Hugger GT Changed Cold Weather Running Forever
RELATED: The 100 Best Running Shoes of All Time
RELATED: The 10 Best Running Shoes of 2013