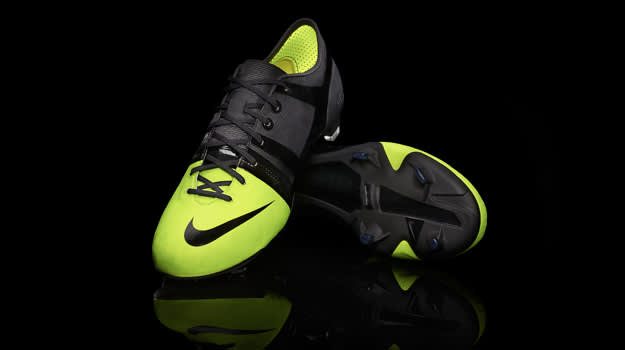 There is no feeling worse than finding the perfect pair of boots only to have them taken off the market for an updated version. With plenty of great releases over the past few decades, here is a small list of the cleats we would love to have another chance to get our hands on. Of course, not all of them have today's performance benefits to help make us better players, but there are some that might bring back nostalgic memories of the true glory days. These are 10 Old School Soccer Cleats We Want Back.
Bryan Byrne is the founder of 
RELATED: What the 25 Best Soccer Players Wear and Why
RELATED: The 25 Best Soccer Cleats of All Time
<iframe width="200" height="30" frameborder="0" scrolling="no" src="//platform.twitter.com/widgets/follow_button.html?screen_name=SneakerReport&amp;showcount=false&amp;show_count=false"></iframe><!--nextpage-->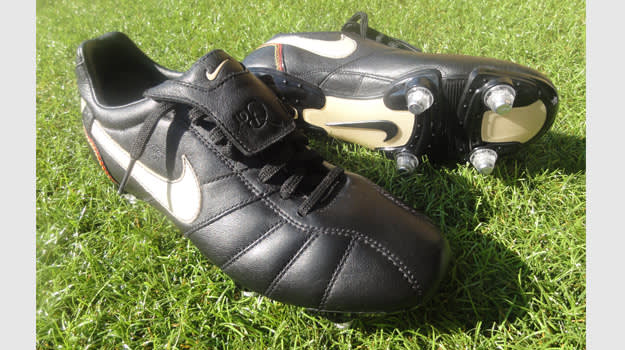 No. 10 - Nike Tiempo Ronaldhino 10R
Year Released: 2006
This is a pretty unique boot simply because it was the first truly personalized boots we saw released on the market, the year was 2006 and the player was Ronaldinho. The Brazilian playmaker played an instrumental role in the development of the boot, crafting them to his liking and style of play. From the fold over tongue that creates a larger striking zone to the soft K-leather upper, everything was specifically molded to compliment Ronaldinho's style. Most players you talk to about this boot drool at the performance it provided. Still available if you do some research.
<!--nextpage-->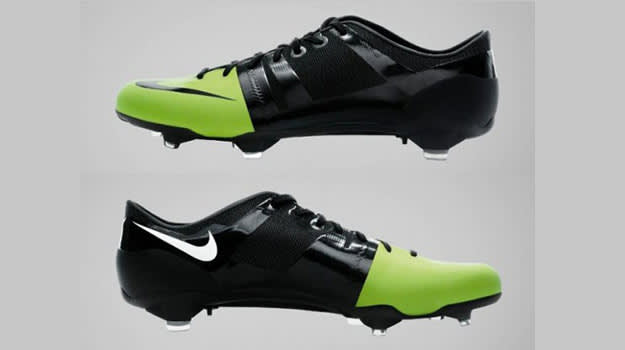 No. 9 - Nike GS
Year Released: 2012
The real reason this sits on the list is because of the hype the cleat created and how quickly the 2012 pairs sold out. If anything, this was a test run for Nike to gauge interest in a limited edition boot – and it paid dividends. The boot itself was designed and created using renewable and energy efficient materials. The "Black / Lime" Green colorway was extremely bold and the upper has an unmistakable texture. A very unique aspect of the boot is Nike's use of a solvent-free Kanga-Lite synthetic upper, which provides zonal reinforcement for exceptional touch and control on the ball. They weighed in at a super-lightweight 5.6 oz. This is less about the performance of the boot and more about the interest it created.
<!--nextpage-->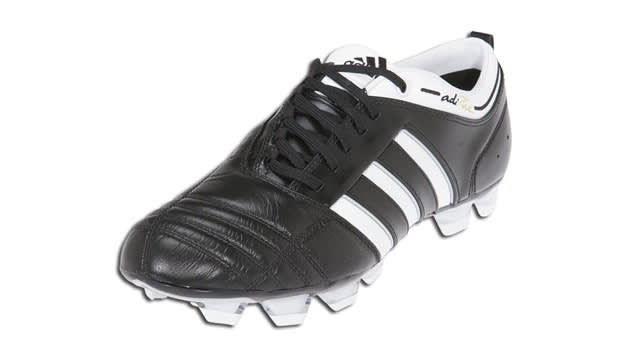 No. 8 - adidas adiPure II
Year Released: 2008
This one sits as one of our preferred releases of previous years, it feels like it was one of the last real classics we've seen hit the market. Since their release, all boots have drifted toward lightweight and less real leather. Built as a modernized option for Copa Mundial fans, it was handcrafted with the best materials without losing out to any of the current day technological advances. You have to love the soft Kangaroo leather upper that provided an incredible glove like fit. Plus the visual design was a perfect mix of modern and old school.
<!--nextpage-->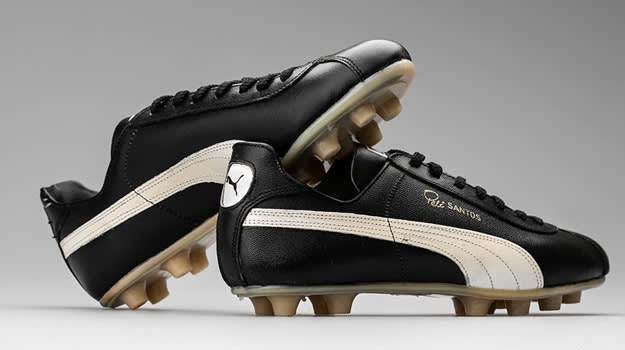 No. 7 - Puma King Pele Santos
Year Released: 1968
When you have a boot worn by the best player in the world, it automatically holds a name for itself. This was what Pele had on his feet when he won his 3rd World Cup with Brazil in 1970. The King range only made its playing debut in 1968, so this was a relatively new boot. Yet the iconic look and responsive leather featured through the boot create an air of nostalgia and we can imagine there is a team of players who would love to get their hands on a pair to challenge a team of adidas Copa Mundial wearers. Not quite a boot that tops the list in terms of performance, but a definite "I want a pair" selection.
<!--nextpage-->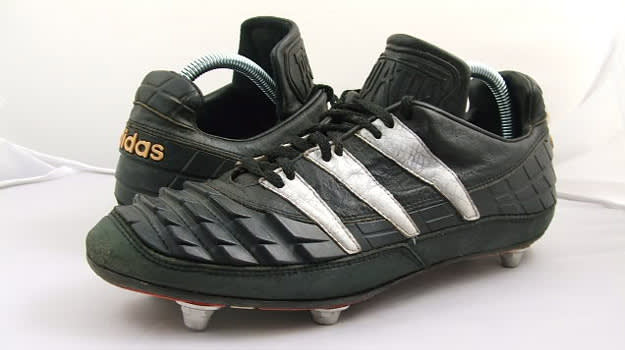 No. 6 - Adidas Predator 1994
Year Released: 1994
The very first Predator boot to be released definitely deserves a spot on this list. Why? Simply because there are not many people out there who would have had an opportunity to test them, yet now they would absolutely do anything to have the chance. On release, a lot of players were baffled by the concept of the design, yet they paved the way to one of the most iconic ranges ever produced. It was the rubberized zone covering the forefoot that created all the debate, with its intent to enable players to put unprecedented swerve onto the ball. Did it work? Yes, there was a definite level of swerve provided, but the released boot still needed a lot of development. These are every boot collectors dream pair – I'd personally just like 10 minutes in them just to strike a few free-kicks!
<!--nextpage-->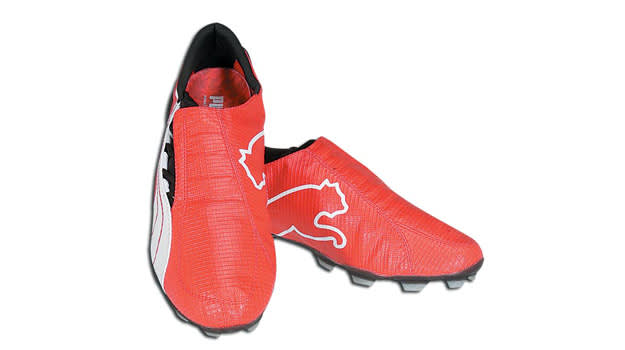 No. 5 - Puma V1.06
Year Released: 2009
Well after Puma released the V1.08, or updated version of this boot, players were fighting to get their hands on the last remaining pairs of the V1.06. Ask anyone who has ever owned a pair of the 6.8oz boots and they will tell you that these cleats are proved super comfortable and ahead of their time in terms of lightweight feel on the ball. We have seen several other releases from Puma in the series to date, but a lot of players look back at the V1.06 as still the best to date, questioning why Puma don't move back toward the skintight design.
<!--nextpage-->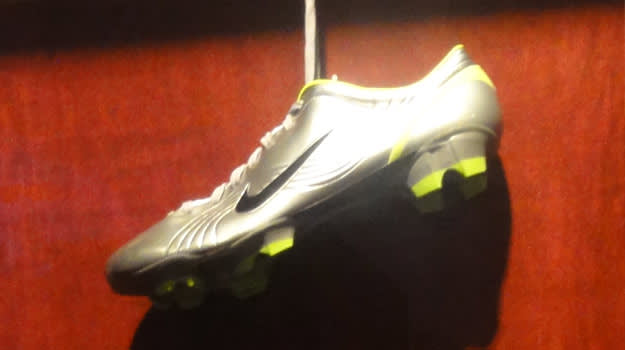 No. 4 - Nike Mercurial Vapor
Year Released: 2002
Released in 2002, this was the first Mercurial to hold the "Vapor" name, this boot is widely regarded as one of the most innovative released on the market. Nike studied player movements while accelerating and ended up producing the first asymmetric soleplate, utilizing a contoured last to distribute pressure more evenly through the foot. The upper was made of a thin synthetic and offered a very natural touch on the ball. For some reason, this is the Vapor that seems to have disappeared altogether from the market, not surprising considering their value!
<!--nextpage-->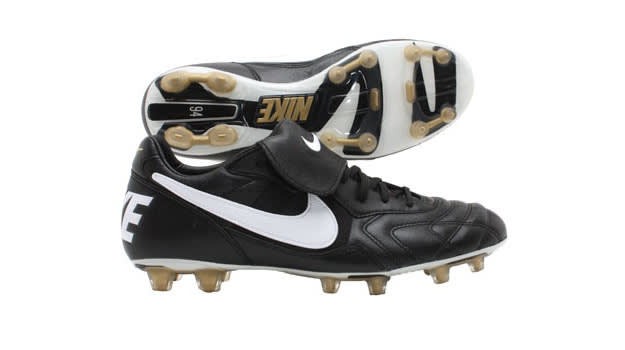 No. 3 - Nike Tiempo Premier (or '94)
Year Released: 1994
Released for the 1994 World Cup held in the US, this is a boot that holds a lot tradition. The upper was a soft but super durable black K-leather, like the real kind of leather that so many players thrive off wearing. And the fold over tongue provided a very iconic and polished look. In the '94 World Cup Final, Romario who led Brazil and Italy's Paolo Maldini both sported the Nike Tiempo Premier. Because of its popularity, we were actually treated to a rerelease of the Tiempo Premier in 2009 and guess what happened; the Tiempo '94 sold out extremely quickly! People still crave this boot and I am sure if there is another chance to pick up a pair, it will disappear before you know it.
<!--nextpage-->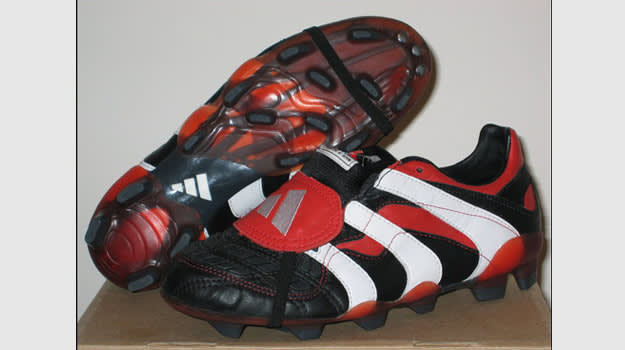 No. 2 - adidas Predator Accelerator
Year Released: 1998
Anytime the question "which Predator was your favorite" is asked, the overwhelming response is the Accelerator. There are many releases in the range that have provided top level performance, but for some reason this is the boot that checked the right boxes for the majority of players. The Accelerator was the boot released by adidas for the 1998 World Cup in France. At the time, Zinedine Zidane and David Beckham were the lead players showcasing the boot. The Predator Zone was composed of specifically positioned rubber panels through the forefoot that allowed for added power behind shots and it seems like its addition really did work effectively for players.
<!--nextpage-->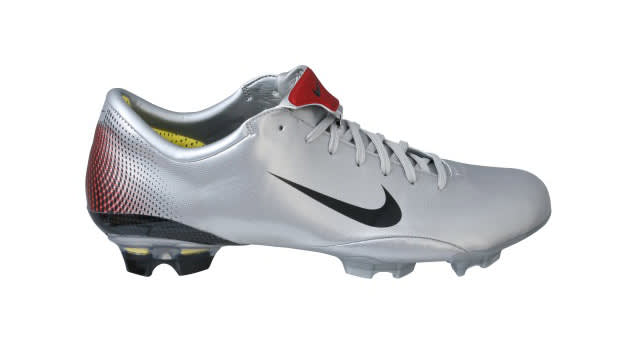 No. 1 - Nike Vapor III
Year Released: 2006
Widely regarded as one of the best performing boots ever released, I'm constantly emailed by fans who want to know where they can get their hands on a pair. This was a boot designed with one thing in mind – speed. The Nike design team worked to strip away all unnecessary materials to produce a boot tuned for faster players, while still providing comfort. Released in 2006, the authentic versions were handcrafted in Italy and they weighted 200 grams. In my opinion, it was the lightweight synthetic microfiber upper that people loved these most for. It adjusted to the shape of your foot while still providing lightweight protection, control and touch on the ball. You might still be able to find a beaten up pair somewhere on the market, but don't bank on picking up a brand new pair.
RELATED: What the 25 Best Soccer Players Wear and Why
RELATED: The 25 Best Soccer Cleats of All Time