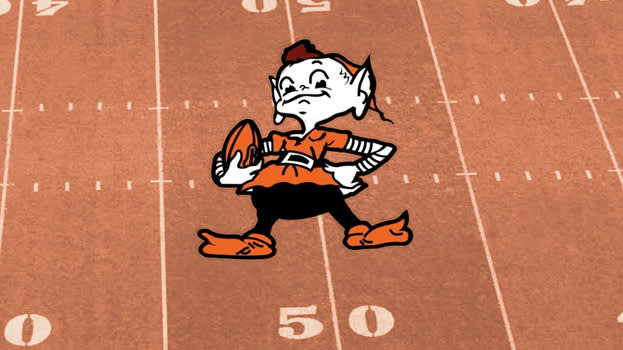 At Sneaker Report, we love NFL logos, from the retro icon employed by the Buffalo Bills to the sleek modern feline that represents the Carolina Panthers. We've noticed, however, that sometimes these logos are hard to love. We've combed through NFL logos past and present to find the twenty-five that offended us most. While some only offended our sensibilities and others were outright racist, all of them are terrible in their own special way. If you are still dealing with the pain of your team's early season losing streak, at least take solace in the fact that they don't have one of these logos representing your boys. Here are the 25 Worst NFL Logos of All Time.
RELATED: REPORT CARD: Grading the Oregon Duck's Week 2 Uniform
RELATED: Under Armour Presents the UA Cam Highlight Cleat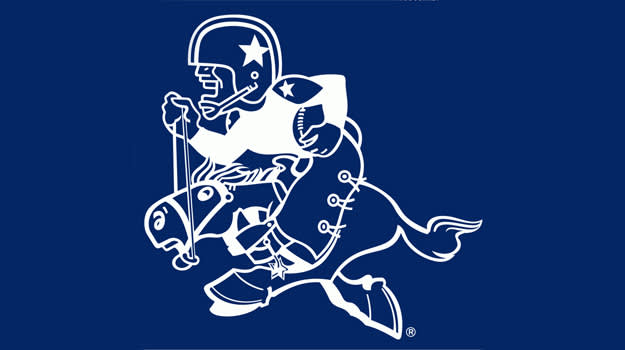 No. 25 - Dallas Cowboys
Years Active: 1960-1970 Alternate
One of the trends you'll find on this list is cartoonish logos of football players riding horses. Apparently, this was a logo fad in the 1960s. And just like many fads from the 1960s, it is something that we would rather forget.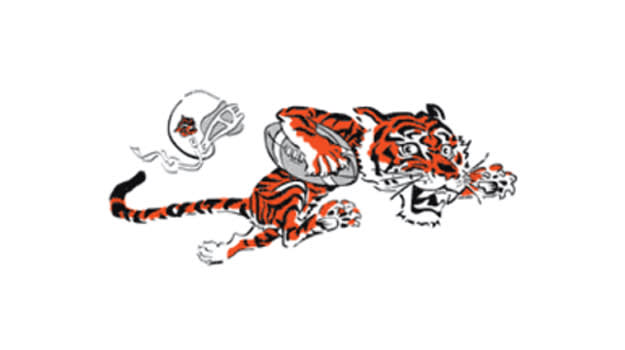 <strong></strong>
No. 24 - Cincinnati Bengals
Years Active: 1969-1971
While the Cheetos company may owe the Bengals a significant debt, the Bengals owe the rest of us for simply creating this logo. Personally, we love that this Bengal is running so fast that his helmet fell off and that his football, for some reason, is in black and white. It's the small details that make a logo especially awful.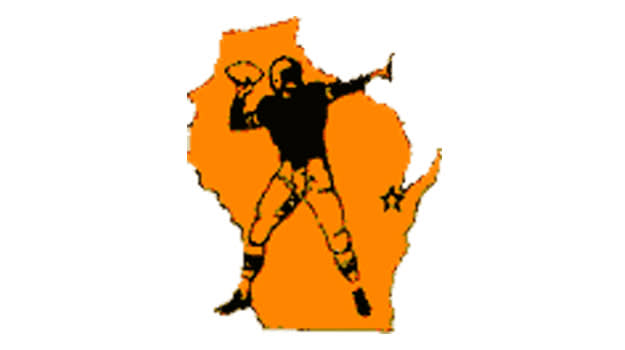 No. 23 - Packers
Year Active: 1961 Alternate
Showing the team's state in a logo is never attractive, particularly when it is Wisconsin. We are pretty sure that the desired response to this logo was "Oh, that's where Green Bay is? I always wondered about that."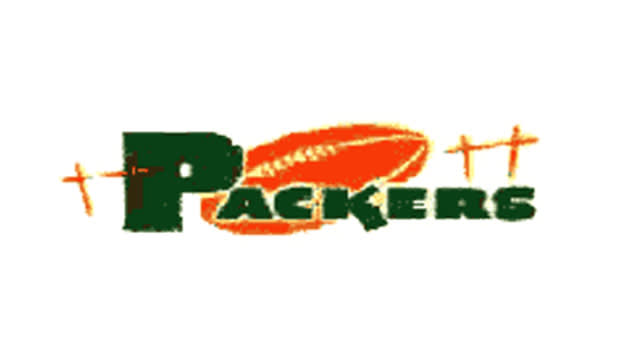 No. 22 - Green Bay Packers
Year Active: 1950s
But that was not the worst Packers logo of all time, folks. No, that honor goes to this poorly rendered atrocity that looks like it was cooked up in Microsoft Paint. Also, are those Stars? Fencing? Crosses? The world may never know.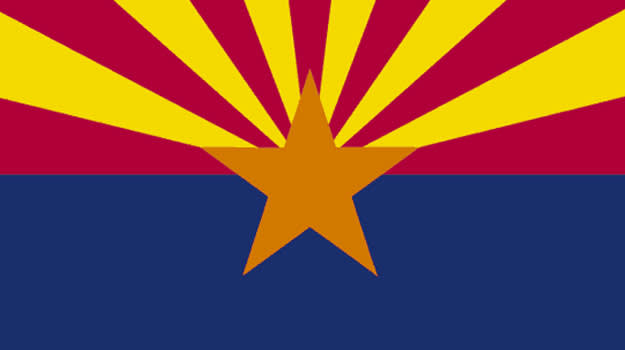 <strong style="font-size: large;"></strong>
No. 21 - Arizona Cardinals
Years Active: 1988 Alternate
Yes. We checked. That is just the Arizona Flag. Yes. It was used as the Arizona Cardinals alternate logo.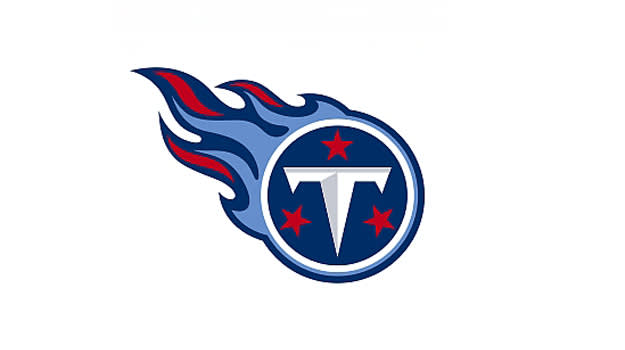 No. 20 - Tennessee Titans
Years Active: 1999-Present
Greg Easterbrook, writer of ESPN's Tuesday Morning Quarterback Column, lovingly refers to the Titans as the "Flaming Thumbtacks". A quick look at the logo will help you understand why. We have no idea how this is still the Titans' logo. Maybe the owner's cousin designed it or something.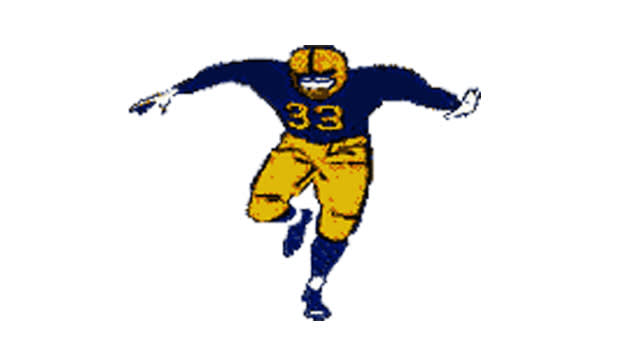 No. 19 - New York Titans
Years Active: 1960-1962 Alternate
A more appropriate name for this team might have been the "New York Football Players" or perhaps "The New York Awful Logos".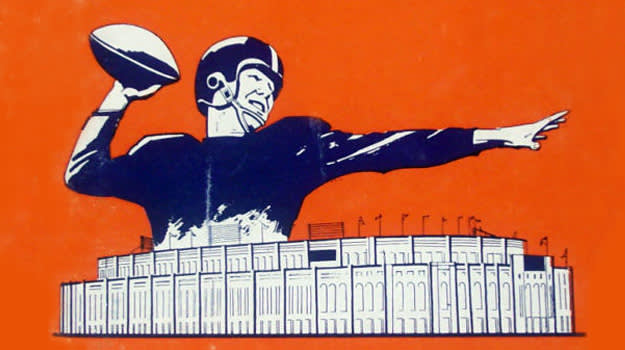 No. 18 - New York Giants
Years Active: 1956
Unlike the Titans logo, there is a sense of scale here. That's about all you can say for it. From this point forward, a rule of thumb among logo designers was "never include the stadium in the logo."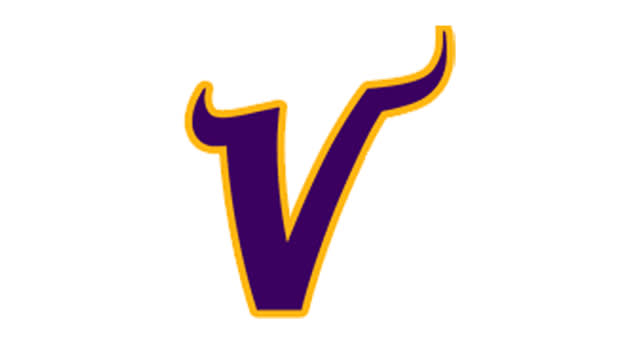 No. 17 - Minnesota Vikings
Years Active: 1998-Present Alternate
We were going to refer to the Vikings as the "Mustached V's" from this point forward, but Sneaker Report's Standards and Practices said it was too dirty.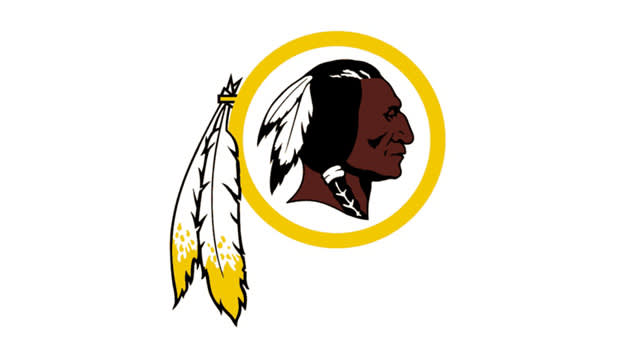 <strong style="font-size: large;"></strong>
No. 16 - Washington Redskins
Years Active: 1972-Present
How have they not changed this logo yet? How have they not changed the name of this team yet? A racist team name would be unacceptable if targeted towards any other ethnicity. Why haven't they changed this?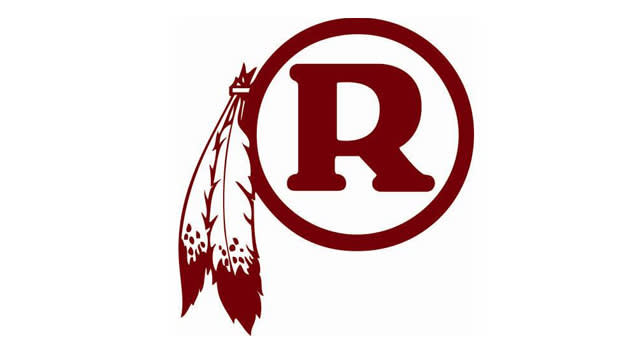 No. 15 - Washington Redskins
Years Active: 1970
Oh, they did try to change it … by putting feathers on the "Registered Trademark" symbol. Nice try Washington.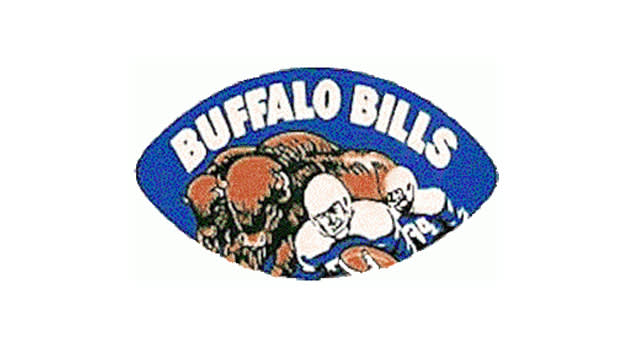 <strong style="font-size: large;"></strong>
No. 14 - Buffalo Bills
Years Active: 1960
This is just one of a series of awful logos that the Bills attempted in the 50s and 60s around the concept that players were stampeding alongside the buffalo. Though this is a romantic notion, it is also an awful idea for a logo.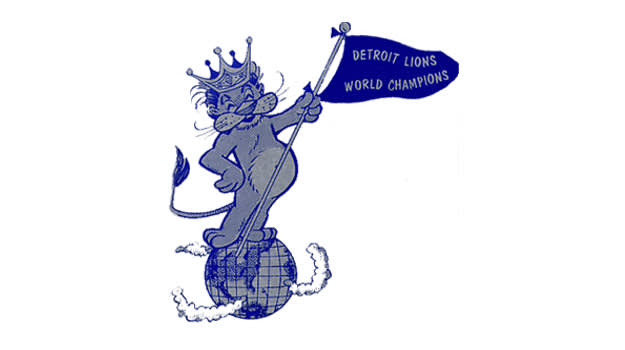 <strong></strong>
No. 13 - Detroit Lions
Years Active: 1953 World Champion Logo
It is a shame that that tradition of making an effete, cartoonish logo in honor of winning the world championship has been left behind. Seriously, this would look better in a cartoon reimagining of The Wizard of Oz than it would on the gridiron.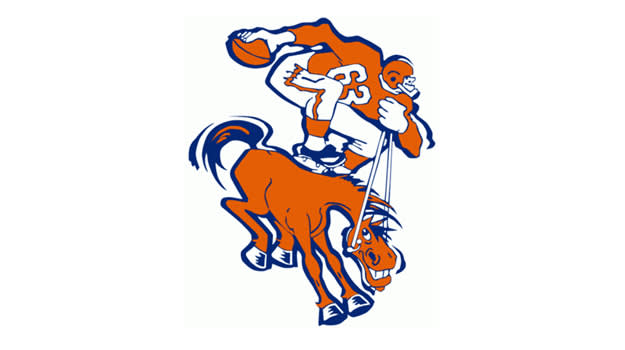 No. 12 - Denver Broncos
Years Active: 1962
We promised you that there would be more football players on horseback on this list, and at Sneaker Report, we always keep our promises. What could it have been about the 1960s that precipitated the creation of such ridiculous logos … we have no idea.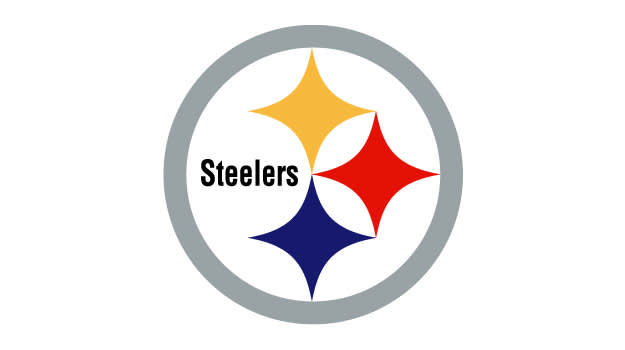 No. 11 - Pittsburgh Steelers
Years Active:1969-Present
That's right folks: the fighting hypocycloids. Not only do these fancy diamonds have a weird name, they also have a stupid meaning. You see there are three diamonds because, "Steel lightens your work, brightens your leisure and widens your world." Awful.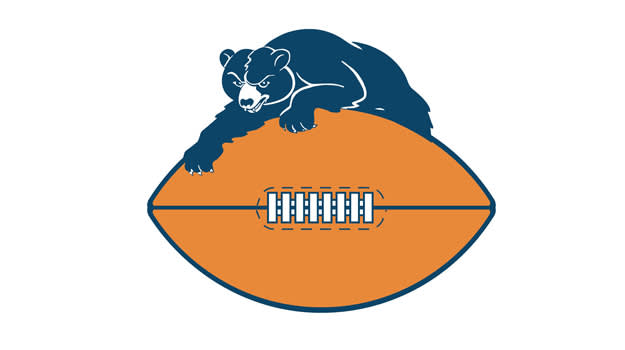 No. 10 - Chicago Bears
Years Active: 1954-1961
Either that is a very small bear or a very large football.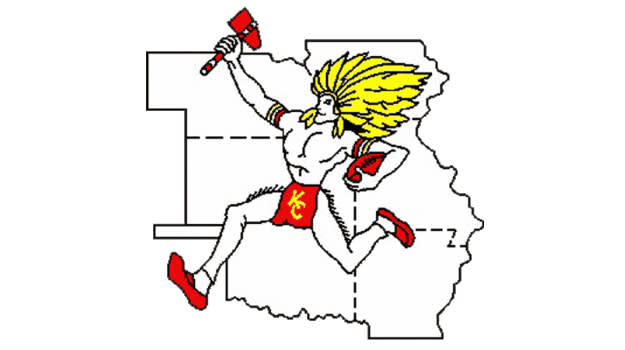 <strong></strong>
No. 9 - Kansas City Chiefs
Years Active: 1963-1971
This logo not only breaks two of the cardinal rules of logo creation established earlier (no state maps and no racial stereotypes), but you don't even know where Kansas City is by looking at it. There are six states in this logo. Six states.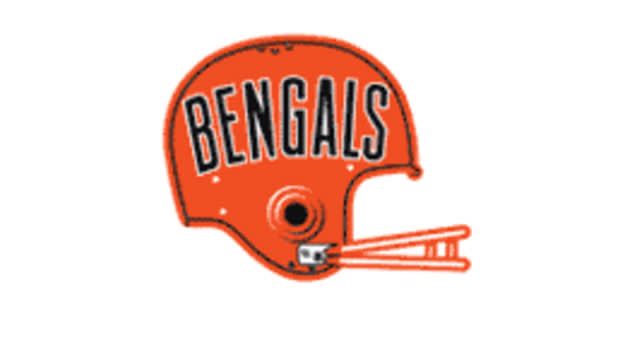 No. 8 - Cincinnati Bengals
Years Active: 1970
Using in a helmet in a logo that is meant to go on a helmet is a mind-blowing idea. It's like those Russian Nesting Dolls, with the woman inside of a woman inside of a woman. Not only does it blow our mind and force us to consider the existential quandaries that we repress in our lives, but it also looks terrible.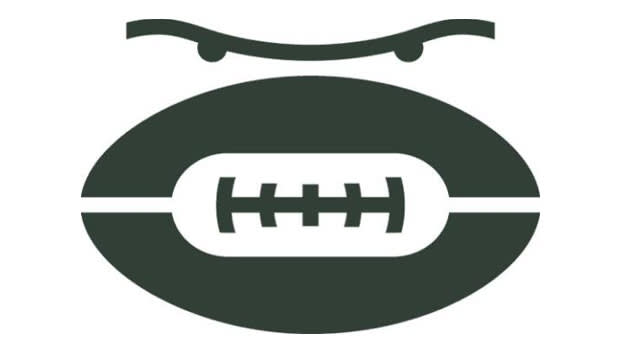 No. 7 - New York Jets
Years Active: 2002 Alternate
Who thought it was a good idea to mix the Mr. Yuk logo with a football? Probably the same person who thought signing Tim Tebow would add a meaningful dimension to the Jets' offense.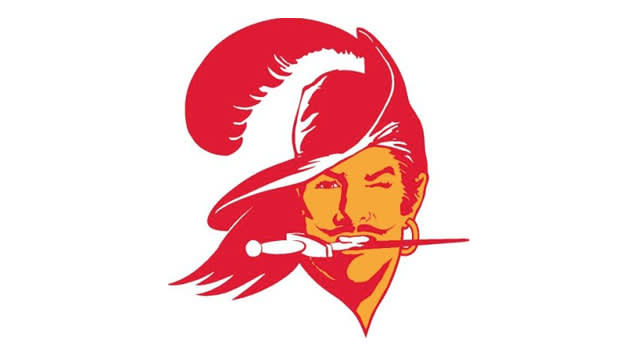 No. 6 - Tampa Bay Buccaneers
Years Active: 1976-1996
"Rakish Dandy" is not exactly the phrase you want associated with your team. That didn't stop the Buccaneers from using this plumed, winking pirate as their logo for almost twenty years.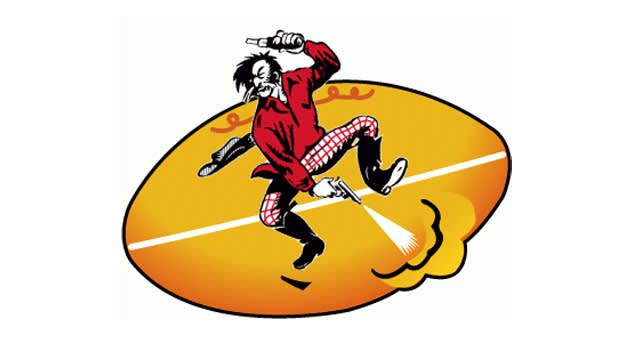 No. 5 - San Francisco 49ers
Years Active: 1949 Alternative
The San Francisco Deranged Uncles? The San Francisco Drunken Step Dads? The San Francisco NRA Conventioneers & Domestic Terrorists? Also, is the football behind him from an eight year-olds coloring book? The only reason this logo isn't higher on the list is that part of us secretly loves it.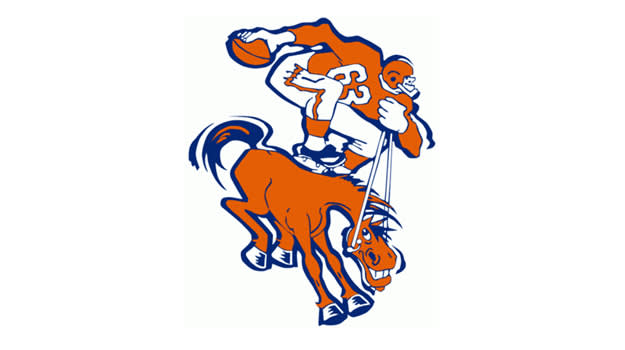 No. 4 - Denver Broncos
Years Active: 1960-1961
While, as stated earlier, any instance of a football player on horseback is problematic, the arrogance of this toothpick chewing rider is just too much. Are those assless chaps? The world may never know.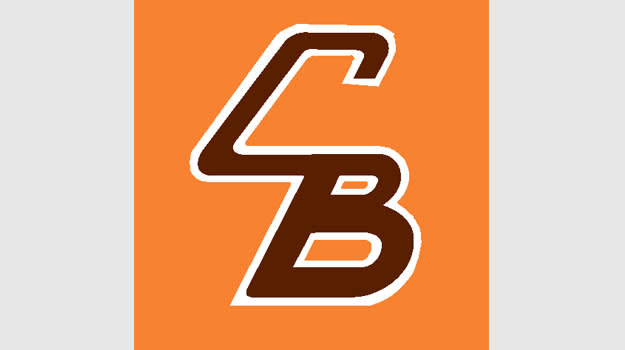 No. 3 - Cleveland Browns
Years Active: 1965 – Temporary Logo
No wonder this was a temporary logo. This atrocity never actually saw the field during a game, and frankly, we understand why.
No. 2 - Cleveland Browns
Years Active: 1959-1969
This Cleveland Browns logo is supposed to be a "brownie" which is like an elf of sorts. The logo doesn't exactly strike fear into your heart, unless it is the fear this pixie might make you some shoes or lead you to a pot of gold. He is wearing a jerkin for god's sake.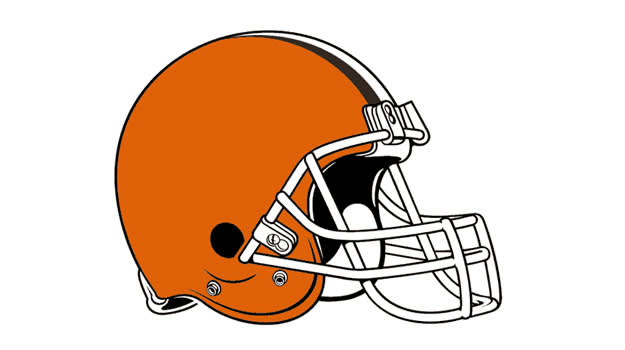 No. 1 - Cleveland Browns
Years Active: 1986-Present
At least the Bengals helmet logo had something written on it. It is a pretty amazing feat that woebegone Cleveland was able to secure the bottom three logos of all time. Only the kind of team with the cojones to use a plain colored helmet as their logo is capable of sinking to such infamous depths. Congratulations, Cleveland! Just one more moment in your illustrious sports history.