Kudos to the brain trust that dreamt up the Marvel Cinematic Universe. Mirroring the path that Stan Lee and company laid in the early 1960s with the Fantastic Four, each Marvel film starting with The Incredible Hulk in 2008 can be viewed as a standalone entity—but if you take a step back, they each form pieces to a complex puzzle. The MCU is Star Wars on HGH, and its strategy has set the tone for other studios to do the same, as with Fox's X-Men series and DC Comics' film and TV universes. In grand but not untrue terms, the MCU has forever changed the way studios make movies.
However, instead of just chasing dollars, Marvel has been harnessing their power to make films that are lucrative and compelling; films that actually live up to the classic comics that inspired them. We're decades removed from some truly terrible attempts at Captain America. More recently, with the help of advancements in technology, the MCU has made the Incredible Hulk look like the larger-than-life, skyscraper-destroying beast; they've had Iron Man cruising through the air blasting Black Sabbath; and they've made a Doctor Strange movie that makes you feel like you've eaten a bag of 'shrooms. Since 2008, we've been treated to 14 films that feel different while still belonging together. And they're only setting up the Universe (and us) for more in the future.
With those 14 films in our rear view, it's high time we started arguing to see how these titanic movies stack up against each other. Consider it a civil war, and after the smoke cleared, this is what was left. Here's a ranking of the best (and the worst) of the universe Marvel Studios built.
---
15. Avengers: Age of Ultron (2015)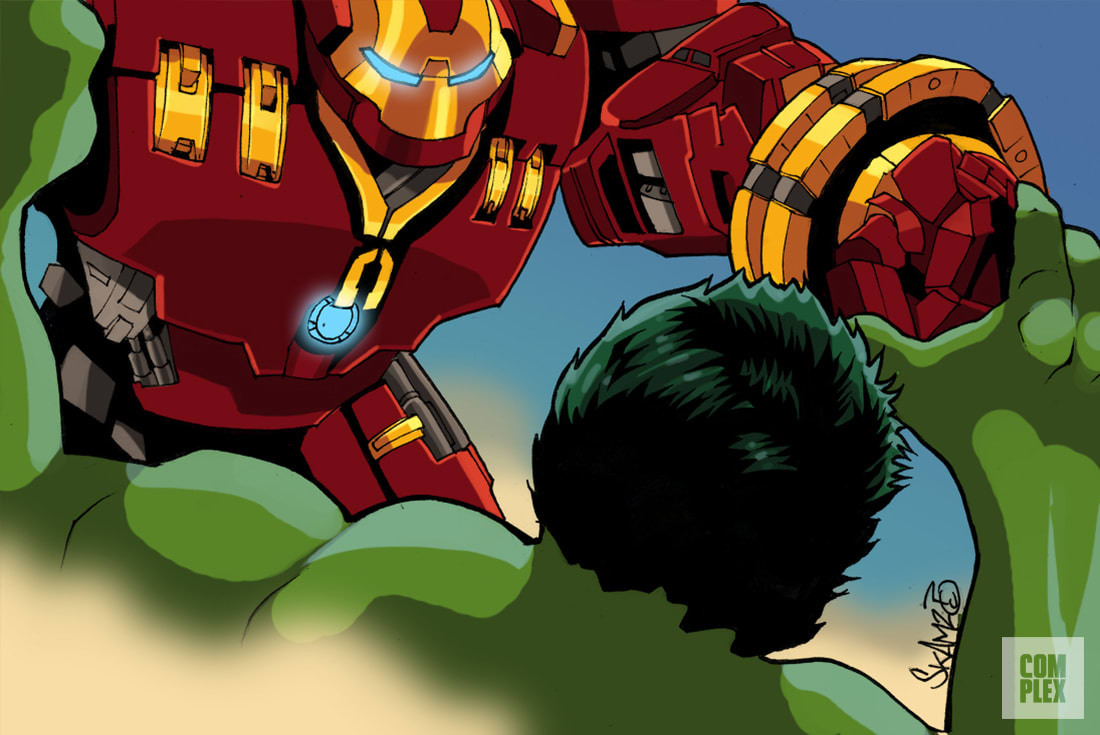 Director: Joss Whedon
Starring: Robert Downey Jr., Chris Evans, Chris Hemsworth, Scarlett Johansson, Mark Ruffalo, Jeremy Renner, Elizabeth Olsen, Aaron Taylor-Johnson, James Spader
Age of Ultron found itself in the difficult position of being both a follow-up to an extremely successful, well-executed movie (The Avengers) and a transitional bridge, a two-plus hours film primarily meant to connect one phase of the Marvel Cinematic Universe to the next. If those two things sound like they're in conflict with each other, and that trying to do both at the same time would result in a pretty bad movie, you're right! Ultron is the MCU at its worst: bloated, borderline incoherent, and pointless. 
Age of Ultron centers around a battle with Ultron, an all-powerful robot villain created by Tony Stark himself. There's some interesting commentary on the hubris of superheroes here, but it's mostly wasted on a movie that's never able to convince its audience that it's worth watching. Case in point: The movie hinges on the climactic destruction of Sokovia, a made-up European city. It's nice that director Joss Whedon responded to the criticism of the collateral damage done in The Avengers, but the fictional city (and the blatantly placed scenes of civilians evacuating) only hinder the audience's ability to buy into Ultron's stakes. And without intense, immediately obvious stakes, Marvel movies often devolve into wayward, too-long action set pieces. Whedon was more or less pushed into hiding by the negative reception of Ultron, and while I don't condone cyber bullying, I can't blame anyone for hating this movie. —Andrew Gruttadaro
---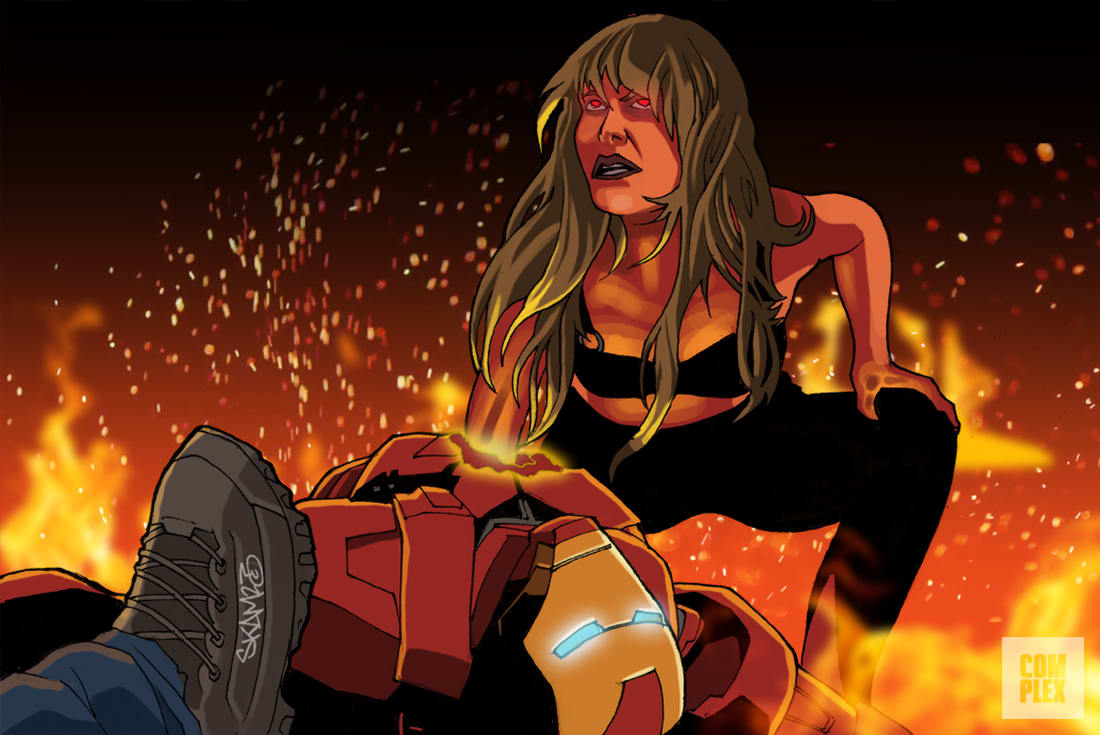 Director: Shane Black
Starring: Robert Downey Jr., Guy Pearce, Gwyneth Paltrow, Don Cheadle
Canon-stickler comic book nerds will tell you Iron Man 3 is trash, and I get why. The Iron Man suit might get the least screen time out of any other appearance; one of Tony Stark's most seminal villains is reduced to a punch-line of a fakeout twist; and director Shane Black's distinct tone is admittedly awkward in the context of the MCU. There are righteous frustrations to be had with IM3—but even Marvel's lesser installments are still pretty damn enjoyable. You have to respect Black and co-writer Drew Pearce for delving into what makes Tony Stark, both the man and the character, tick. And when the suit does come out, it's for a set piece that's well worth the wait. The assault on Tony's crib and the airplane rescue are amazing, to say nothing of the batshit climax with suits flying and exploding left and right. It's an OK movie on its own, but Iron Man 3 is certainly overshadowed by the rest of the MCU catalog. —Frazier Tharpe
---
13. Thor: The Dark World (2013)
Director: Alan Taylor
Starring: Chris Hemsworth, Natalie Portman, Tom Hiddleston, Anthony Hopkins, Jaimie Alexander
When it comes to MCU films that have gotten the sequel treatment, Thor's might have been the most underwhelming. The character is a shining star in the ensemble pieces, but in his own films it feels like he ultimately gets outshined by his enemies. Keep it real: Loki's the reason most of us sat through the first Thor film (and The Avengers, if we're being honest), as Thor's vibe is mostly "I'm the good son with good looks and my father's hammer!" That's not to say that Thor is a wack property, but compared to the heights the MCU has soared to, Thor can't hang. In The Dark World, Thor has to team up with Loki to battle the Aether that the dark elf Malkeith unleashed. Thor's girl Jane Foster (Natalie Portman) becomes infected by the Aether, and all hell breaks loose. To be completely honest though, there's more substance in Dark World's end credits scene (featuring the Collector) than the movie proper. Maybe that's why Natalie Portman isn't working on the next Thor film. Hell, maybe that's part of the reason why Kenneth Branagh didn't return to direct The Dark World. Whatever the case, it's safe to say that the Thor movies don't really have the range. —khal
---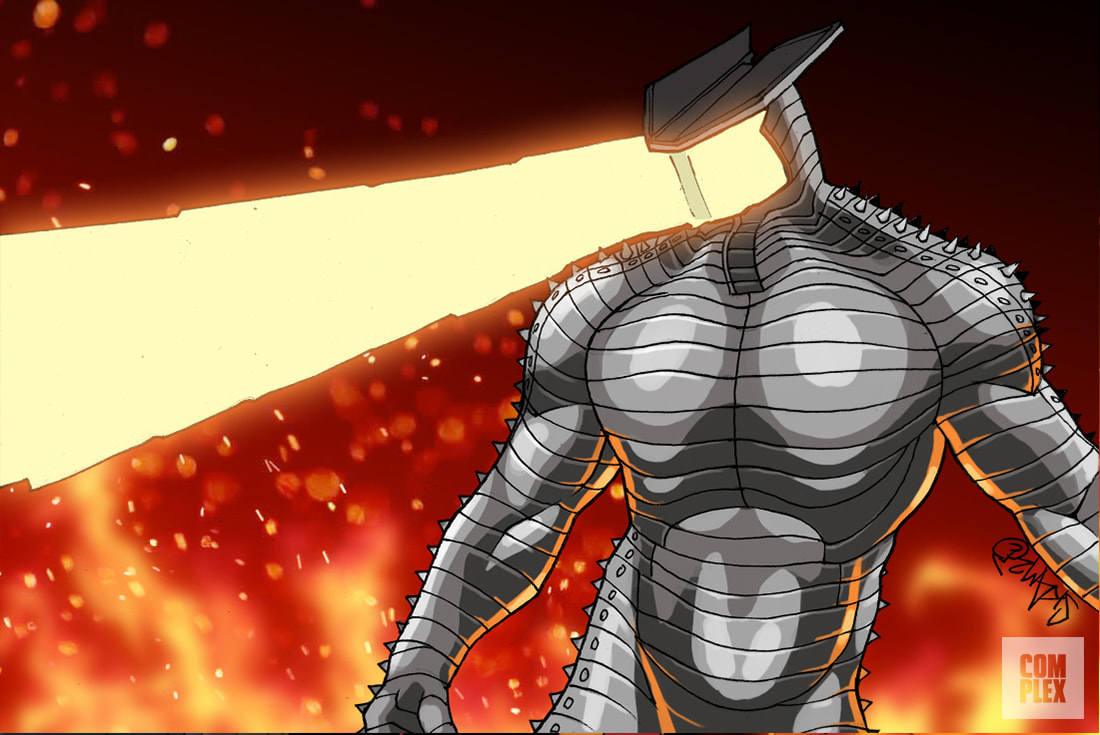 Director: Kenneth Branagh
Starring: Chris Hemsworth, Natalie Portman, Anthony Hopkins, Tom Hiddleston
Maybe there's a reason why it took Hollywood damn near 25 years to bring the Norse to the big screen. Outside of being the golden-haired thunder god with a hammer that only he can handle, do we really care about Thor? Maybe Loki's right; maybe the best way to deal with Thor is to pull tricks on him and genuinely make his life hell. Thor is basically the story about what happens when you disobey a trash parent. Odin ordered his son to not beef with the Frost Giants, so what does this blockhead do? He beefs with the Frost Giants. Odin strips Thor of his godly powers, and the rest of the film is dedicated to Thor trying to prove to Natalie Portman's Jane Foster that he really is a deity who really needs to get this magical hammer. All the while falling for her, of course. Most casual MCU fans are bashing their heads into their desks right now. You wouldn't be wrong in doing that. As per usual, Tom Hiddleston nails the role of Loki, who has his own plans afoot. The film ultimately wins when it shows just how big of a heart Thor has (and by highlighting how much of a dick Loki is), but the sappy romance and overall plot are for the birds. —khal
---
11. The Incredible Hulk (2008)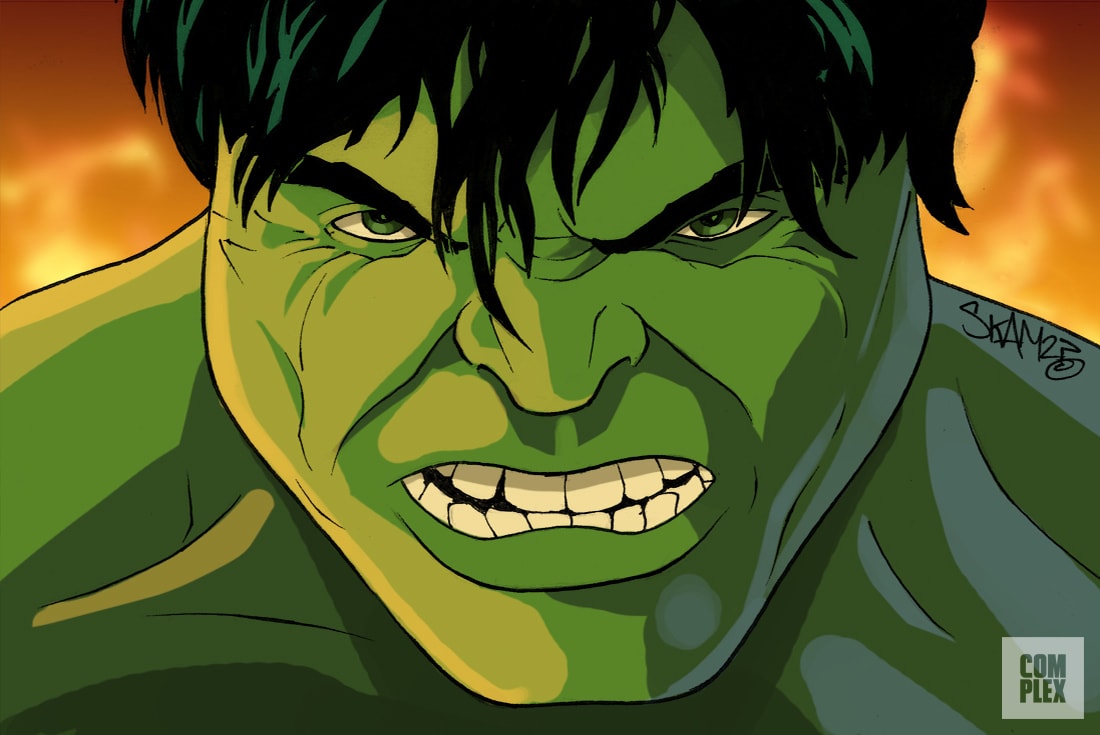 Director: Louis Leterrier
Starring: Edward Norton, Liv Tyler, Tim Roth, William Hurt
A few short years after Ang Lee's misguided superhero opera Hulk, Marvel Studios basically said "eff that" and rebooted the big green beast for a proper movie in the form of The Incredible Hulk. Featuring strong performances by Edward Norton (who was extremely underrated in this role), Liv Tyler, and William Hurt, Incredible Hulk jumps viewers right into the main story of Bruce Banner without any of the useless filler that clogs the other first entries in the Marvel Cinematic Universe. The final battle between Hulk and Tim Roth's scene-chewing, enjoyable Emil Blonsky/Abomination is still one of the best out of all of Marvel's movies. It's a shame that the film is so overlooked as an integral piece of the MCU—it features an appearance by Tony Stark and several allusions to a greater Universe that have been forgotten since Mark Ruffalo donned the lab coat. The cast we had here could have carried the character into multiple sequels by now. —Justin Davis
---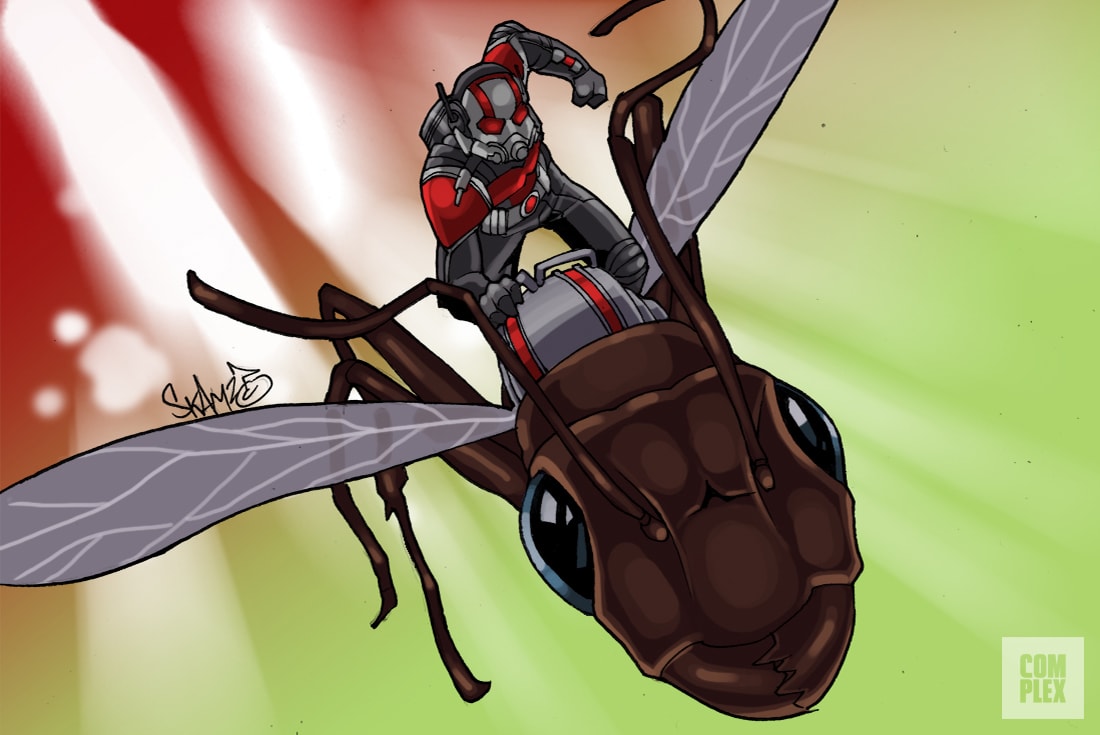 Director: Peyton Reed
Starring: Paul Rudd, Michael Douglas, Corey Stoll, Evangeline Lilly, T.I., Michael Peña
Perhaps the best thing about Ant-Man is how separate it feels from the MCU. The origin story of Scott Lang, who is recruited by Dr. Hank Pym to become Ant-Man and stop Darren Cross (Corey Stoll) from abusing some super dangerous technology, is more or less a Marvelized version of Ocean's Eleven. It's literally a heist movie starring a guy who can shrink himself. That's fun as hell—especially because Michael Peña is a freaking comedic genius. 
But the loose connective tissue between Ant-Man and the rest of the Marvel squad is also what inhibits it. Even with an appearance in Civil War, Paul Rudd feels like a weird fit—he doesn't exactly sell the ex-con look, and the MCU already has enough irreverent jokesters. In the larger context of the MCU, Ant-Man is fun, but feels borderline unnecessary. That may change as things progress, but until it does, this movie is going to settle into the middle of the MCU pack in terms of quality. —Andrew Gruttadaro
---
9. Captain America: The First Avenger (2011)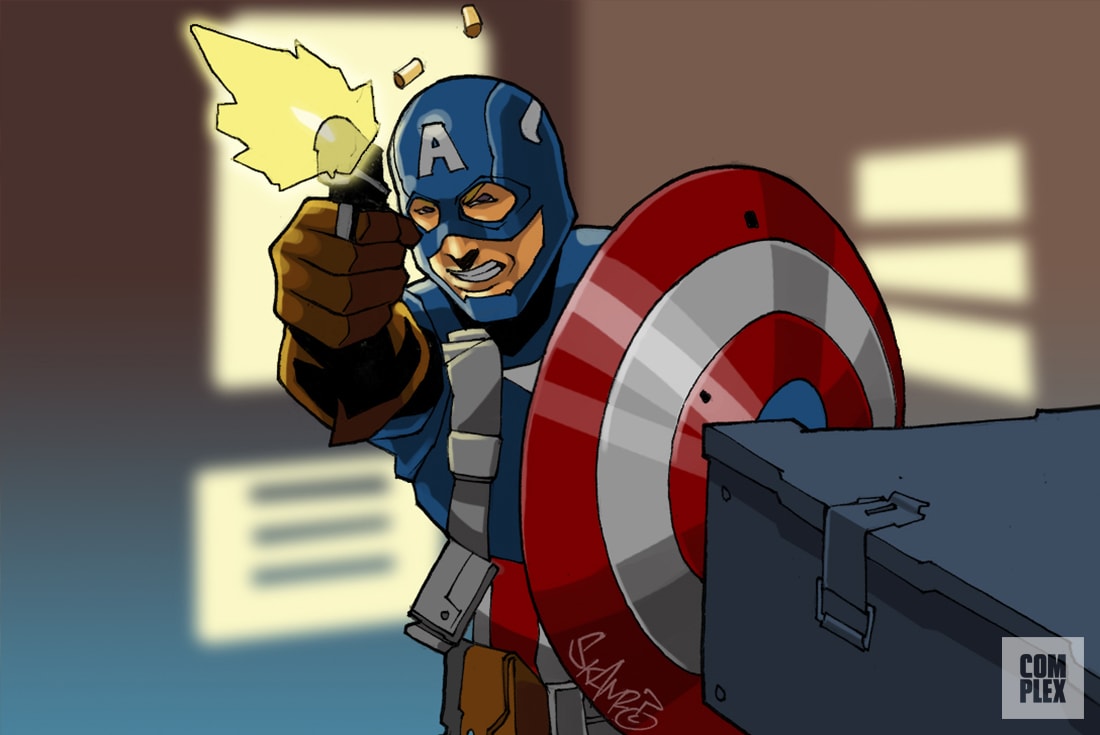 Director: Joe Johnston
Starring: Chris Evans, Hugo Weaving, Samuel L. Jackson, Hayley Atwell, Sebastian Stan
Captain America's sequels may get all of the love, but his first movie is a delightfully enjoyable period piece that reimagined what the basic origin story could be. Captain America: The First Avenger won't win any awards for having a memorable villain (try as Hugo Weaving might, his Red Skull just wasn't that good) or a deep plot, but it succeeds in having a whole lot of heart. Staying true to its time period, and plucking dialogue straight out of a Golden Age Marvel comic book, The First Avenger revels in its cheesiness and serves as the introduction that Captain America sorely needed in Marvel's Universe. Chris Evans starts his role in the MCU as Steve Rogers, a scrawny dork who becomes the titular hero after being dosed with the Super Soldier Serum. As Cap teams with his merry band of troops (and his trusty shield) to take down the Nazis' laser-gun carrying Hydra division, the movie effectively introduces the Universe's big bads in one fell swoop. The Winter Soldier and Civil War got to play around with Cap's politics and his morality, but The First Avenger lets us enjoy him at his unfiltered best—as a true-to-the-page symbol of heroism that the Marvel Cinematic Universe needed. —Justin Davis
---
8. Guardians of the galaxy Vol. 2 (2017)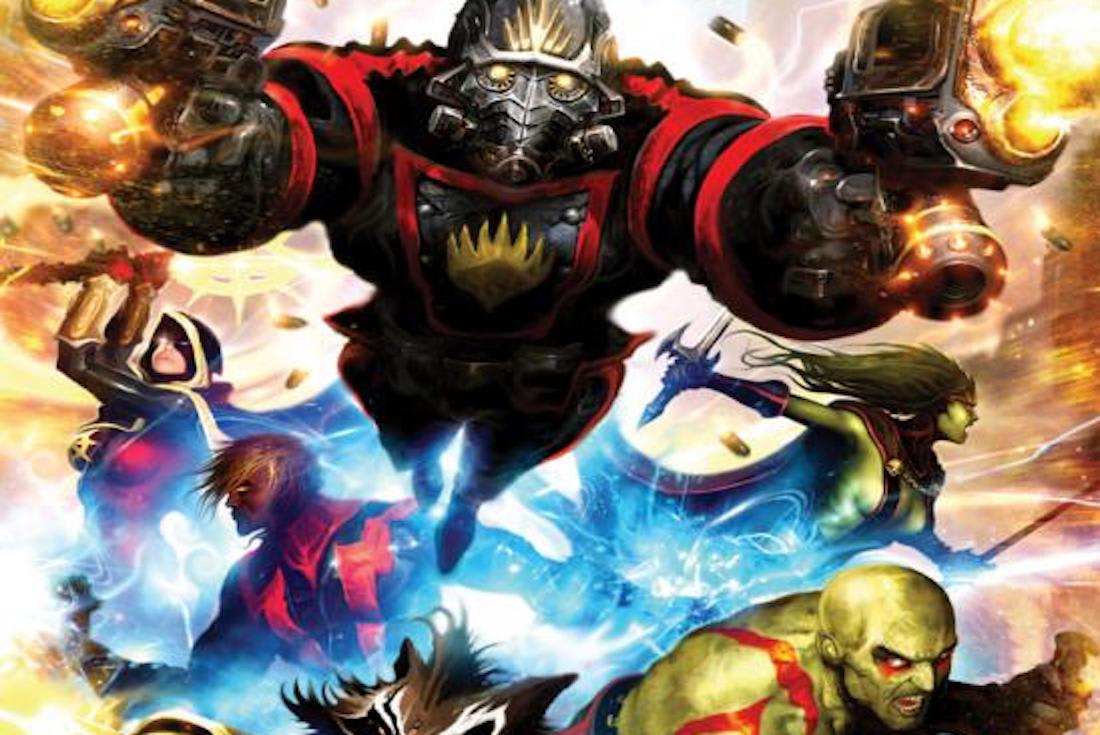 Director: James Gunn
Starring
: 
Chris Pratt, Zoe Saldana, Vin Diesel, Bradley Cooper, Dave Bautista, Lee Pace
GOTG was a specific kind of weird: quirky and offbeat, with a trace of genuine sadness. For Vol. 2, Gunn ramps up all of those elements...especially, surprisingly, that last one. Every hero broods in between saving the world, but feelings of inner despair and loneliness have never felt quite as palpable as they do here. 
It's a lot busier and scattered than the relatively streamlined original. But in the years in between these films, the MCU has only gotten more serialized. To that effect, Vol. 2 maintains its predecessor's feeling of being a welcome breath of fresh air. No overt hints are made at the forthcoming Avengers movie, in which the Guardians will take part. Any mention of Thanos is organic in reference to Gamora and Nebula. Every post-credit scene is mostly a punchline, and if there is a nod to the future, it's one that concerns GOTG Vol. 3primarily. But Vol. 2 made me crack up and genuinely care about the emotions of a gun-toting raccoon as voiced by Bradley Cooper, and all without thinking of future movie tickets to purchase. Score-one for the standalones. —Frazier Tharpe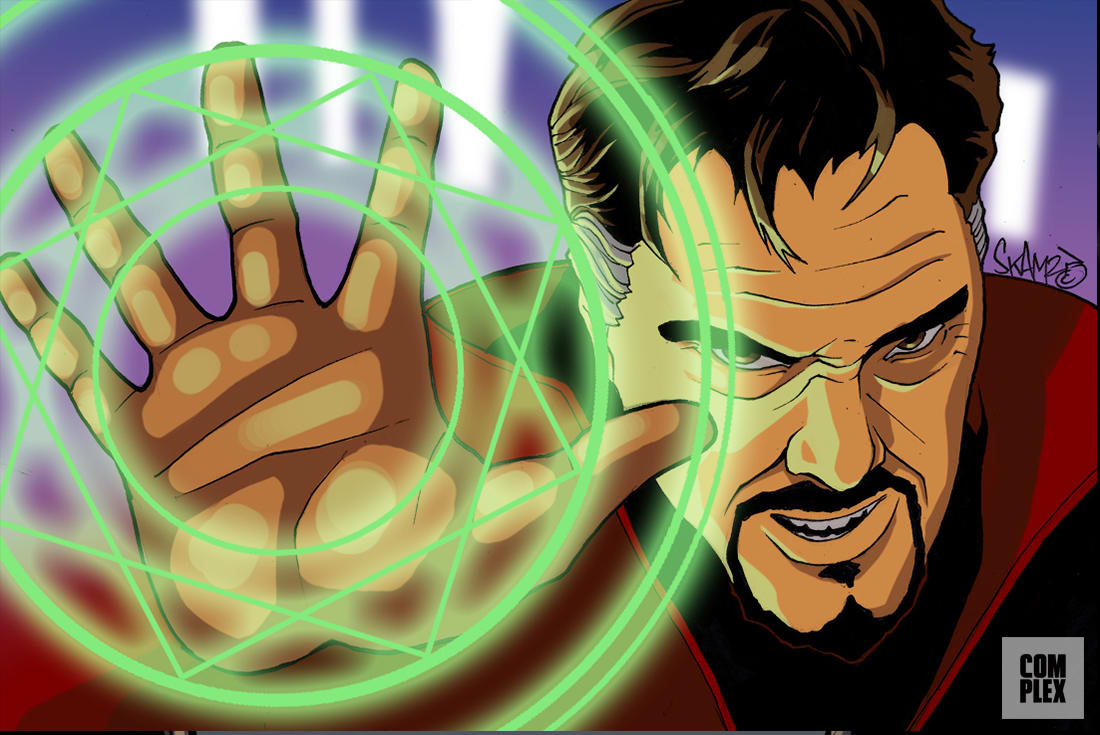 Director: Scott Derrickson
Starring: Benedict Cumberbatch, Chiwetel Ejiofor, Rachel McAdams, Mads Mikkelsen, Tilda Swinton
Doctor Strange is great precisely because it betrays a lot of things that we have grown to associate with "Marvel Movies." It adheres to a pretty similar structure—rich white dude experiences some sort of strife and then has to reevaluate life and ends up becoming a superhero—but Doctor Strange manages to transcend that well worn premise. Dr. Strange (Benedict Cumberbatch) is a rich, egotistical, renowned surgeon who loses the ability to perform operations after  car accident. He ends up throwing all of his cash at a cure — and then he hears about the Ancient One (Tilda Swinton), a pillar of mysticism who might be able to help his ailments. And that's when Doctor Strange gets weird. The film becomes a swirl of psychedelic magic as Strange, to his own surprise, gets wrapped up into learning the secrets of the universe. 
While Strange reluctantly accepts his future, unlike other Marvel heroes, he's not instantly transformed into an earnest do-gooder type (he has much in common with Iron Man in that respect). Further, the movie is willing to get weird both narratively—with Strange astrally projecting himself into situations—and visually in a way that Marvel hasn't yet attempted. Think stoner-style cable access TV visuals with a sophisticated eye and a big budget. If you know any reluctant Marvel viewers (myself included), this is probably the best MCU movie to show them to get them on board the train. —Kerensa Cadenas
---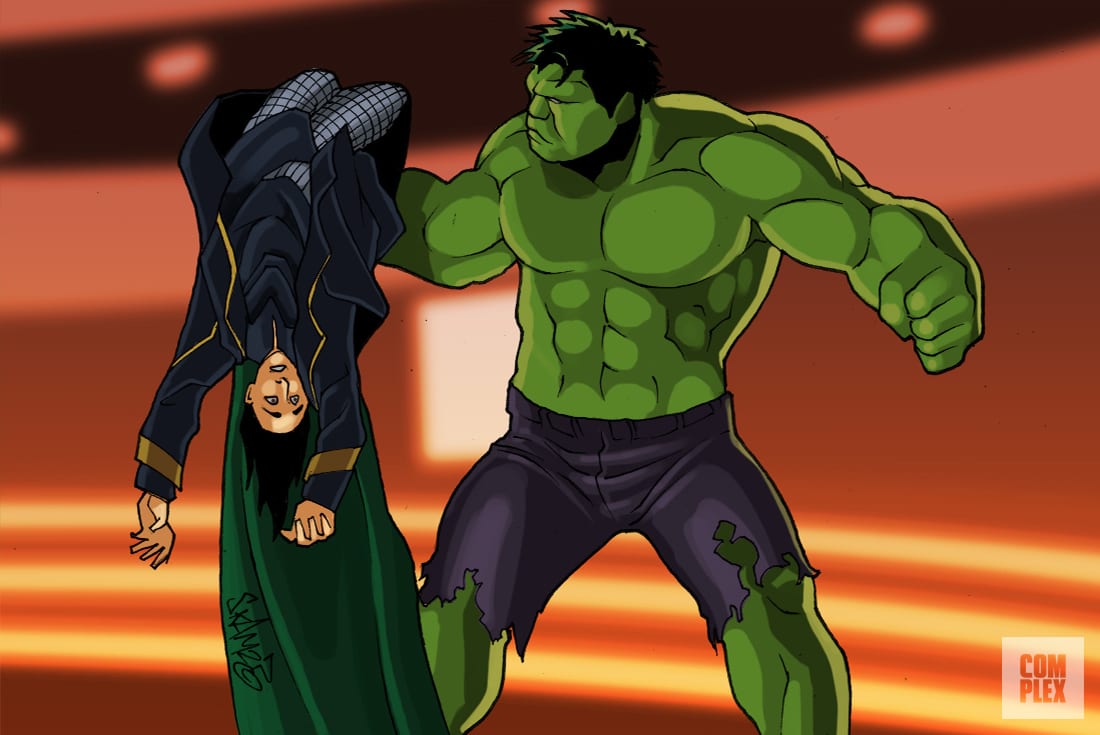 Director: Joss Whedon
Starring: Robert Downey Jr., Chris Evans, Scarlett Johansson, Chris Hemsworth, Mark Ruffalo, Jeremy Renner, Tom Hiddleston
At the time of its release, this was the film Marvel fans were waiting for. While Marvel would stage these mega-events on the pages of its comic books—drawing its biggest characters into one major, apocalyptic conflict—this was something we hadn't yet seen happen in the movies. To close out the first phase of their Cinematic Universe, Marvel Studios gracefully united the major figures from their first run of properties, uniting Captain America alongside Iron Man, Hulk, Thor, and heads like Black Widow and Hawkeye. Sadly, the first big chunk of the film follows the usual "we gotta get this crew of people who don't really like each other together" plotline. It also doesn't help that, while the main villain Loki is a boss in his role, the plot ends up amounted to "we need to stop this light in the sky." It wouldn't be a shock if you slept through most of the beginning, but things really pick up during the "Battle of New York." Seeing Hulk wreck shop throughout NYC is worth the price of admission. —khal
---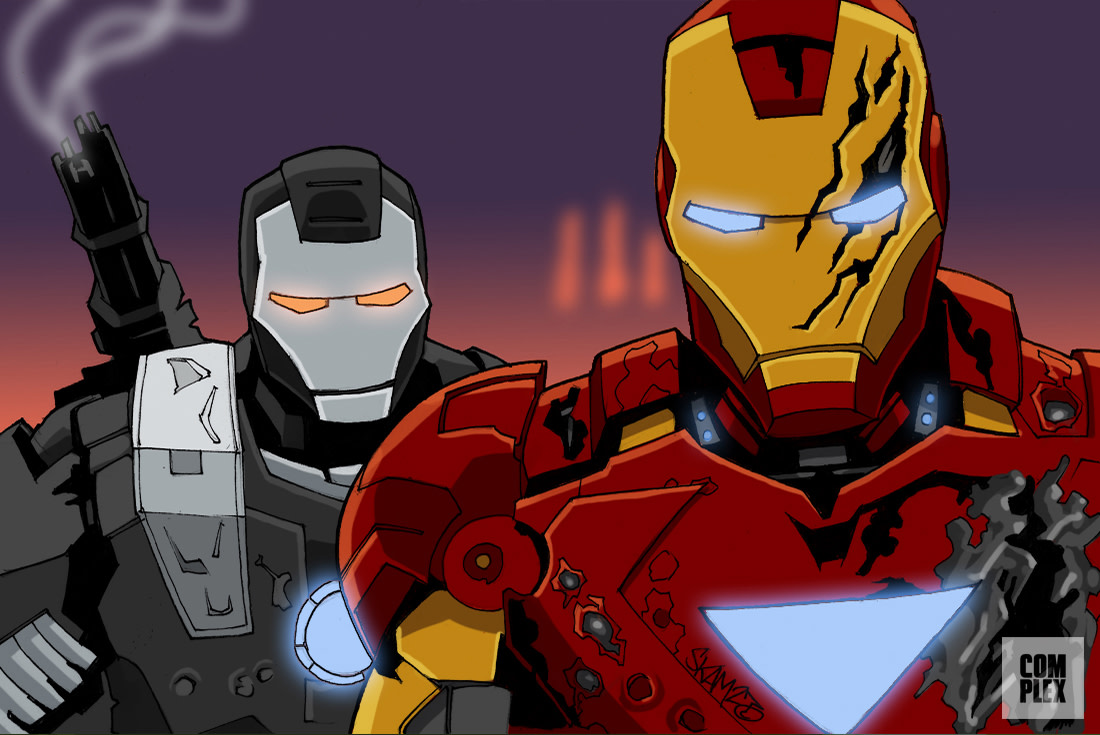 Director: Jon Favreau
Starring: Robert Downey Jr., Mickey Rourke, Gwyneth Paltrow, Don Cheadle, Sam Rockwell
In 2010, the odds were stacked against director Jon Favreau: He had to deliver a sequel to the original Iron Man film that he helmed in 2008. Iron Man single-handedly resurrected the Marvel enterprise from the dead, and the red—Marvel was still toiling away through the residue of their 1996 bankruptcy. It was revered by critics, and kick-started the modern MCU as we know it. While Iron Man 2 is often seen as the runt of its trilogy in terms of both critical reception and domestic box office gross, Favreau furnished a fun, high-octane political thriller dressed as a comic book movie.
Robert Downey Jr. is as quippy and charming as ever, but Iron Man 2 stands out for doing something Marvel consistently fails at: producing compelling villains. Mickey Rourke shines as Ivan Vanko, the sadistic Soviet scientist with more smarts than Stark and an appetite for revenge. Also, Sam Rockwell is hilariously slimy as Justin Hammer, the Tony Stark wannabe who bankrolls Vanko's destructive plot. It plays out like a Cold War action movie; a battle between capitalism and communism in arc-reactor-powered suits. And with a sharp script from Justin Theroux and some exhilarating set pieces, Iron Man 2 is a far superior film than its successor (no disrespect to Shane Black). —Erik Abriss
---
4. Captain America: Civil War (2016)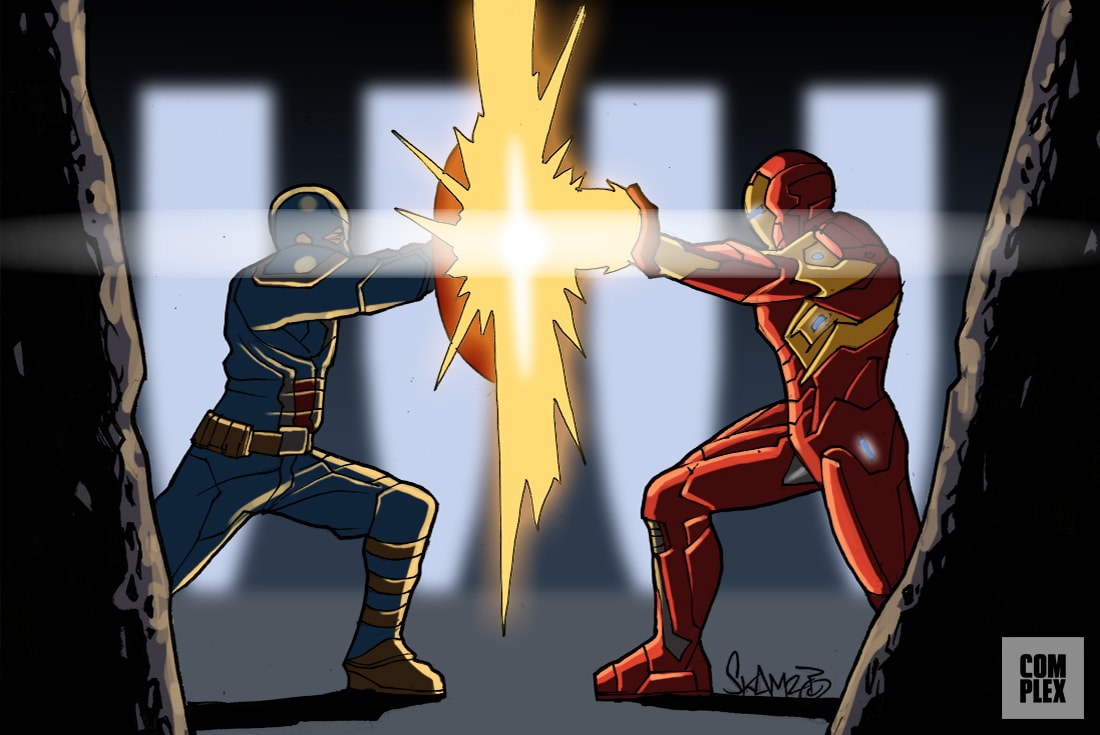 Director: Anthony and Joe Russo
Starring: Chris Evans, Robert Downey Jr., Scarlett Johansson, Sebastian Stan, Anthony Mackie, Don Cheadle, Jeremy Renner, Chadwick Boseman, Paul Bettany, Tom Holland
While The Avengers was the first Marvel movie to weave the storylines from their massive Cinematic Universe into one awesome action-packed explosion-fest, Civil War upped the ante. This movie is what Age of Ultron should have been. Kicking off Phase Three of the Marvel Cinematic Universe, it was time for the Avengers to pay up. Sure, they had been saving the world, but you can't just jack up entire cities without taking into account how it affects the lives of innocent civilians. Mirroring Marvel's Civil War comic book event from 2006, the third Captain America film finds the feds looking to regulate what superheroes do. Sides are drawn; one backs Iron Man, who's in his feelings about the innocent lives that had been lost, while the others are behind Captain America, who doesn't trust governments pointing heroes in a direction and telling them to fire.
With new MCU faces like Black Panther and a revamped Spider-Man making appearances, Civil War features a number of unforgettable scenes, from the huge battle at the airport between the heroes to Cap versus Iron Man in the old Hydra base to the underground highway chase. And while the story did mirror the panned Batman v Superman: Dawn of Justice, it wasn't as dark and full of plot holes. Marvel gets it right, making Civil War one of their best movies yet. —khal
---
3. Guardians of the Galaxy (2014)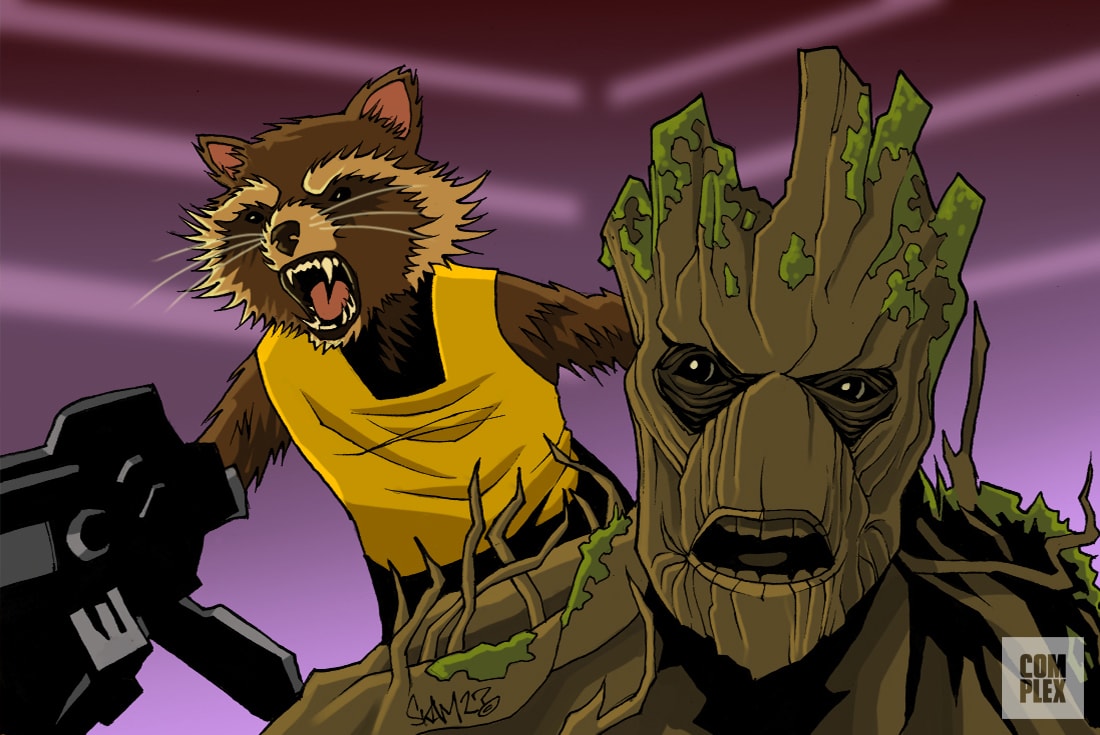 Director: James Gunn
Starring: Chris Pratt, Zoe Saldana, Vin Diesel, Bradley Cooper, Dave Bautista, Lee Pace
With Guardians of the Galaxy, Marvel proved that their Cinematic Universe had room for B-level heroes. Because keep it real: You expect epic drama from Captain America and Iron Man, but who really thought that a ragtag bunch of space characters could hang with the all-stars? And who knew that superheroes sounded best backed by an '80s-tinged soundtrack?
Much of the props for this film go down to Chris Pratt's portrayal of Star-Lord, one of the best smart-ass everyman heroes in comic lore. Pratt was perfect, because while the Guardians' target demo might be more attracted to the movie's many multi-hued space creatures (including a tree that could move and a talking raccoon), Pratt showed that he could rise above that and be leading man material. And sure, you could argue that Marvel could put their stamp on any drivel and fans would eat it up, but director James Gunn found a way to make lesser-known characters fresh while playing within the massive sandbox that is the MCU. What started out as a way to introduce space travel into the universe turned into a certified banger, and one of the greatest films in this collection to date. —khal
---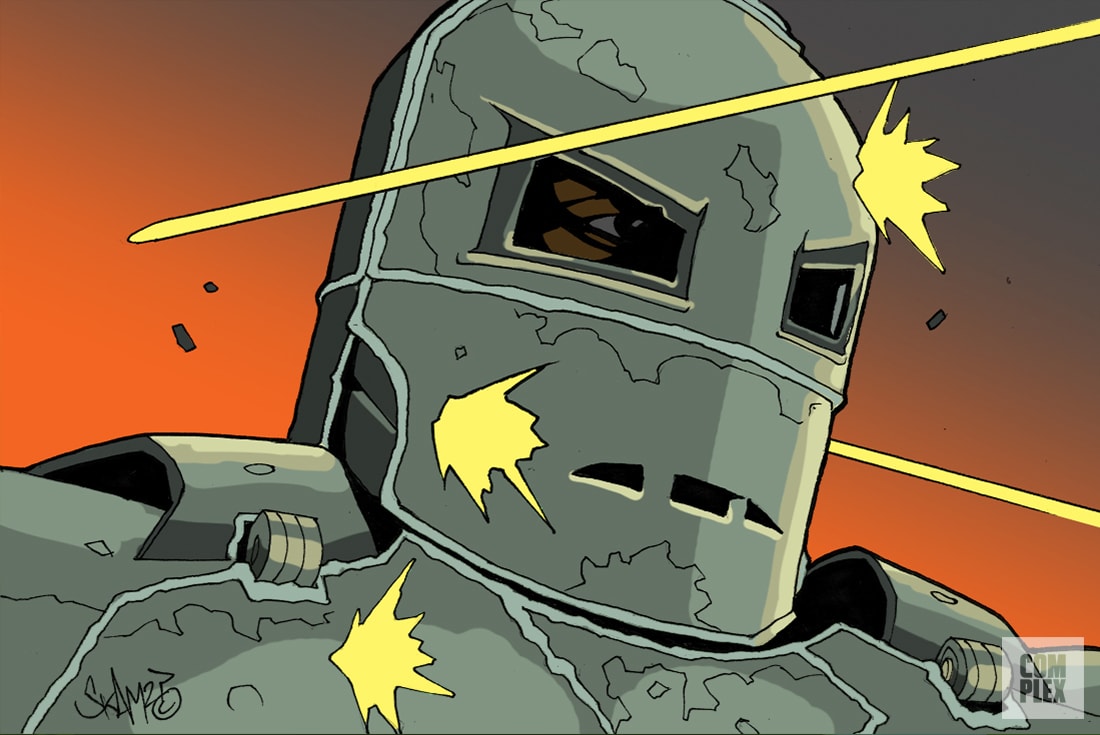 Director: Jon Favreau
Starring: Robert Downey Jr., Gwyneth Paltrow, Terrence Howard, Jeff Bridges
It's weird to think the Marvel Universe didn't exist until 2008. Then along came Iron Man, starring a sassy Robert Downey Jr. on his career renaissance, and the future of comic-book cinema was changed forever. With Tony Stark, a billionaire playboy and witty genius, Iron Man cements the Marvel superhero trope of "great man gets into a bind and then decides to help people." But in 2008, this formula, and Marvel movies in general, were new and exciting, and the critics agreed with overwhelmingly fawning reviews. Not that they were wrong. Iron Man was a great mix of action and comic book nerdery with a huge dollop of RDJ charm that went a long way. All of those qualities can be distilled in watching Stark's growing pains becoming Iron Man—learning how to fly properly, making sure his iron suit is both sturdy and fresh (hence the fire engine red) and even showing a bit of his emotional side to personal assistant/love interest Pepper Potts (Gwyneth Paltrow). Overall, Iron Man was a movie that everyone could enjoy. It was a glimmer of the promise that the MCU held and, uh, has shown since in varying degrees. —Kerensa Cadenas
---
1. Captain America: Winter Soldier(2014)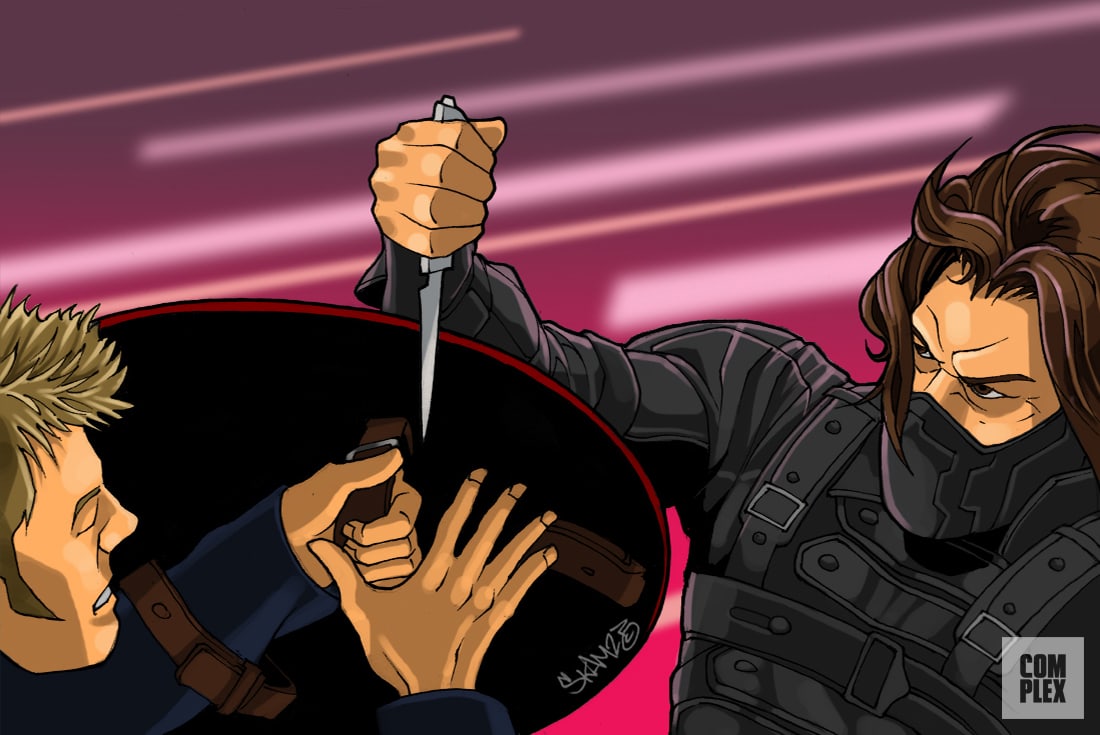 Director: Anthony and Joe Russo
Starring: Chris Evans, Samuel L. Jackson, Scarlett Johansson, Sebastian Stan, Anthony Mackie, Robert Redford
While the solo MCU projects have been of varying tones and quality, the Captain America films are always the biggest and most epic of them all. With The First Avenger, we got a sprawling origin story-turned-World War II period piece that brought the Captain America story to life. The third film in the series, Civil War, pulled out all of the stops and brought a number of your favorite characters (as well as some long-awaited ones) into the mix without feeling too heavy-handed. But The Winter Soldier? Not only is it hands down the best Captain America film that has been made, but it is the best thing to come out of the MCU. 
The story finds Captain America not trusting what S.H.I.E.L.D. is shoveling, and he has reason to after his boy (and the architect of the Avengers) Nick Fury is taken out. While on the run with secrets about who's really running S.H.I.E.L.D., Cap is pursued by The Winter Soldier, an assassin from Cap's past who has been brainwashed into taking out numerous targets for years. The battle sequences are phenomenal, but it's the overall pacing of the film that really wins. For a film that clocks in at 136 minutes, it never feels dull. The chemistry between a still-acclimating Cap and Black Widow feels genuine, even if they don't totally trust each other. The introduction of Falcon is solid, with Sam Wilson (Anthony Mackie) comfortably sliding into his role as Cap's ride-or-die. And while this is more of a solo film, the ripples touch all corners of the MCU: S.H.I.E.L.D.'s demise is very real, and the spark of Cap's distrust in authority comes to fruition in Civil War, which is a larger look at the role superheroes take in the world. Watching Winter Soldier, you find yourself asking why all Marvel movies can't be like this. —khal