While CNN's Don Lemon was busy on New Year's Eve possibly (or possibly not) getting sloshed on live TV, whoever runs the Times Square Ball's Twitter page (@TimesSquareBall) was busy crafting a tweet so startling in its obvious offensiveness that one would be forgiven for simply assuming the whole thing was fake. It's not: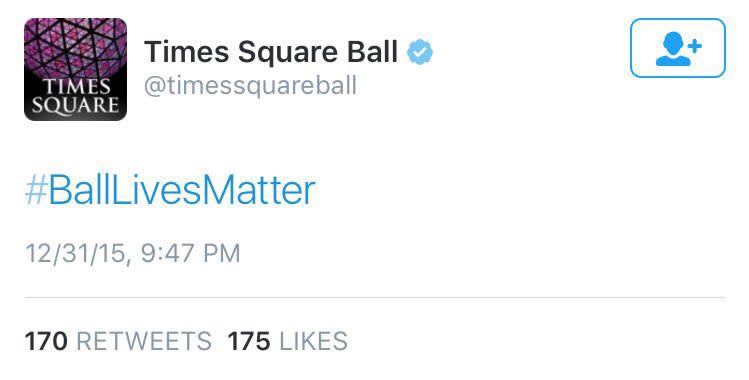 Of course, Twitter wasted little time offering commentary on how exactly an account dedicated to the Times Square Ball could possibly have thought this was a good idea. Though some seemed to suggest that getting offended at a Twitter account meant to represent an inanimate object was a waste of time, those assertions overlook the fact that an actual person made the decision to share (and eventually delete) the tweet in question.
Though one would assume this would be a one-off event, @TimesSquareBall has actually been making a habit of their misguided mockery of Black Lives Matter activists in recent months:
As of Friday, the New York Daily News is still reporting that representatives from the Times Square Alliance and Times Square Ball have remained silent with regards to an official statement.
What a depressing start to the new year.