MTV's pioneering program has stumbled in an effort to resurrect itself. The arrival of the new season and format is a great time to consider pulling the plug.
For two decades, there's been a debate over who was the better running back: Barry Sanders or Emmitt Smith. There are plenty of arguments in support of both Hall of Famers, but one that you have to consider—especially when comparing two evenly-matched talents—is how they walked away from the game of football. Sanders retired at the age of 30 following the 1998 NFL season, fresh off a year where he rushed for nearly 1,500 yards and two seasons removed from falling 53 yards short of breaking Eric Dickerson's single-season rushing record.
Smith, on the other hand, retired in 2005, at 34. Despite his early exit, Sanders stepped away at the top of his game, never giving fans the opportunity to see him at anything other than his best. If only The Real World would've followed in Barry Sanders' footsteps.
Tonight, MTV's once-groundbreaking foray into reality television returns to San Francisco 20 years after one of the show's most memorable, important seasons. There's a twist this time around: After the seven strangers get acquainted for a month, their exes will be dropped into the house like grenades. Hence the show being rebranded with the excruciatingly bad title, The Real World: Ex-Plosion. Through one contrived decision, The Real World has become the bastard offspring of the generic reality television programs that owe a creative debt to its format and success. This is a terrible idea. 
Through one contrived decision, The Real World has become the bastard offspring of the generic reality television programs that owe a creative debt to its format and success.
After the consistently frustrating Real World: Portland, few would dispute that the show had lost its touch, as well as its way. As Entertainment Weekly noted, MTV has elected to order one season per year instead of two as ratings have dwindled, with The Real World: Portland averaging just 1.5 million viewers. This reflects a larger trend, as the network itself is no longer the ratings juggernaut it once was. Last June, the New York Times cited Nielsen information which revealed that MTV's prime-time viewers between ages 12 and 34 had fallen by 23 percent over the previous year. You could argue that The Real World hasn't been entertaining since its return to Las Vegas in 2011, and that the show's producers felt they had to do something to make it appealing once again.
"When The Real World went on the air in '92 you put seven diverse people together and you get conflict, and out of that conflict would come change, and then you have a story," co-creator Jonathan Murray told Entertainment Weekly last November. "Now that it's 21 years or so later, maybe we're a bit of a victim of our own success. Diversity is a fact of life today. A lot of young people date people of different races, or have friends who are gay. The world has changed. We've had conversations [with the network] throughout 28 seasons of the show, but we've never made this big of a commitment to change."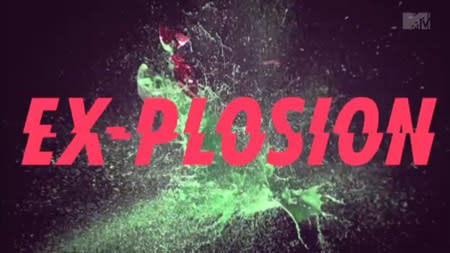 The world has changed, and The Real World no longer holds the cultural or social relevance that it once did. While cast members might still experience individual success, the infamous, generation-defining moments are no more. Gone are standout scenes like Eric Nies and Kevin Powell's conversation about race in the show's inaugural season, which vaguely mirrored what led to an unlikely bond between Coral Jean and Mike "The Miz" Mizanin on The Real World: Back to New York. Gone are instances like a young Tami Roman's abortion on the show's second season and Stephen Williams' "Slap Heard 'Round the World" of Irene McGee on The Real World: Seattle. The thrill and the impact have vanished.
There will likely never be another moment more significant than HIV/AIDS activist Pedro Zamora marrying partner Sean Sasser on the first Real World: San Francisco—the first same-sex commitment ceremony ever aired on television. That season is credited with cementing the show as a hit, and Zamora—who died at the age of 22, just hours after the show's season finale—as an icon. Then-President Bill Clinton commended Zamora for his work, and while I could very well be jumping the gun here, I highly doubt any of this season's cast will do anything worthy of President Obama's attention in the immediate future.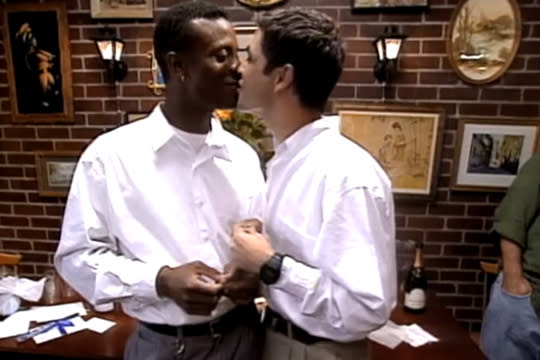 The Real World currently exists in a universe where the very audience responsible for it—and the network's—popularity have aged out. Members of Generation X are now managers and parents whose children help to make up MTV's current market, one where The Real World looks more like the expendable veteran everyday. Changing the show's format is a last-ditch effort to save it in the wake of last season's death rattle.
"We wanted to give our audience a fresh take on the series," MTV president of programming Susanne Daniels explained to EW. But you can't give a '94 Camry a matte black finish and pass that off as a "fresh take." The Real World is now a fledgling program struggling for a purpose in a changing climate. The wise thing for MTV to do would've been to end it.
Perhaps the reason they decided to proceed with a 29th season featuring a cast two times the normal size was to deepen the drafting pool for The Challenge, which is sometimes the fourth-best sport. The Real World has functioned almost exclusively as The Challenge's farm system for a few years now, and a larger cast accustomed to bathing in conflict will likely lead to more candidates for the belly of the beast that The Challenge represents. But rather than sully the reputation of a formerly-innovative program (and the memory of one of its finest seasons), MTV should just cancel The Real World and introduce Fresh Meat prior to each Challenge. They could even make cast selection shows out of it, should they feel the need. (Ratings folks, ratings.) This accomplishes what they want to achieve anyway, sans the disaster.
The Real World is sputtering to the finish line, knees weak and hamstrings on fire. The opportunity to quit while ahead, like Barry Sanders, has passed. But it can still gracefully bow out and stop its downward spiral. Part of being successful is knowing when to walk away. Now is the time.
Julian Kimble is a Howard University-educated writer. When he isn't writing about popular culture, he's holding it down for City Guide. He tweets at @JRK316.