The 40 Most Ratchet Media Take Out Headlines of May
UMMM . . . We're Not Trying To START NO MESS . . . But Who Is This RANDOM LADY . . . On A Date With MARRIED NBA Baller Jerry Stackhouse???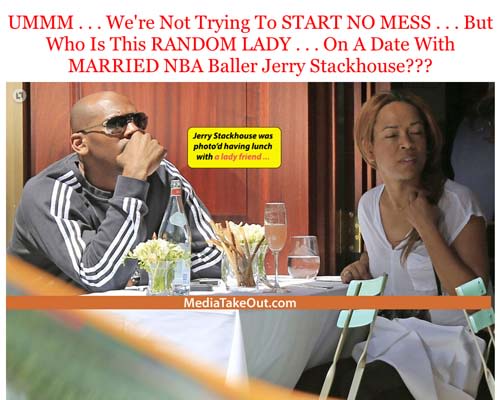 Date: May 5

If you're going to fool around, make sure Media Take Out isn't watching.