The 40 Most Ratchet Media Take Out Headlines of May
LMAOOOOO!!! Mimi From Love And Hip REALLY IS MOLLY THE MAID . . . And We've Got The PICS TO PROVE IT!!!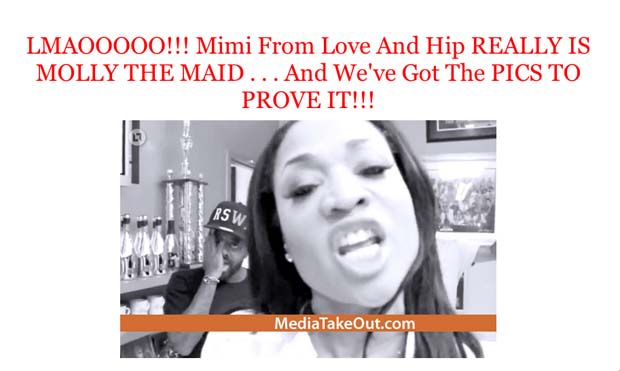 Date: May 6

Going to prove that if someone makes fun of you, embracing it is the best approach.