The 40 Most Ratchet Media Take Out Headlines of May
COULE'D UP!!! Magic Johnson's SON And His BOYFRIEND Are Spotted Out On A Date . . . And They Both Have MATCHING PURSES!!!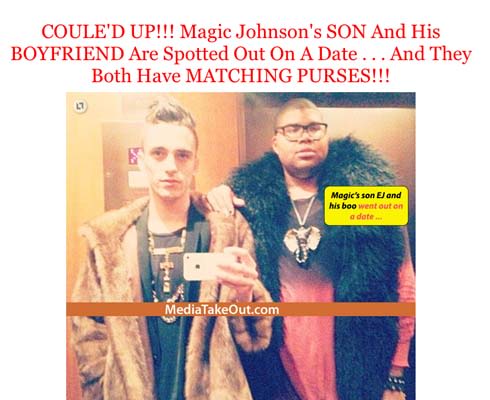 Date: May 4

So a couple that has been together for a while really does start to look alike.