The 40 Most Ratchet Media Take Out Headlines of May
Floyd Mayweather's FIANCE Responds To The Pics Of Him IN BED With His BM . . . She Says YOU MAY HAVE HIS D*CK . . . But I Got HIS POCKETS!!!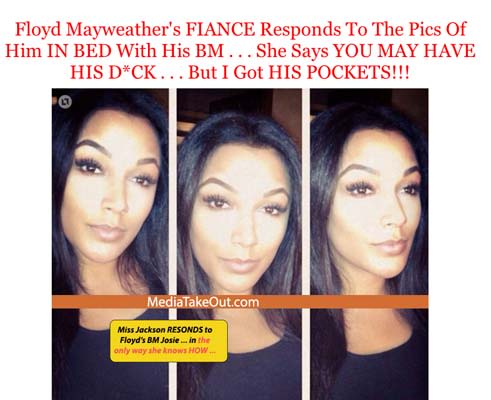 Date: May 14

Well, at least we know she's there for love and not money. Not.