The 40 Most Ratchet Media Take Out Headlines of April
Speaking Of NOSE JOBS . . . We've Got BEFORE And AFTER Pics Of Actress KERRY WASHINGTON . . . Which Nose Do You Like Better Her NATURAL One . . . Or The One SHE BOUGHT???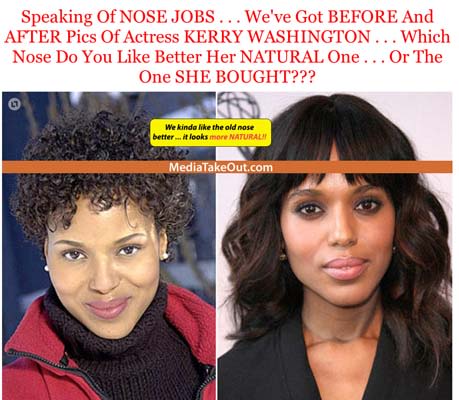 Date: April 29

Good journalism should always asks questions.