The 40 Most Ratchet Media Take Out Headlines of March
WHAT THE F*CK???? India Arie Offers An EXPLANATION For Her New 'LIGHT SKIN' . . . Claims That's Her REAL COMPLEXION . . . And That All The Pics Where She Was DARK SKINNED . . . Was Just BAD LIGHTING!!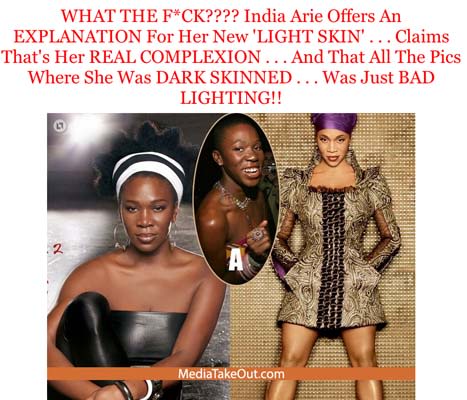 Date: March 30

We don't believe you India.