The 40 Most Ratchet Media Take Out Headlines of February
FREAKED OFF!! R&B Singer Miguel Releases A Pic Of Him And His Girlfriend 'MAKING OUT' . . . And He's Got His FINGERS In Her COOKIE JAR!!!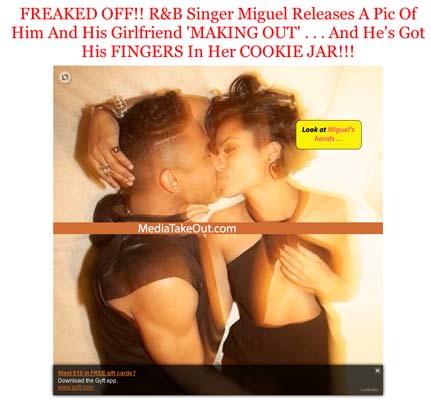 Date: February 19

That's what happens after you win a Grammy, you can barely control your excitment.