The 40 Most Ratchet Media Take Out Headlines of January
Jennifer From BASKETBALL Wives Was Out TRYING To Look Cute . . . But Her Lips Are SO CRUSTY . . . It Looks Like She Just Ate A POWDER DONUT!!!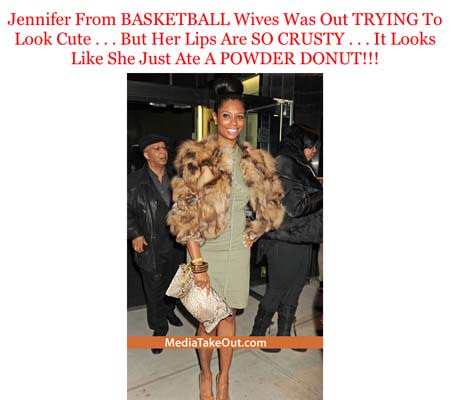 Date: January 16

Is "powered donut" a new term for, uh, ... nevermind.