The 40 Most Ratchet Media Take Out Headlines of January
MTO WORLD EXCLUSIVE: Chris Brown KO's Frank Ocean . . . Frank ALLEGEDLY Called Rihanna A 'HOE' . . . And Chris Put Him To SLEEP!!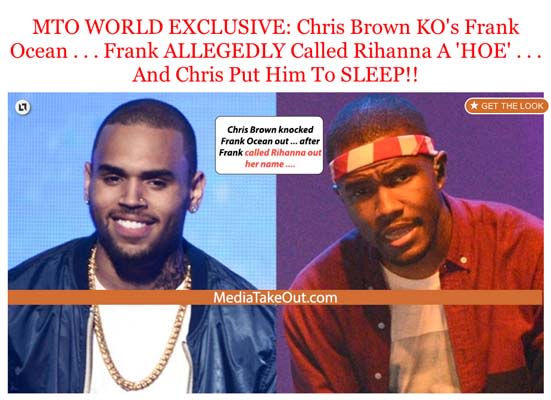 Date: January 27

Basically a Hollywood story arc in one headline. MTO is nothing if not efficient.