The 40 Most Ratchet Media Take Out Headlines of January
CAUGHT IN THE ACT???? Rihanna And Chris Brown Are Spotted LEAVING THE CLUB . . . With Mysterious WHITE POWDER STAINS On Their Pants!!!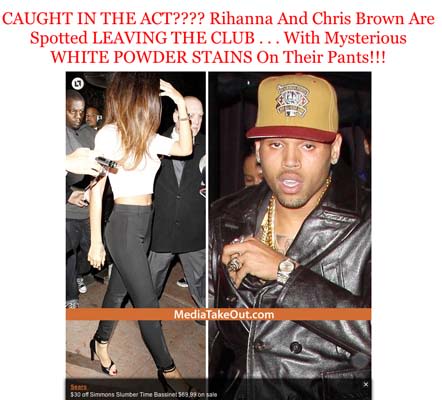 Date: January 13

Can we all just agree to stop pretending like we're so shocked every time Chrihanna does something?