Taylor Bennett wears Timberland's FlyRoam Leather Sport Chukka Shoes, Stocker Brook Crew Neck Sweater, Tuckerman Leather Backpack, Skye Peak Thermal Jacket, and Sound View Beach Baseball Cap. 
Taylor Bennett can't help but smile. Everyone thinks they know him, he'll tell you. And yet:  "I was a scene kid for a long time," he says recalling his earliest teenage days. "I wore the super-tight black H&M pants. I went to Hot Topic and I had the fake piercings. I had my nails painted black." Hanging in this South Side Chicago warehouse on a recent morning, decked in head-to-toe Timberland, zipping around on his newly acquired hoverboard, the 21-year-old rapper looks a decidedly different man than the one he's describing.
But Bennett is nothing if not an open book: with his music, his fans, with anyone willing to engage with his artistry. The artist, who recently came out as bisexual, wants you to know where he's been and the young, highly inspiring artist he's become. "I'd like to think that I'm bringing back the idea of being yourself and being accepted and making that cool," says Bennett, who recently released his superb mixtape, Restoration of an American Idol, and heads out on a headlining tour next month. "Life is about taking risks. It's about finding out what your potential is," the rapper, whose elastic vocals wrap snugly around a kaleidoscopic array of beats. "You'll never know how strong you are unless you push it. If you're not maxing out then what's the point? As an artist, at the end of the day your fans are the only people who truly stand in your corner. How can you expect somebody to support you if they don't know you?"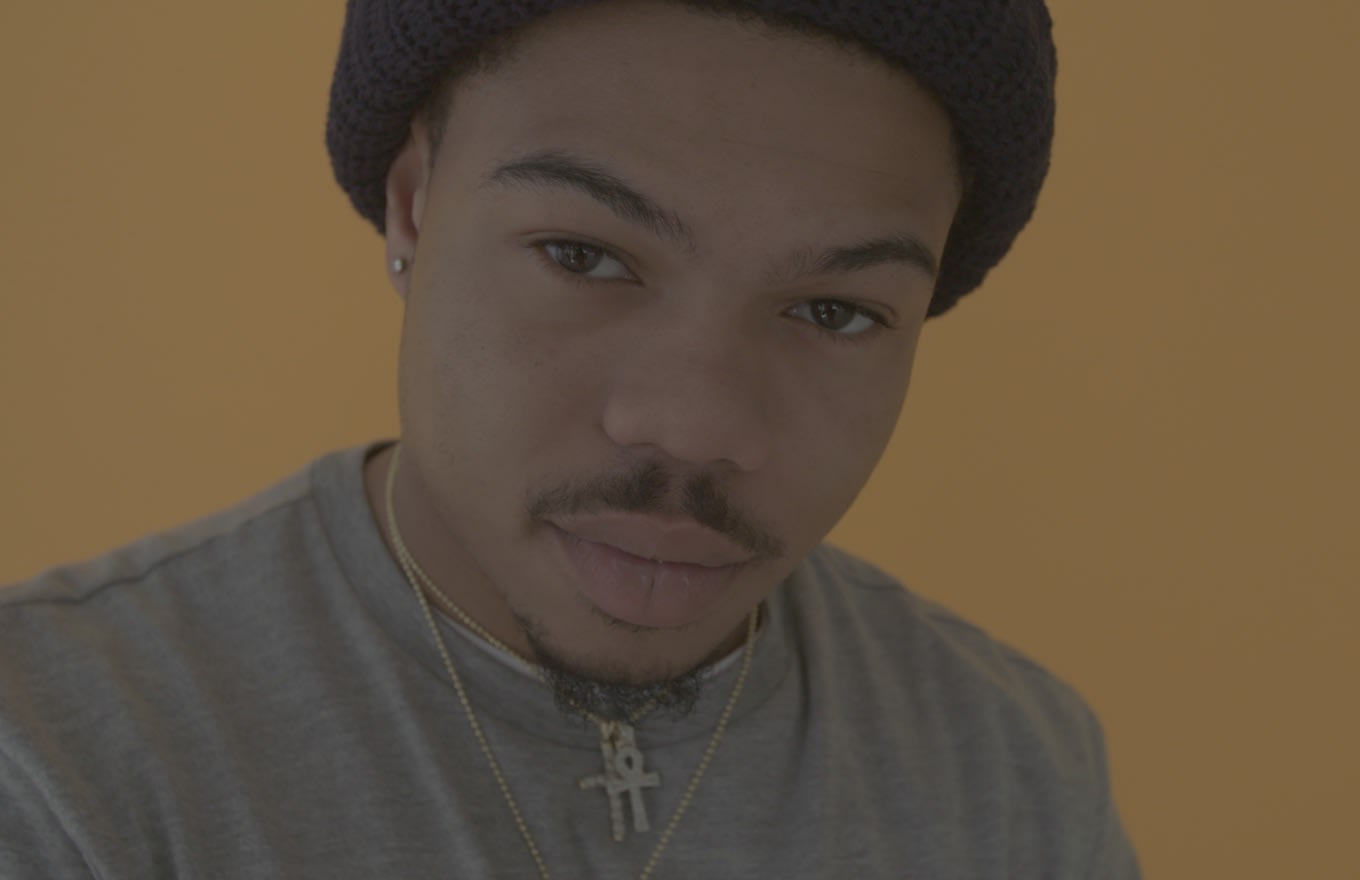 It'd be easy to think we have him figured out. After all, Bennett's brother is Chance the Rapper, arguably the most popular emcee of the moment. But Taylor is assuredly his own man. And his own artist. "Growing up, of course being Chance the Rapper's brother is cool," he offers. "But there becomes a point where not just an artist but as a man you have to stand up on your own, too." He says the Kanye West Graduation song "Big Brother" offers a direct parallel to his own life. On the track, West references selling out the acclaimed NYC concert venue S.O.B.'s — something Bennett has done as well — and yet still feeling inferior to his more famous friend Jay Z's show at Madison Square Garden. Envy only pushes West harder to achieve his own success. "Only made me more focused/Only write more potent," he raps.
"A lot of times I get in that situation," Bennett says, referencing the constant comparisons between he and his more famous sibling. "But there are certain boundaries to being a brother and certain things that fame will bring around. It definitely pushes me."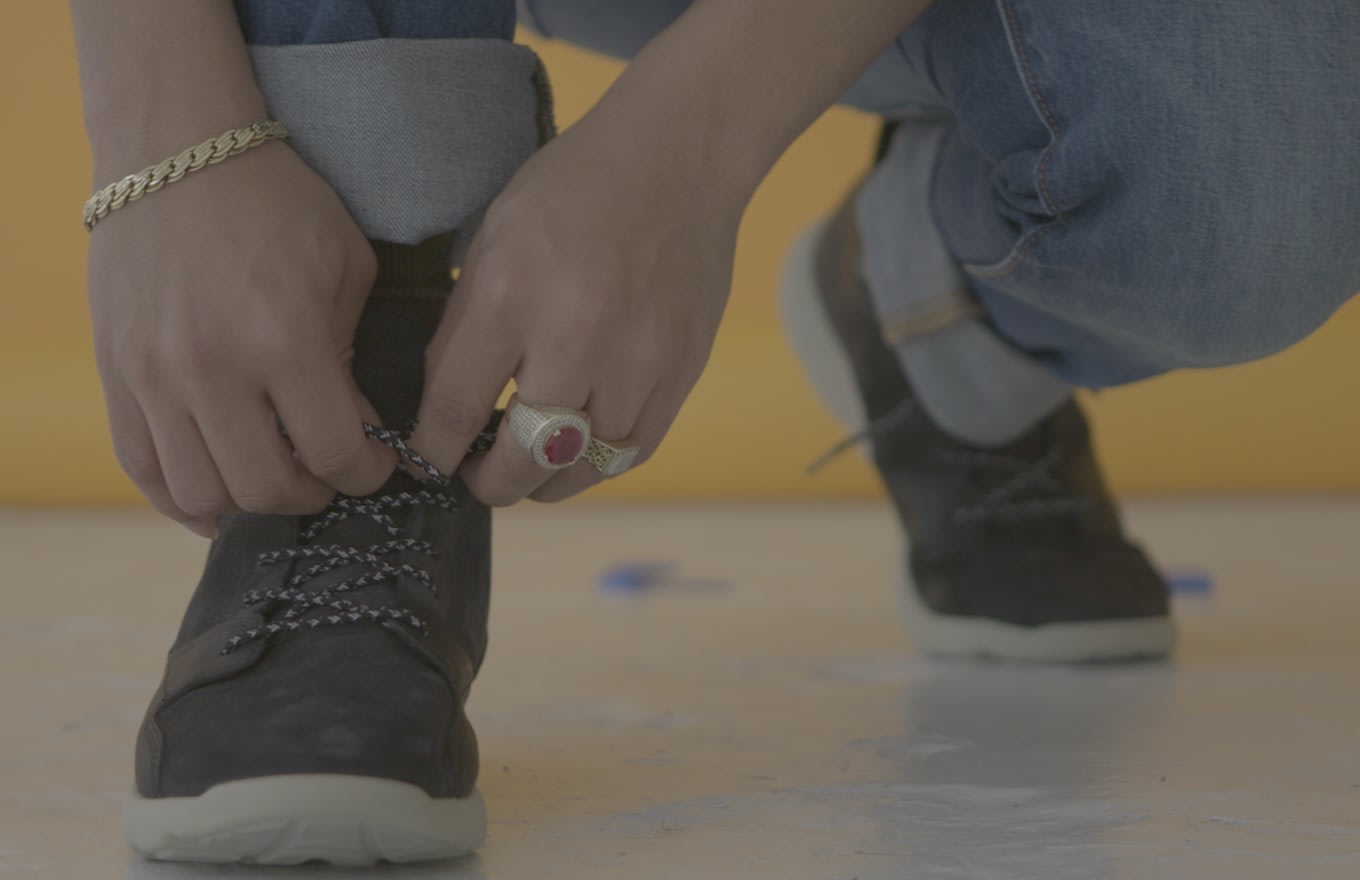 Bennett's latest project, the follow-up to 2015's Broad Shoulders, will go a long way in both distinguishing him from Chance and, more importantly, firmly establishing him as the next big musical talent to emerge from a city teeming with it. Like his outlook on life, Bennett's musical mindset has long been to push the sonic and creative boundaries for both him and his collaborators. To that end, on Bennett's new mixtape, Mike Will-Made It produces a uncharacteristically tender track (the Chance-and-Jeremih-featuring "Grown Up Fairy Tales"), rowdy rapper Kyle appears on the decidedly downtempo "Favorite Colors," Raury flexes on a trap song, and Lil Yachty spits wicked bars on "Neon Lights," a verse he told Bennett was one of his favorite to date. "Me as an artist, it's never about being better than somebody else on the track," the rapper, who grew up on a diverse diet of everything from Common to Coldplay, offers of his collaborative mindset. "It's about bringing them to a different realm that they've never been to before so they can explore their true creativity. That's what makes a good song."
Bennett says he's known he wanted to be a rapper since an early age—despite the fact that as a young man growing up in violence-ridden South Side Chicago, "at a time where most black men couldn't even get a job, the idea of being a rapper didn't make sense" to him or his parents. By his senior year of high school however, the teenager "not paying attention in class," was selling out local venue Reggie's Rock Club a few blocks away.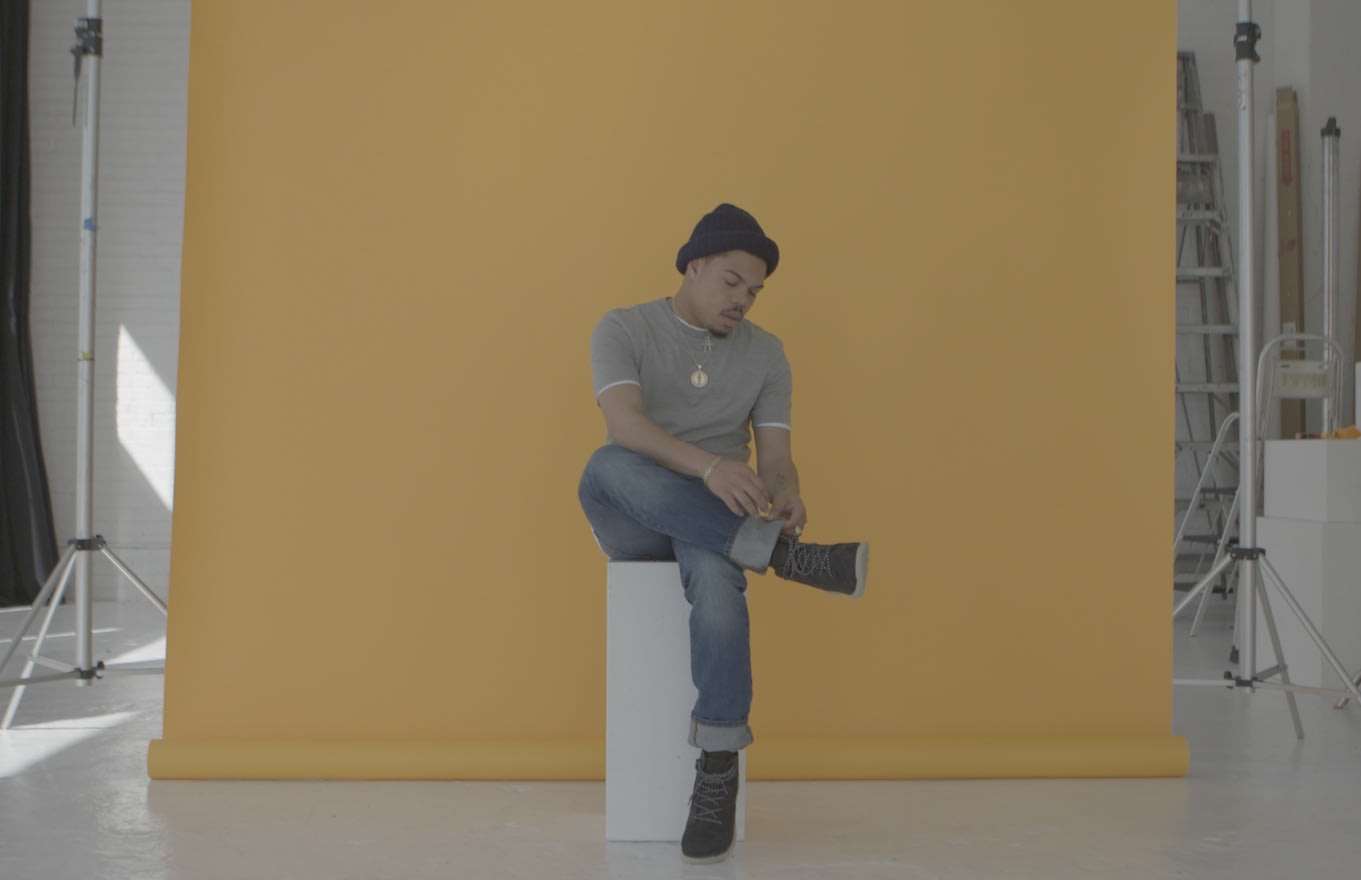 He doesn't deny his ambitions moving forward: Bennett says he'd love to make a sizable living. Arena gigs? He's game. "But you don't have to be the richest person to survive off your craft," he explains. "You don't have to be balling to put food on your table. If you're doing what you love maybe that's where you're meant to be? There's not a striving in me to be anything more than happy and successful and to make good music. I'm gonna keep working and doing my thing." He pauses and that sly smile makes another appearance. "I'm not gonna stop."