For those in an around the industry, as much as a drawn-out, arduous process making music in the studio can be, the end result of hearing a track from a few stems blossom into a four-minute work of greatness is an adventure that is rarely equalled. It was within this sphere that Complex got to kick it with British R&B artist Angel—at his West LDN studio space—ahead of the release of his then-untitled EP, HER, which was recently released. A self-confessed studio-dweller, Angel's ease in handling all areas of production and recording sees him capable of solo-creating bodies of work from scratch. In this focused, but relaxed, headspace, it felt like the best time to catch up and chart his journey back to the top.
Over an afternoon spent listening to unreleased and unfinished material, standouts included tracks sampling classic '​90s R&B songs like Jade's "Don't Walk Away", and a fierce club banger that lends from the melody of the Fugees' "Ready Or Not". With varied experiences from his years of growing up in the urban music scene, in place of frustration and regret, there's only hope and excitement in the voice of Angel today. Now with a new label situation, having become a father for the second time and serving as mentor to a younger generation of artists (including younger brother, Akelle, from WSTRN), we sat down with the comeback kid to uncover his growth in music and further aspects of life.
"God's got a plan for me."
The last time you and I spoke was at your headline show last year September. Everything slowed down after that for you, though. What happened? Where did you go?

To be fair, there were two different situations. First of all, I met up with a guy called Zeke from Motown Records, here in London, and he told me that he'd been listening to me for ages and wanted to hook up and meet. A week later, he invited me to the States, literally the day after my headline show. That was exciting, man. I didn't know what it had in store, but I went over there, met the Capitol team and what made it more tangible was that Swizz Beatz was co-signing me too.
 
How did the connection with Swizz even come about?

I met Swizz a couple years back on a jet. We spoke the whole flight and just took a liking to each other; every time he'd come over here, we'd just vibe. He's a proper creative, so we were friends first and then he eventually tapped into the music and was like, "Yo! This is crazy. Who do I need to speak to? Let me speak to the bosses and let them know I'm on board."
 
WSTRN opened up for you at your comeback show, which was around the time their debut single, "In2"​, was bubbling up. They've since gone on to great success—w​hat are your thoughts on their journey so far?

I think they're doing really well. They're young, and it has happened overnight for them. A Star [Angel's younger brother, Akelle Charles] and Haile have been around us forever, so they've been in and around that vibe. Their success came fairly quick though... I remember the day they were sitting in the studio! Louis Rei doesn't do music like that; he loves music, don't get me wrong, but he's a footballer—a dope footballer. He came through, dumped a verse on the track, and if you dumped a verse on the track in the studio that day, you would have been in WSTRN. It was all about that day. It was crazy! I feel like they're handling it as well as they can.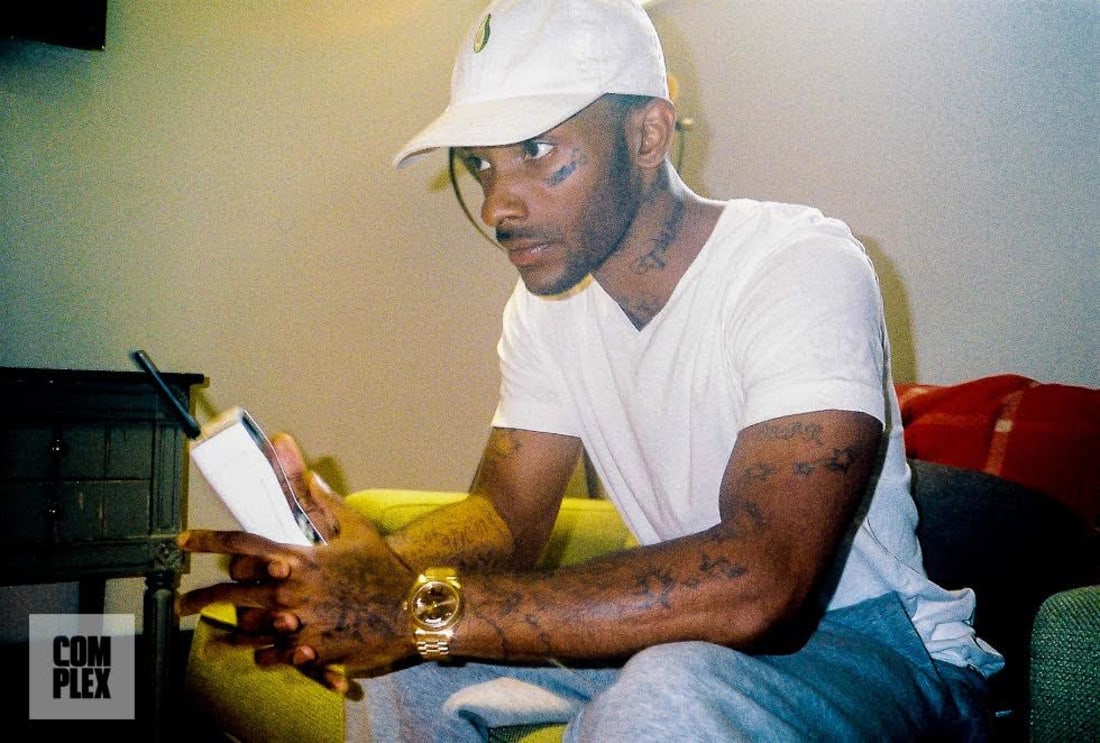 I remember Wiley called you "​the best R&B artist in the country"​ a few years back, and a lot of people would agree that. You get a lot of love and respect out there.

It's all about the talent and the blessing. I give thanks and praise all the time. I feel like, sometimes, I might not be that current or relevant, but it's good to know that the fans still care. 
 
Where do you see your place within the UK, considering the reception you've gotten overseas? How would you specifically term your music in the States?

It's British R&B, through and through. It's real R&B with a British twist. I sing in grime, like, my flow is a grime flow at times, but with melody on it. We did the whole MC set thing back in the day. So a lot of the words and terminologies I use, it's British, and that's why the love I get over there is so welcoming. It's like, "Where have you been all this time?" It's refreshing for them to hear.
 
Did you ever feel like you might have to switch up your style, sound or even your name before you re-emerged?

I nearly fell into that trap this time round. I've been Ching, then Sirach Charles, then Angel and Island were like, "Why not go back to Sirach Charles?" I was like, "You're nuts! I'm Angel." And now WSTRN have come out, with Akelle Charles, I can't just switch up—it looks a bit mad. My heart weren't in it at all. They asked me to sleep on it and I woke up like, "Nah. I'm Angel." Motown weren't having it anyway... They wanted me to stay as Angel.
 
You've been in music your whole life; do you ever get disillusioned with everything?

I get times where I feel like this is not happening. It's second nature to me, so even if I wasn't making money off it, I'd still be doing it. Then it becomes your job as well as your love. Ten years ago, I felt like I had music ready to bring out, but now is the right time. God's got a plan for me. 
"I don't feel like, with the position I'm in now, I'll ever want to crossover for radio."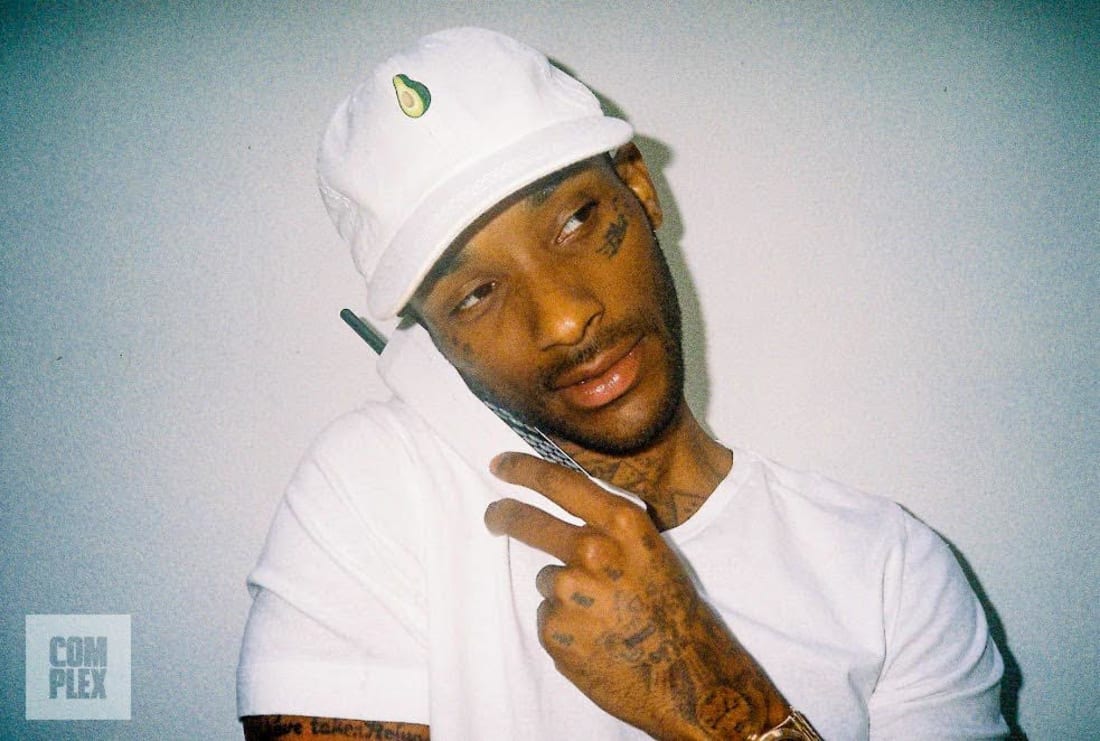 Of all the tracks you're currently putting together, the single "​Fvxk With You"—how did you know that was the one to go with?

I actually recorded that October last year. I had it on repeat for hours, and I'm very particular: usually, within the first 20 minutes of sitting with the beat, if I can't have it on loop when I'm meditating, I just scrap it—I can't feel it. If I leave that there for three hours and I'm in a vibe, that's when I know it's the one for me. The same vibe with "Ride Out", that's what I'm feeling right now. That instinct is really real.
 
Do you ever feel like, in terms of R&B, there are always trends and it would be easier to follow those trends than to take risks?

I tell you what! The first risk I took was "Wonderful".
 
That was a risk?

It was. The sound wasn't like the rest of the Seven Minute Before Time project. Even the street niggas were like, "When are you gonna do another 'Ride Out'? 'Wonderful' is cool, my girl loves it, but we want more 'Ride Out'." That was me saying, "Let me get crossover on this." I don't feel like, with the position I'm in now, I'll ever want to crossover for radio or because we might get a run of shows for 10 months. I can't damage my name in the next year.
 
Having your daughter recently—your second child—has that changed you in any way?

It's changed me drastically, especially as she's a girl. It's just opened different sensitive areas in me, like admiring your mum more. I didn't think I could love my mum anymore than I do, but I fuckin' love her to death! That's probably why I called the album WOMAN. I thought: "Hold on a sec. I actually can't be a certain way to women anymore." It just helps me to get my mind right, because you know what us men are like [laughs].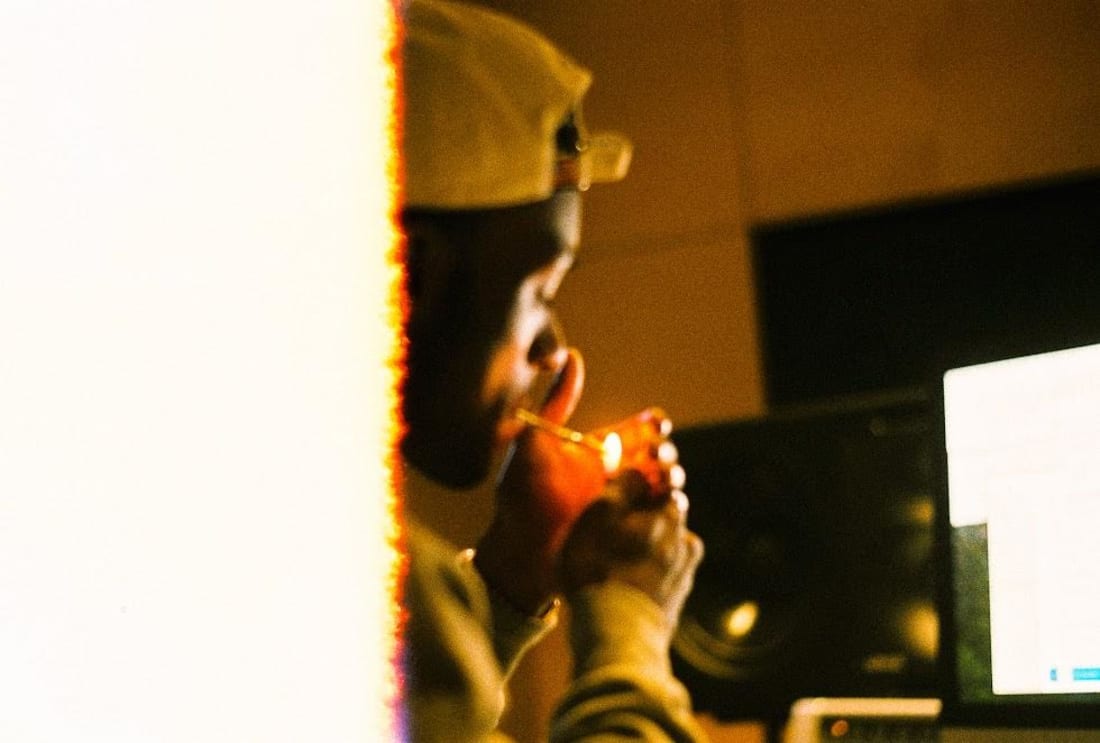 It's that question of: would you be okay with your daughter dating you, as you are right now?

That's what I think about all the time, and having her just changed my approach to women and life. Having my son also changed me, in terms of me having this little boy that I have to feed, support and protect; he's my responsibility. The first time you hear "dad" from a yute and you're a yute yourself—you grow up real fast.
 
You must be a pretty cool dad for your son to have.

I don't always get to go over there, but every once in a while he'll hit me like: "Yo! I'm at a school. Come and get me after school because I showed these people your Snapchat and they still don't believe me." And I'm like, "I have to go and get my son—are you nuts?" [Laughs] 

2016 has seen so many great album releases from UK artists, but, when can we expect yours to drop?

With the music I'm putting out towards the end of the year, I'm just hoping it connects so well that people are waiting on the album. The album is actually ready, so I might just put it out early next year.
 
What can you tell us about the album?

The blessing with my thing is that I'm in a position where I can relax and create. Darcus [Beese] is my A&R, but I pretty much A&R my own projects. Me and my manager [Samuel Adebayo], we'll do the artwork, the video treatments—all that stuff—and it's a blessing to be able to do your own thing, and just be free.