In an alternate, more honest world, Future won the "Song of the Year" Grammy for "March Madness." In that world, at the ceremony, the award was presented to him by DJ Esco and Metro Boomin. The two walked onto the stage from opposite ends, mirroring each other's respective Esco-steps until reaching the podium simultaneously. 
"You are all fortunate," starts Esco. "Because my friend Metro here is quite trusting. So trusting in fact, that none of you have been shot yet on his whim." Laughing, Metro then takes his turn at the microphone, in his allover Bape camouflage print tuxedo: "For those of us, myself included, who want more—more from the Grammys. More from each other. More from music. We are very pleased to present the nominees in a category near and dear to our own hearts." Then, finally, back to Esco: "Here are the nominations for 'Song of the Year.'" 
After a round of applause, we all see a five-song montage, the sequence of which is as follows: 1. Future "Real Sisters." 2. Future "Peacoat." 3. Future "Lay Up." 4. Future "Never Gon Lose." 5. Future "March Madness." 
"And the Grammy award goes to…" begins Esco. After a flurry of nervous seat-shifting and a hushed drumroll, he continues gradually: "…March Madness." Everyone leaps to their feet, tears already accumulating in their genuinely proud eyes. Ed Sheeran's hands clasp together in prayer. Pan to Future, who is still seated, doubled Styrofoam cup by his side. Cue the Tarentino beat, revolving in and out, its booming melody rising and falling as though the Staples Center had been turned into one giant carousel.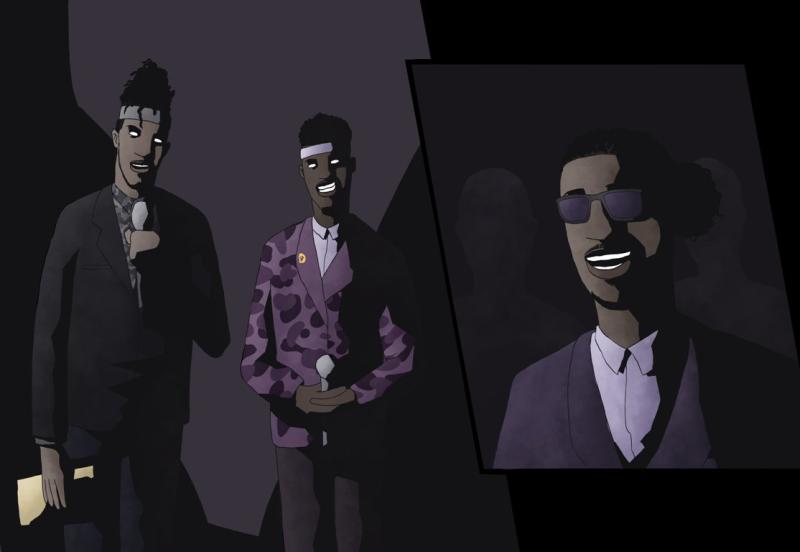 "Dress it up and make it real for me," hears the audience from the speakers, as Future finally gets up to embrace his family (and of course, Young Scooter). We see at that moment the degree to which he, himself has dressed it up. He is wearing a purple Yeezy dinner jacket made custom for the occasion. Various video clips displayed on the stage screens show Lebron James dramatically lip-syncing the song's lyrics on a yacht, also on the basketball court, as well as streaming live from the front row of tonight's Grammy audience.
Future walks up to the stage, accepts the award from his right and left hand men, then appears to be on the verge of speaking. The music has since been cut off, immediately after the iconic "Molly made me fuck her even though she average" line. He pours the slightest amount of his Styrofoam cup's contents into the award's open vessel, then proceeds to sip from it. 
An excruciating pause follows.
"Hendrix…" he declares finally, his words reverberating deep within the stadium hall as he holds his award high up in the air before disappearing backstage.
After a few less relevant awards are presented to their less relevant recipients, Future comes back out, this time joined by his producer Zaytoven. Together, they then perform Beast Mode: Unplugged, a live acoustic rendition of the whole mixtape supported only by the dulcet tones of Zaytoven at a grand piano situated in an otherwise empty stage. Kanye West watches silently from an inconspicuous vantage point in the back of the crowd, smiling to himself.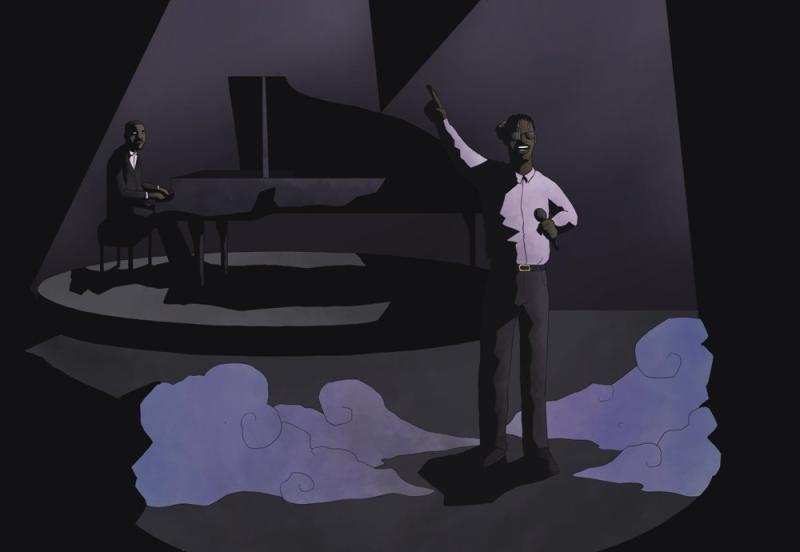 Unfortunately, however, we do not live in this world, nor has NASA discovered one like it yet. As pending empirical research suggests, even Pluto does not appear to be capable of supporting this kind of a society. Perhaps such a world is what Future himself yearns for when he refers to himself as a space cadet and an astronaut. 
We watch every year as older white people with questionable taste hand statues to younger white people with questionable music. Thankfully, no one cares about the Grammys, right? Right. Well, maybe one time Metro could consider actively distrusting the committee—then we can all see what happens.