Famed film and television director David Lynch apparently had an opportunity to work with Kanye West on the music video for "Blood On The Leaves." This combination shouldn't seem odd at all at this point, considering Kanye's penchant for surrealist art, for which Lynch's work is characteristic. But it was actually Lynch himself who reached out to Kanye after hearing (Lynch is also a musician) "Blood On The Leaves," of which he says it is "one of my favorite songs. It's great. He's just ridin' the wave and not takin' no for an answer."
Nothing materialized because Lynch couldn't come up with what he considered to be "good ideas." He feels like he let Kanye down a bit. Come on, David. You know the stans would have gone crazy for this shit. You clearly should have tied together the physical motifs of the Elephant Man mask and the Yeezus tour Margiela mask. There, it's done. Kanye West, in his Margiela elephant man mask, truly would not have been able to see the haters.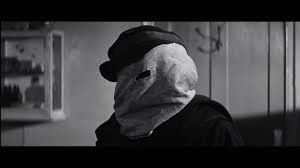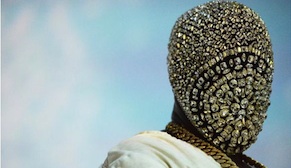 That at least would have rivaled the god Scott Disick in the American Psycho homage. But in all seriousness, if transcendental meditation wasn't enough to bring some Lynch-West taste level ideas to the table, maybe we're all better off just letting the two artists continue to do their separate things until the right moment.
[via The Daily Beast]