Didn't Mad Decent just have their biggest year in terms of Block Parties in 2013? Didn't we just see them kick of the 2014 season in South Africa? After word that Holy Ship! is expanding to two cruises in 2015, we now get word that Mad Decent's booking a pre-Thanksgiving "Mad Decent Boat Party," taking people form Miami to Nassau and Great Stirrup Cay on a four-day cruise. The line-up? Massive. Aside from Diplo and Major Lazer, you've got Dillon Francis, Trippy Turtle, DJ Sega, Katy B, Wolfgang Gartner, Lunice, Zeds Dead, and plenty more. Such a dope line-up. We'd say check out the website, but it looks like it's currently down? We'd say you better keep clicking the link, because pre-sale booking gets you some dope treats: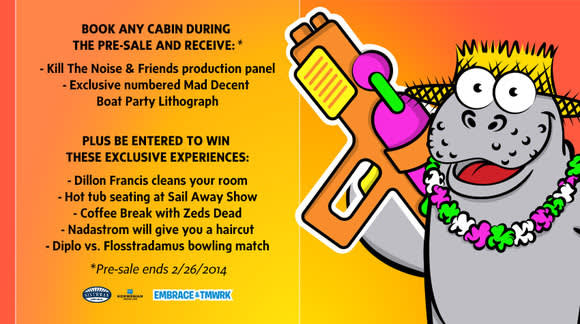 And here's all you get when you hit the cruise: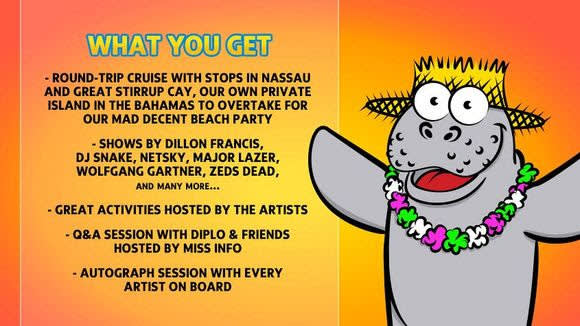 If you miss this, you're playing yourself.