I've heard people calling Do Androids Dance the TMZ of the underground. We could point out the other 99% of our content; stories and songs that are pointing our culture in the right direction. But the drama spreads like wildfire, and Atlanta seems to be a hotbed for theatrics. Last weekend was highlighted with the accusation that one independent promoter called the police on another one and got him arrested. Last night's was that a manager got pissy with a former client that recently parted ways, and deleted his SoundCloud account.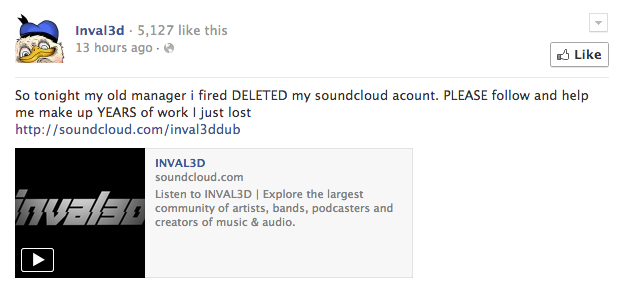 Inval3d is a dubstep producer from Boston that was working with a start-up management company called Finale, an outfit that's only been in existence for six months. Run from Atlanta by a gentleman by the name of Jacob Wolf, Finale represents a small sampling of really dope up-and-coming bass music artists from across North America. And for some reason or another, Inval3d's split from Finale resulted in Jacob Wolf deleting his former client's SoundCloud account completely. Jacob's explanation here is quite interesting: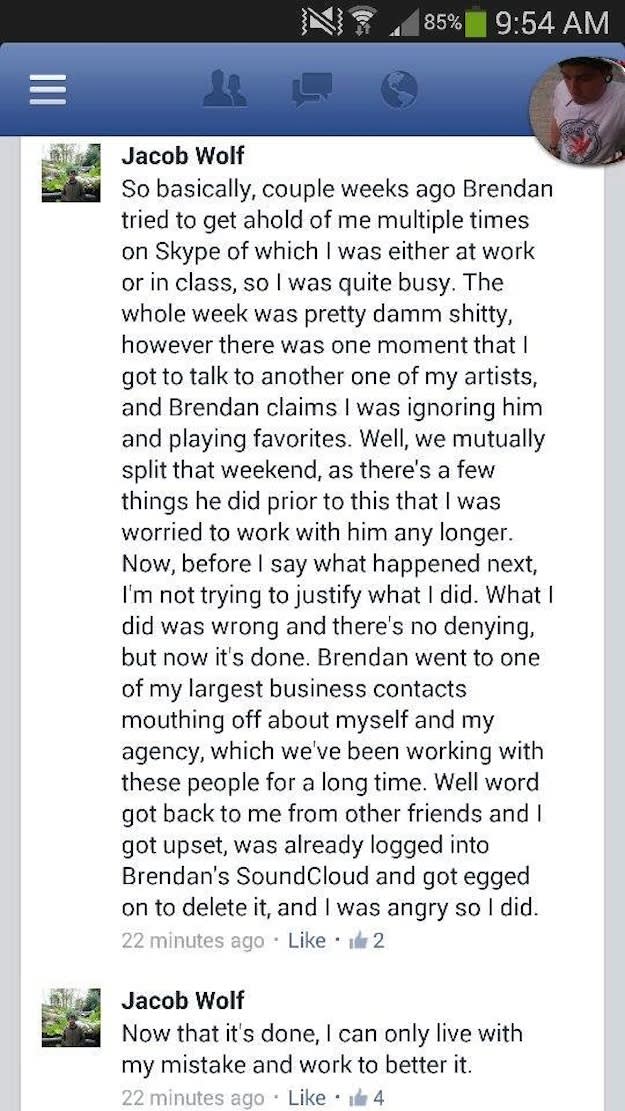 Jacob doesn't deny deleting this account, and says he did so after Inval3d went to one of his main industry contacts trying to tarnish his brand. Eye for an eye, I suppose. This one is silly to follow up though. Jacob Wolf is going to have a tough time gaining the trust of artists, and Inval3d already started a new SoundCloud account with one record that has "Fuck Jacob Wolf" as the genre.
And while you can walk away from this one saying our site is about the drama, we highly suggest you read it as a precautionary tale. Don't give anyone access to your social media at all. If you're realizing you may be in a vulnerable position, change passwords and ensure your content is safe.