Not since Tamagotchis has a palm-sized phenomenon been as popular as fidget spinners. The three-pronged object, which spins on a central bearing in a very satisfying way, claims to assist children with ADHD and on the Autism spectrum. Now Consumer Protection in WA is investigating the toys after an 11-year-old Victorian boy has somehow suffered a serious eye injury from one of the models.
You may be wondering how in the hell a boy has managed to injure himself in the eye with a tool that does not need to be inserted into your eye to function. However, in this case, it was a battery-operated fidget spinner variant that deserves all the blame. Like all kids' toys, manufacturers have asked the infamous question, "can we put lights in it?" The answer, in this case, appears to be no. Small battery parts inside the electronic spinners have reportedly been flying out in a dangerously fast perpetual motion and injuring kids.
It appears that's how the young Victorian victim was injured. Poor kid just wanted to spin a three-pronged disc round in a perpetual motion only to be given a don't argue in his left iris. Another case has been reported in the US, where a 10-year-old girl has reportedly swallowed a small part of one of these models. That could be more to do with the US' persisting obesity problems however.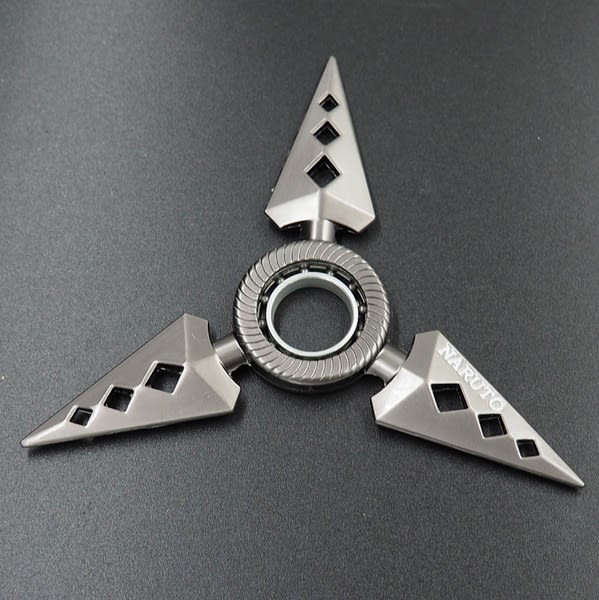 Back home in Oz however, it appears the issue could be a fault of the manufacturer. Product safety officers have contacted a supplier in Perth, who now has voluntarily agreed to recall the spinners. Also, in case you thought flying batteries wasn't dangerous enough, the presence of bladed spinners reminiscent of ninja stars also has authorities worried, obviously. Speaking to ABC News, Acting Commissioner for Consumer Protection WA David Hilyard worries that these essentially weaponised spinners could be purchased online, and that he worries about "any laceration of puncture risks that may be present due to their specific design". One things for sure, if a part of you doesn't want a ninja star spinner, you are lying.