16 years after terrorists attacked the Pentagon on 9/11, the FBI released a series of new photos detailing the destruction at the hub of the United States Department of Defense.
Photos show the devastation left behind by the hijacked American Airlines Flight 77, with images of everything from burned-out offices to external rubble created by the plane crash.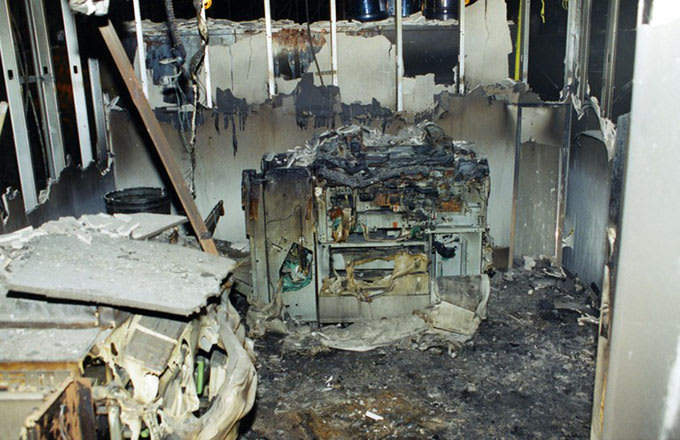 The damage was caused when American Airlines Flight 77—originally scheduled to fly from Dulles, Virginia to Los Angeles—was taken over by several hijackers who rerouted the plane on a collision course with the Pentagon. Radar reports eventually allowed government officials to conclude the Pentagon was indeed the intended target, moving past initial speculation suggesting the White House was the goal for the terrorists.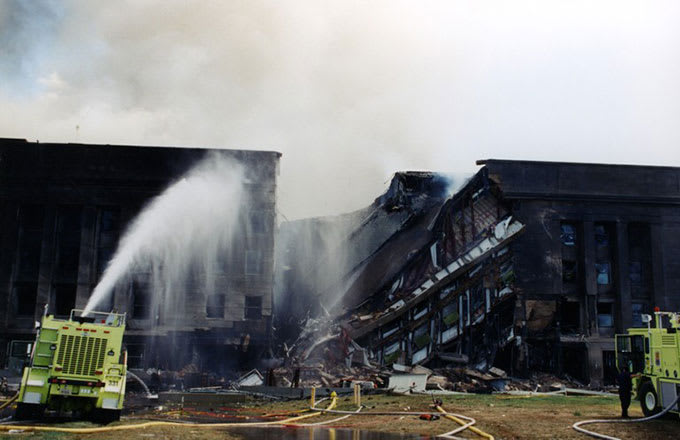 189 people died at the site of the crash, including 125 employees at the D.C. building and 64 people aboard the aircraft. The victims included Americans from all walks of life, ranging from military personnel to a group of students headed west for a field trip with the National Geographic Society.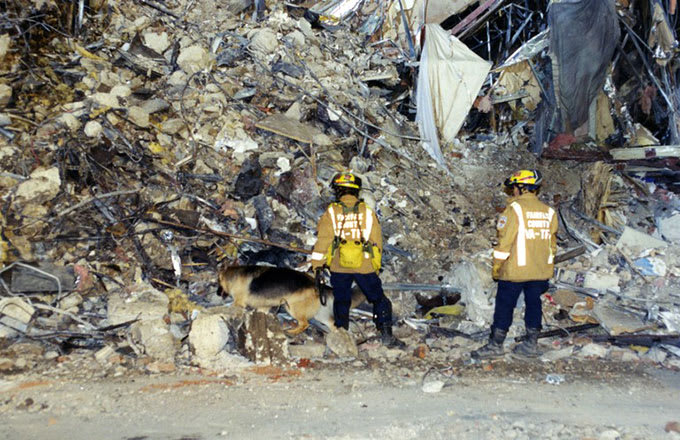 Though the death toll was significant, the devastation could have been much worse. The plane struck a portion of the building that was under construction at the time of the crash, and as such was significantly less populated than other parts of the building. Reports commissioned following the attack estimated about 4,000 less people were working in the building at the time of the attacks as compared to when renovations started in 1998.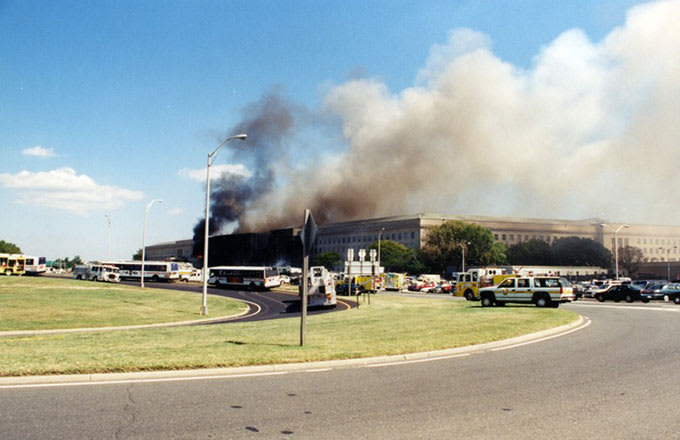 You can see the FBI's full release of pictures here.